Torso Armor - Aluminum or Titanium Plating
Regular price
$547.95 USD
Sale price
$547.95 USD
Regular price
Unit price
per
Description
Ultra durable leather and aluminum costume armor chest piece. This particular version uses higher grade aluminum plating which is 40% stronger than the other torso armors sold here, while at the same time being lower weight. Specifically 6061-T6 plating at 0.09" thick. Thick black leather is used as a backing to mount the armor plating with numerous miniature screws for true armor durability. 
Attaches via three 2 inch wide leather straps with adjustable snap on connectors (not shown). Top two straps loop around the upper back in and X pattern, and the lower strap loops around your waist.  Shown in polished silver and gun metal grey finish.
Last 3 photos show the full width chest version. This is mainly for looks but will hinder movement somewhat.  If you are looking to be moving around a lot this version is not recommended. Contact us if you are interested but otherwise orders placed will be for the standard version by default.
Size options is mainly a rough guideline.  Leave a note with your height, weight and chest size - measured under the armpits. And the armor will be fit to your dimensions.
Also available in 6AL-4V Grade 5 Titanium by custom request. Contact us for pricing. This grade of titanium is the strongest and most difficult to work with. Over 3 times stronger than commercial grade CP2 titanium.
Build time 1-2 weeks. Ships worldwide in a week or two. 
Contact us for rush orders and express DHL shipping options.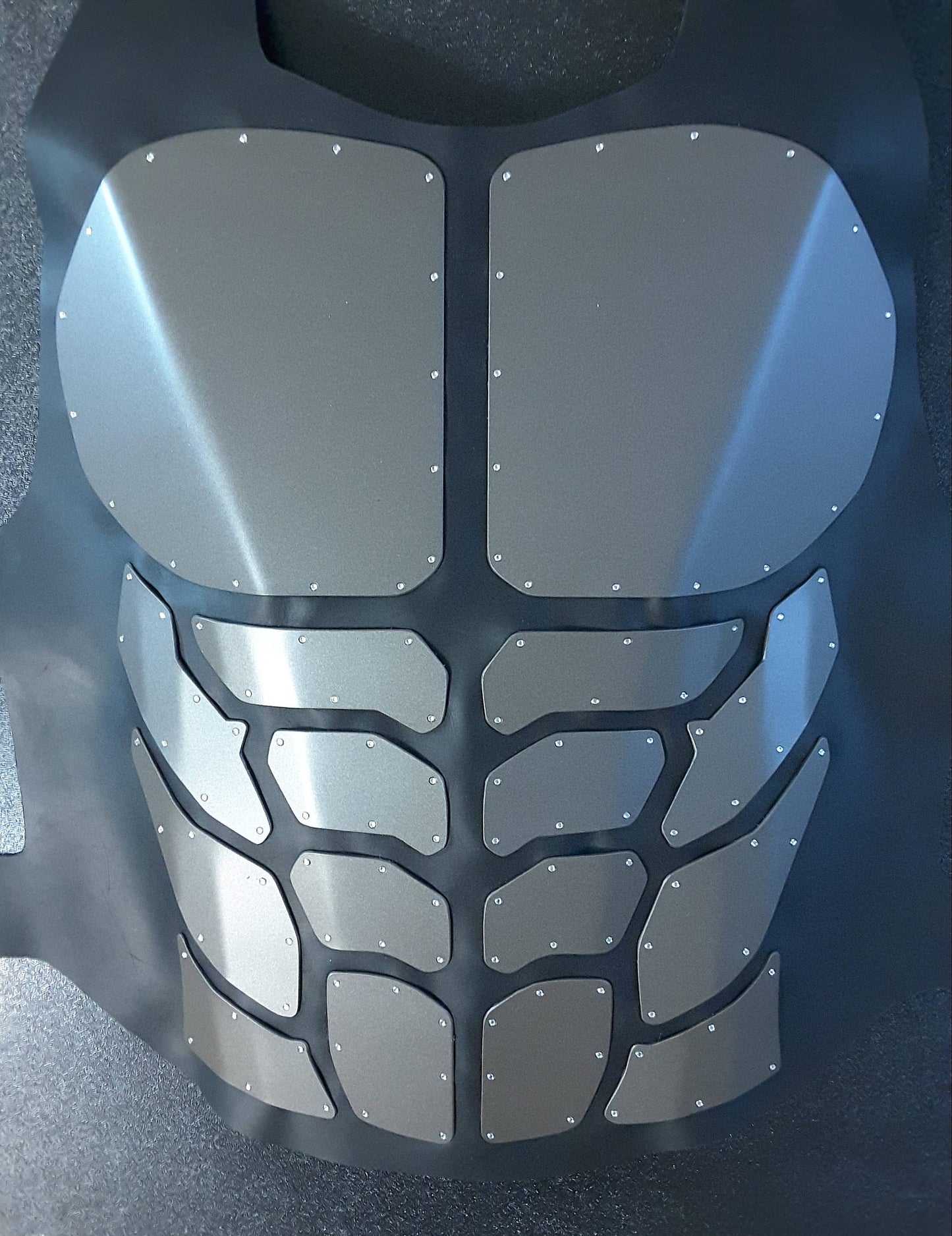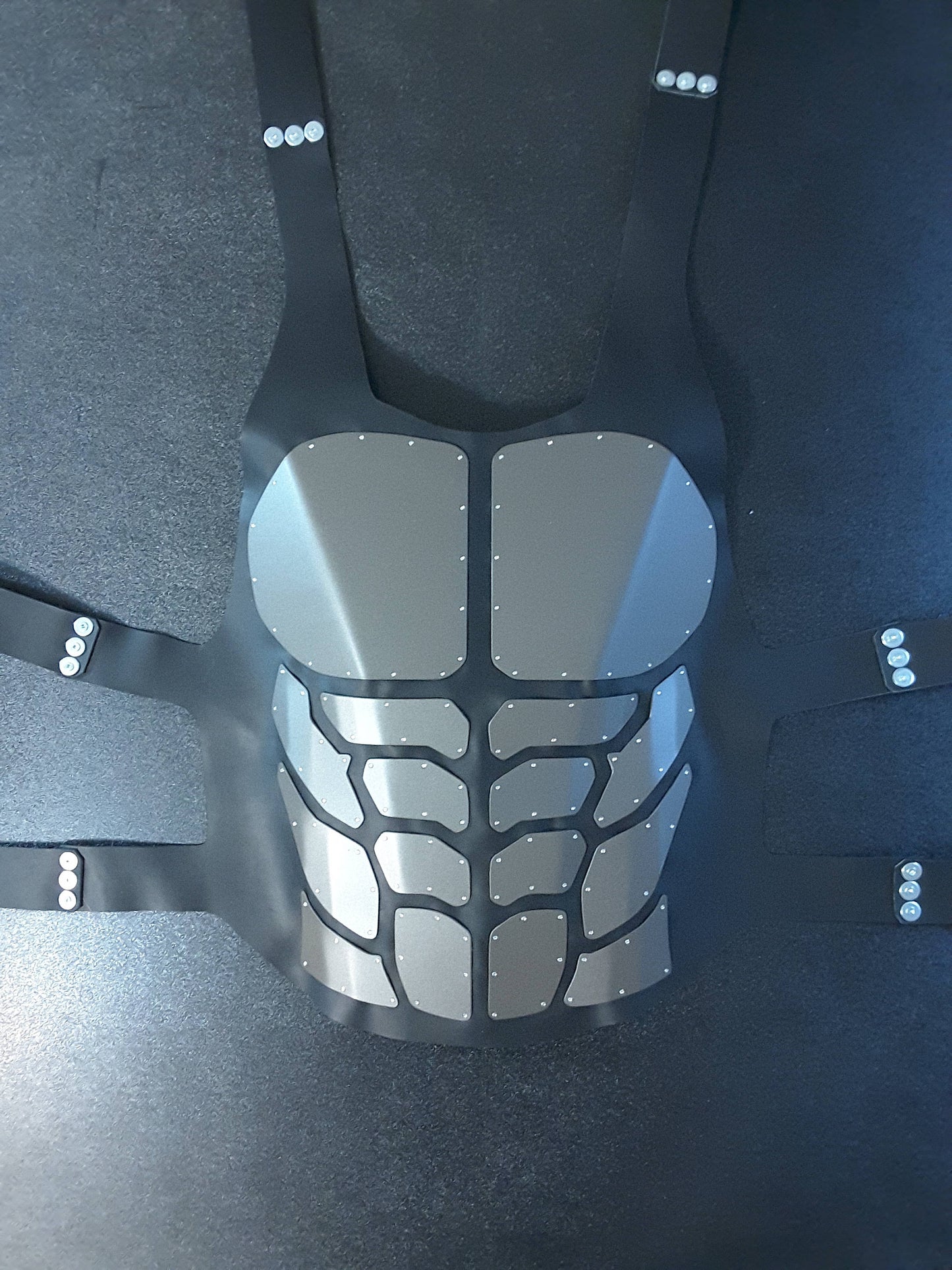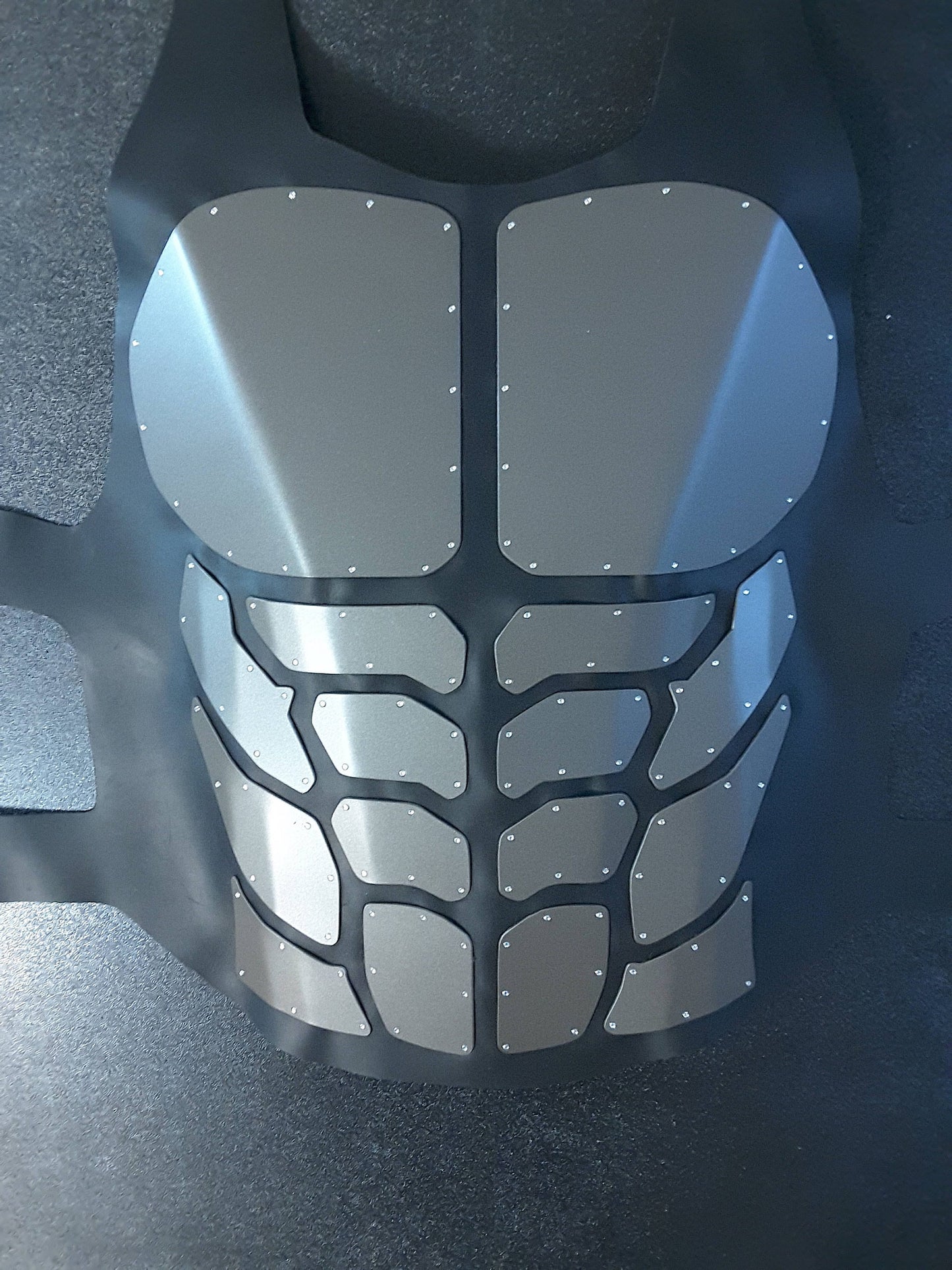 There is no words to describe this kind of equipment. If anything, this belongs to any samurai who is willing to take action in something futuristic like this ! Thank you Bionic Concepts - Black Ninja Of Metsudo
The quality is something you're looking for, and customer care is a must, this guy is the person to go to. He's very patient, and works with you. He's also extremely polite and informational. I will be a future customer for sure.