Version 2.4 Mechanical Wings
Regular price
$2,178.95 USD
Sale price
$2,178.95 USD
Regular price
Unit price
per
Description
Bionic Concepts - Wings V2.4 Durable complete aluminum chassis with wingtip lighting. Wingspan when open is 6.5 feet. Width closed is 19 inches. Weight 13 lbs. Takes 10 AA NiMH rechargeable batteries. Will open and close about a hundred times before batteries need to be recharged. Includes contoured backpack and two inch wide leather straps with adjustable snap on buckles.
Video
https://youtu.be/nzapuAK_NMU
https://youtu.be/WVlOtmPhkHc
Includes contoured aluminum backpack plate with thick foam padding. Backpack conforms to the curvature of your back for comfortable use.
CO2 Version now available for faster operation. CO2 cartridges not included. You will need to find the 16 gram threaded CO2 cartridges locally.
Build time 2-3 weeks, ships worldwide in a week or two. 
Contact us for rush orders and express DHL shipping options.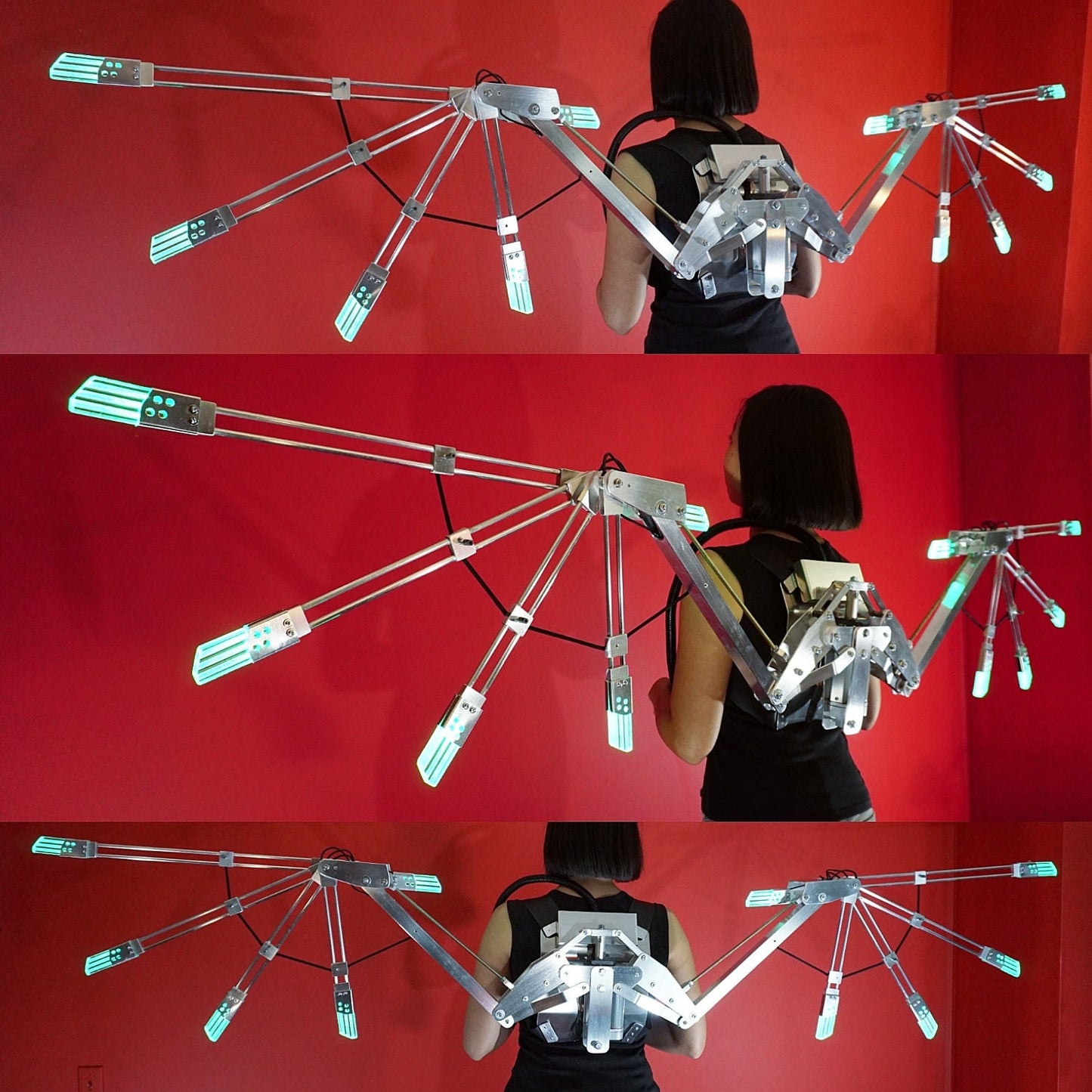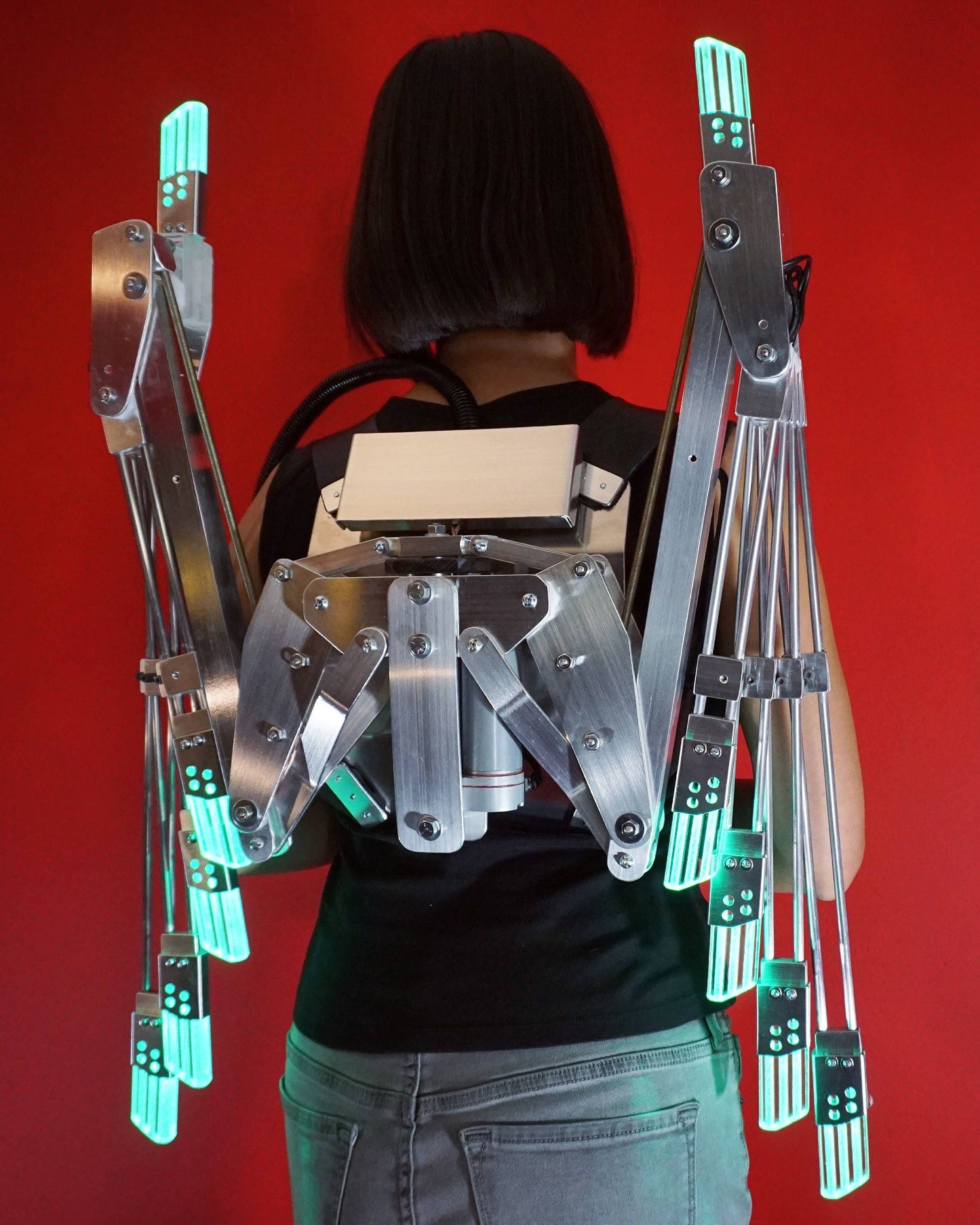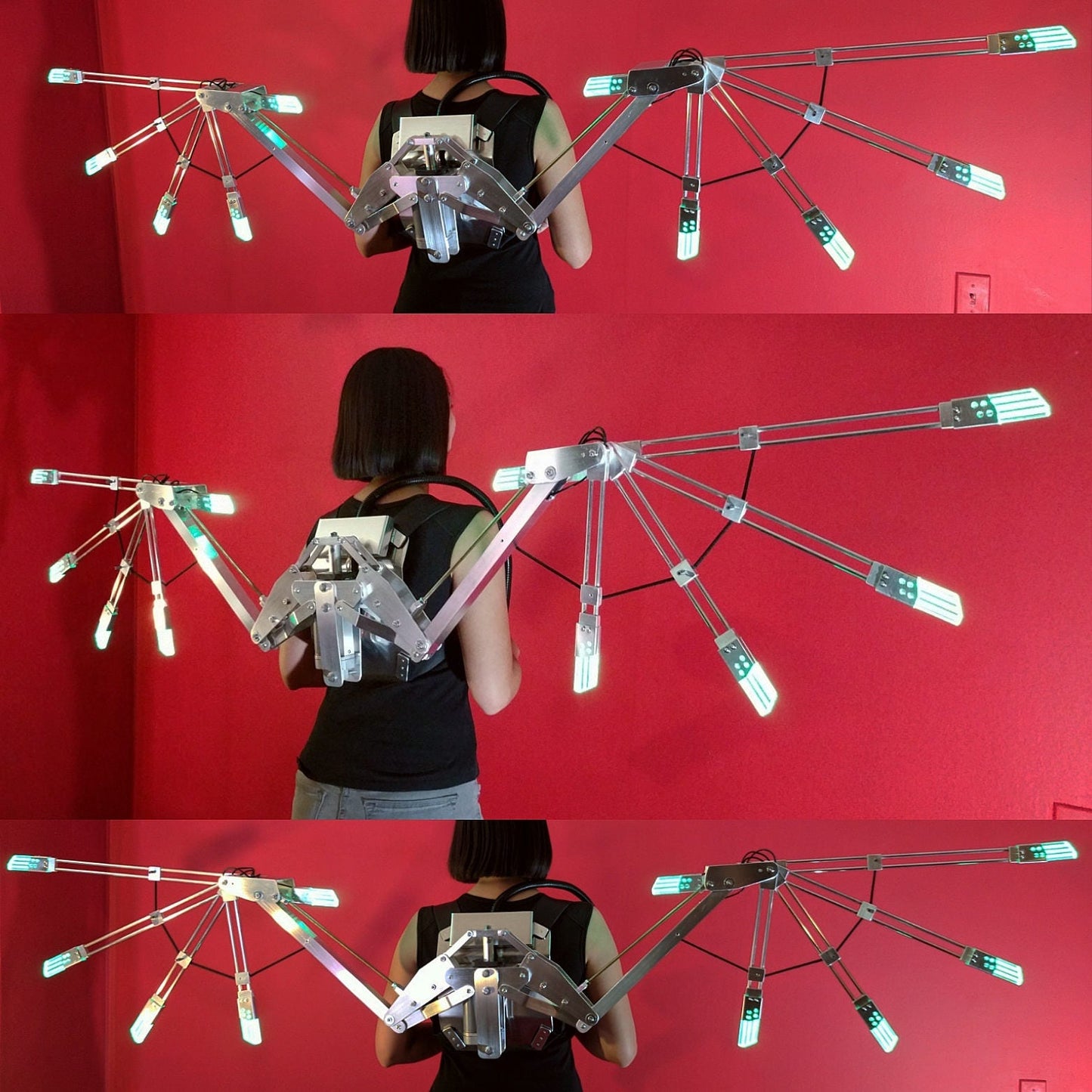 Custom order was flawless and exactly what I wanted!