Mechanical Wings V1.5 with LED Light Effects
Regular price
$1,696.95 USD
Sale price
$1,696.95 USD
Regular price
Unit price
per
Description
Bionic Concepts - Powered Mechanical Wings Version 1.5 with backpack and brilliant LED Light Effects!! Opens to 4.5 feet wide at the flick of a switch! Available in electric or CO2 powered versions. These wings are the most durable of our line of mechanical wings due to the almost complete aluminum construction. 
Wings are attached by 2 inch wide black leather straps with adjustable buckles and snap on connectors. With the wide straps the wings are comfortable and easy to put on and take off.
Choose lighting color and Electric or CO2 version.
CO2 Version Video: https://youtu.be/tHJLM6Yjd74
Electric Version Video: https://www.youtube.com/watch?v=lWD_ewt2Af8
CO2 Version Info: 
The main advantage to CO2 is speed. The wings will spring open fast and smoothly close shut. The electric version opens and closes slower. When you screw in a new cartridge you do not need to use the gas right away, you could wait a few hours before using the wings but do not leave them fully pressurized for long periods of time.
To obtain cartridges find a local bike shop that sells "16 GRAM THREADED CO2 CARTRIDGES" or order them online. Check for shipping availability in your country. Sometimes companies will not ship CO2 cartridges over seas or across borders because they contain pressurized gas. A box of 20 CO2 cartridges can be bought for about $30 or less if you find a good supplier.
WARNING: NEVER unscrew a CO2 cartridge until it has been fully used up. They are one time use only and once the tip has been pierced by screwing it in, it MUST be completely depressurized before removing.
Electric Version Info:
Electric version requires 8 rechargeable Nickel Metal Hydride AA batteries (NiMH). These types of batteries are commonly available everywhere. Any brand of NiMH AA batteries will work but 2300mah or greater batteries last the longest (batteries and charger sold separately).
The wings are controlled by a hand held control pad. The electric version can work more than a hundred times before the batteries need to be recharged. The wings open smooth and steadily.
Generally the electric version is easier to use. The batteries are easy to find and recharging them is a simple process. Besides the lack of air tanks, the wings design is almost identical
Wings attach to your back with 2 inch wide black webbing and adjustable snap on buckles.
Build time 2-3 weeks. Ships worldwide in a week or two.
Contact us for rush orders and express DHL shipping options.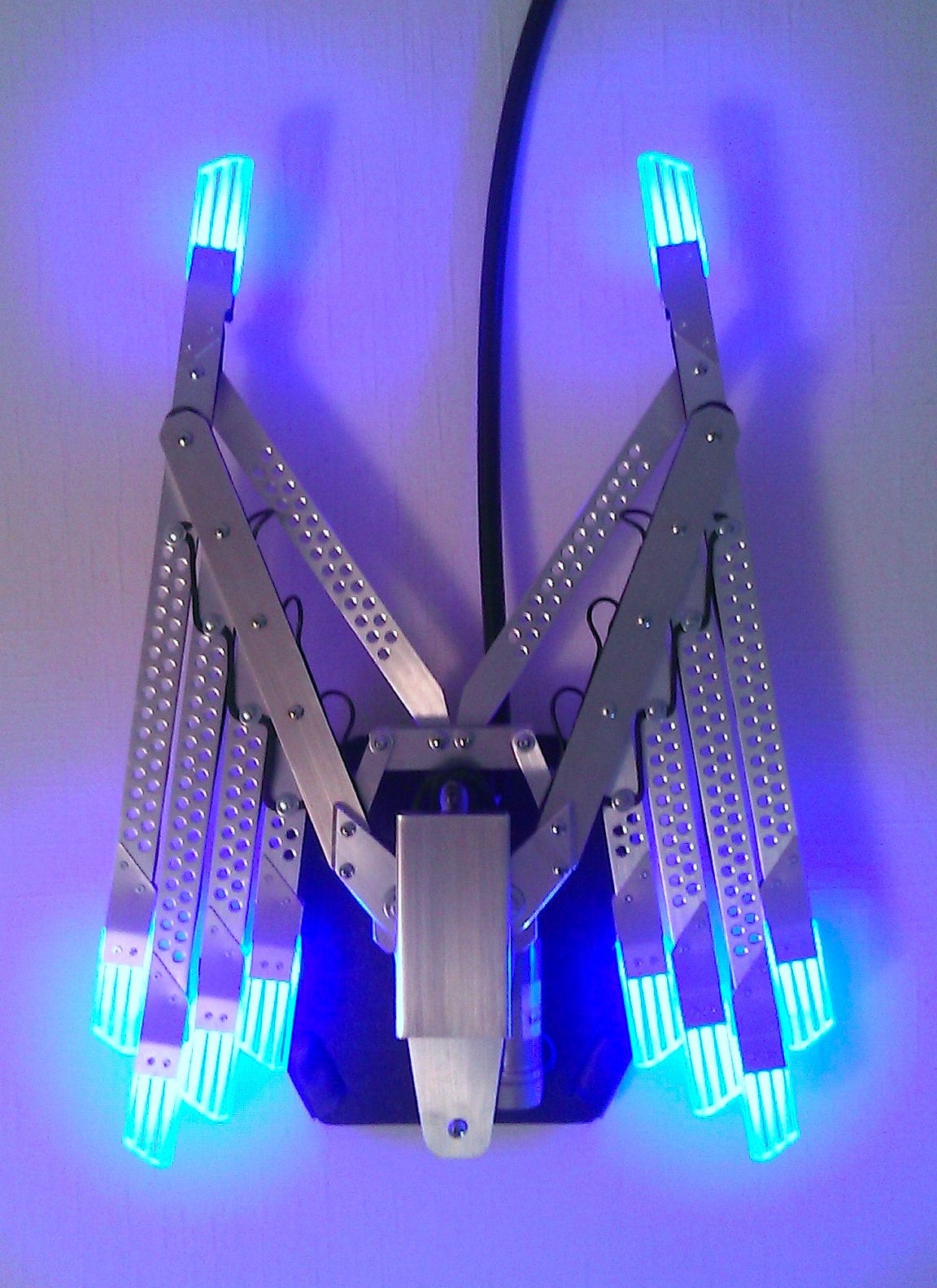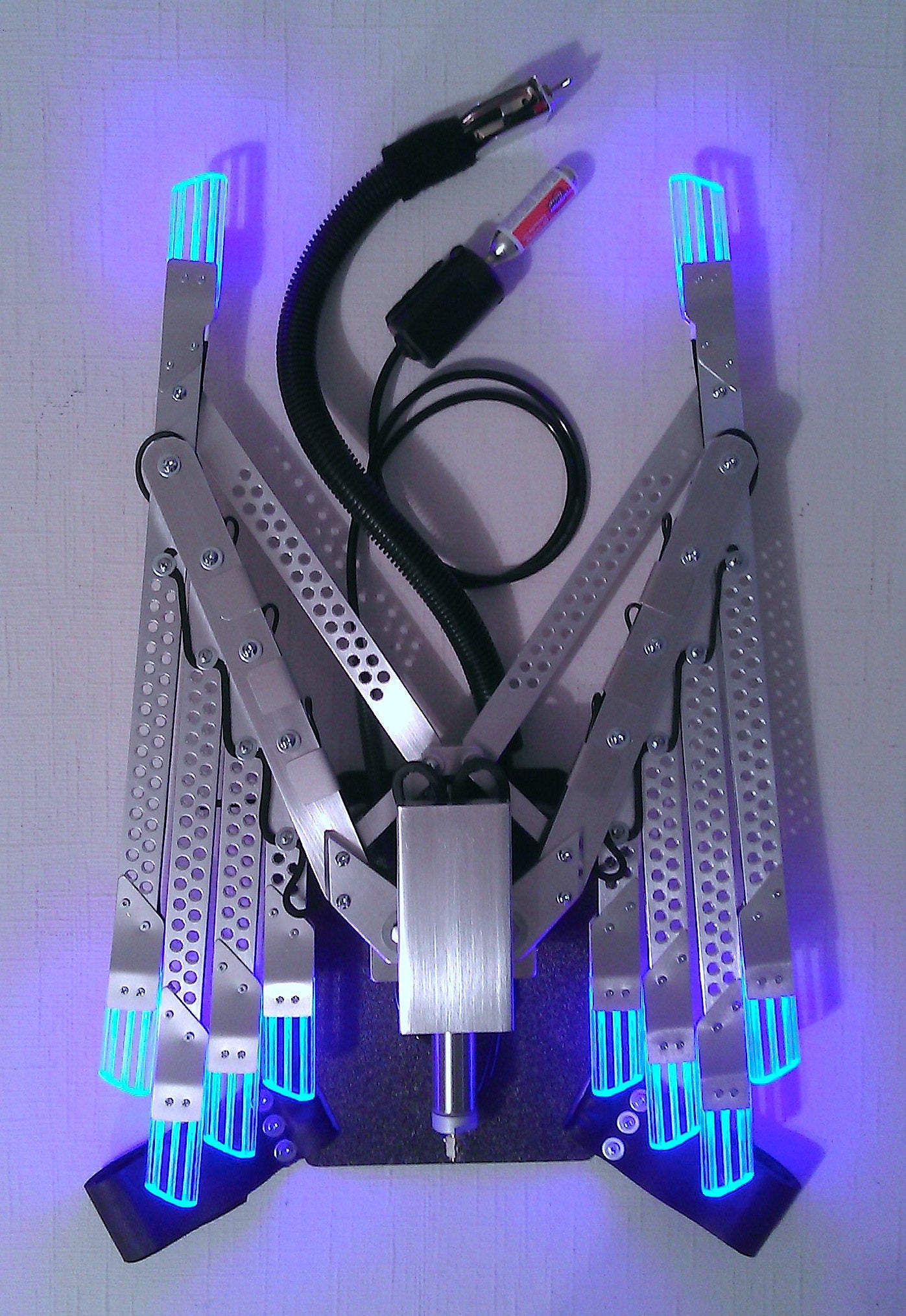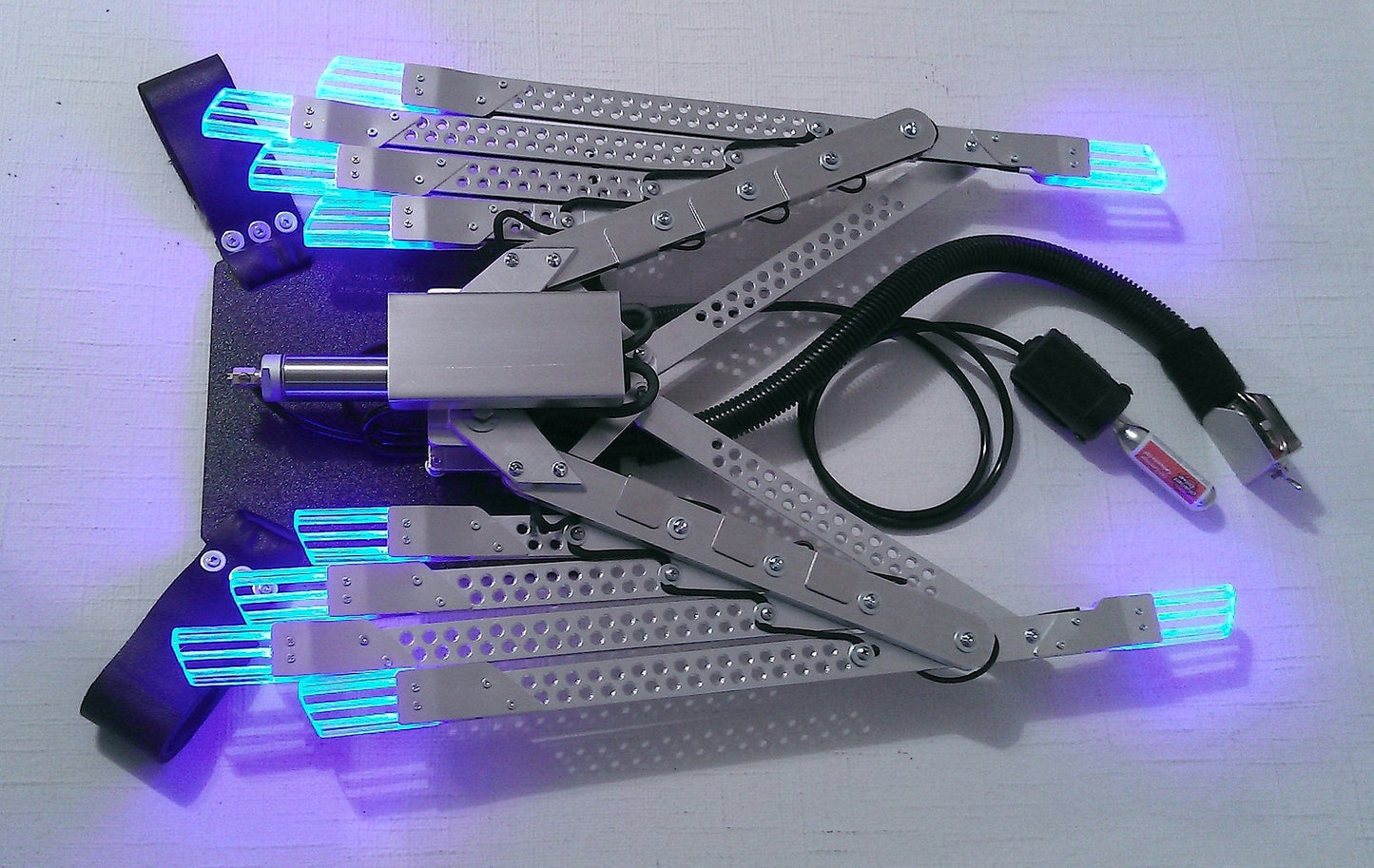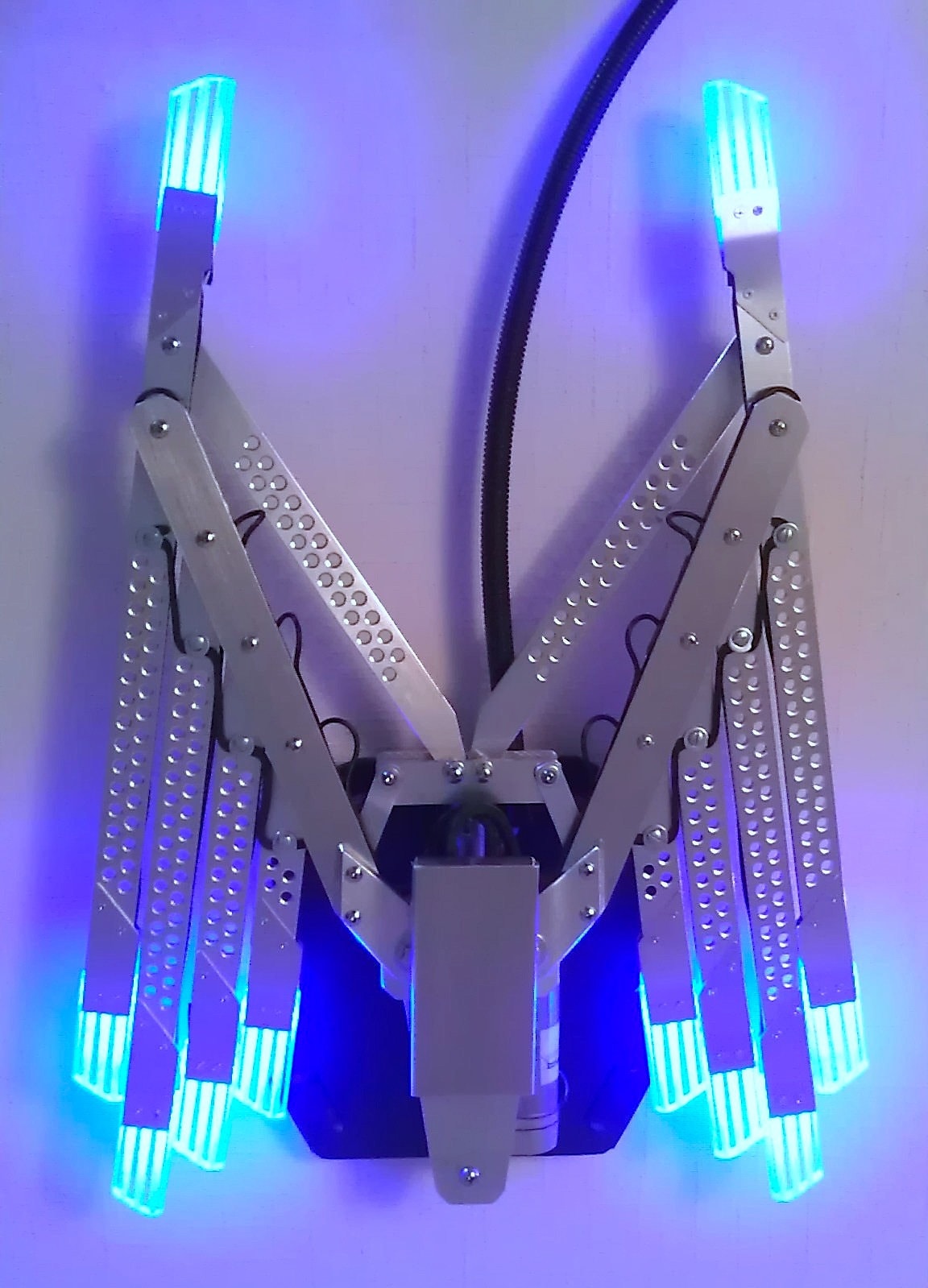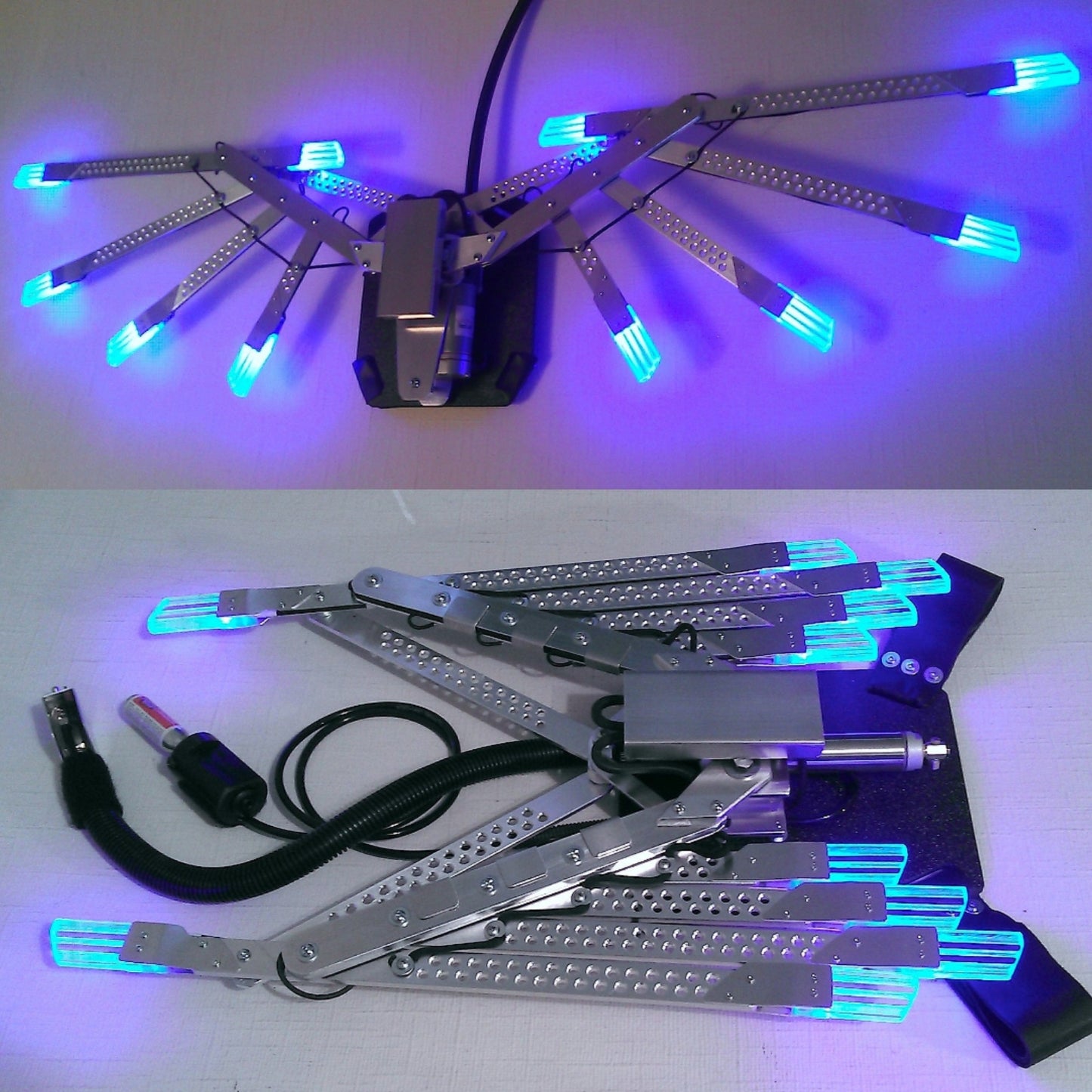 As perfect as I imagined! Very nice and helpful seller
Großartige Arbeit. War sofort erreichbar und hat alle Fragen sofort beantwortet. Qualität ist sehr gut. Es gab zwar Lieferprobleme jedoch gingen diese nicht vom Anbieter aus. werde bestimmt wieder etwas bestellen.
This is by far the coolest set of mechanical wings I've ever seen! You are truly a master of your craft!!!