Cyber Torso Armor V1.0 - Women's
Regular price
$865.95 USD
Sale price
$865.95 USD
Regular price
Unit price
per
Description
Ultra durable leather and aluminum costume armor chest piece with integrated blue or white flat panel lights. 
Extremely durable 1/8 inch thick aluminum plating and heavy duty hand sewn contoured leather backing. 2 inch wide leather straps attach like an "X" over the back and another strap loops around the waist. Adjustable snap-on buckles for easy adjustment and removal. Pocket sized USB rechargeable battery pack included (not shown). Roughly the size of a pack of cards.
Size menu is just a guideline. For proper fit leave your height and weight with a note when ordering and the armor will be sized to your dimensions. 
Blue lights are pale yellow while off (as shown) white lights are pink while off.
Armor plating made in brushed aluminum silver, or in a variety of colors. Contact us to request different finish coating colors. Shown in brushed aluminum silver (choose silver). 
Build time 2-3 weeks. Ships worldwide in a week or two.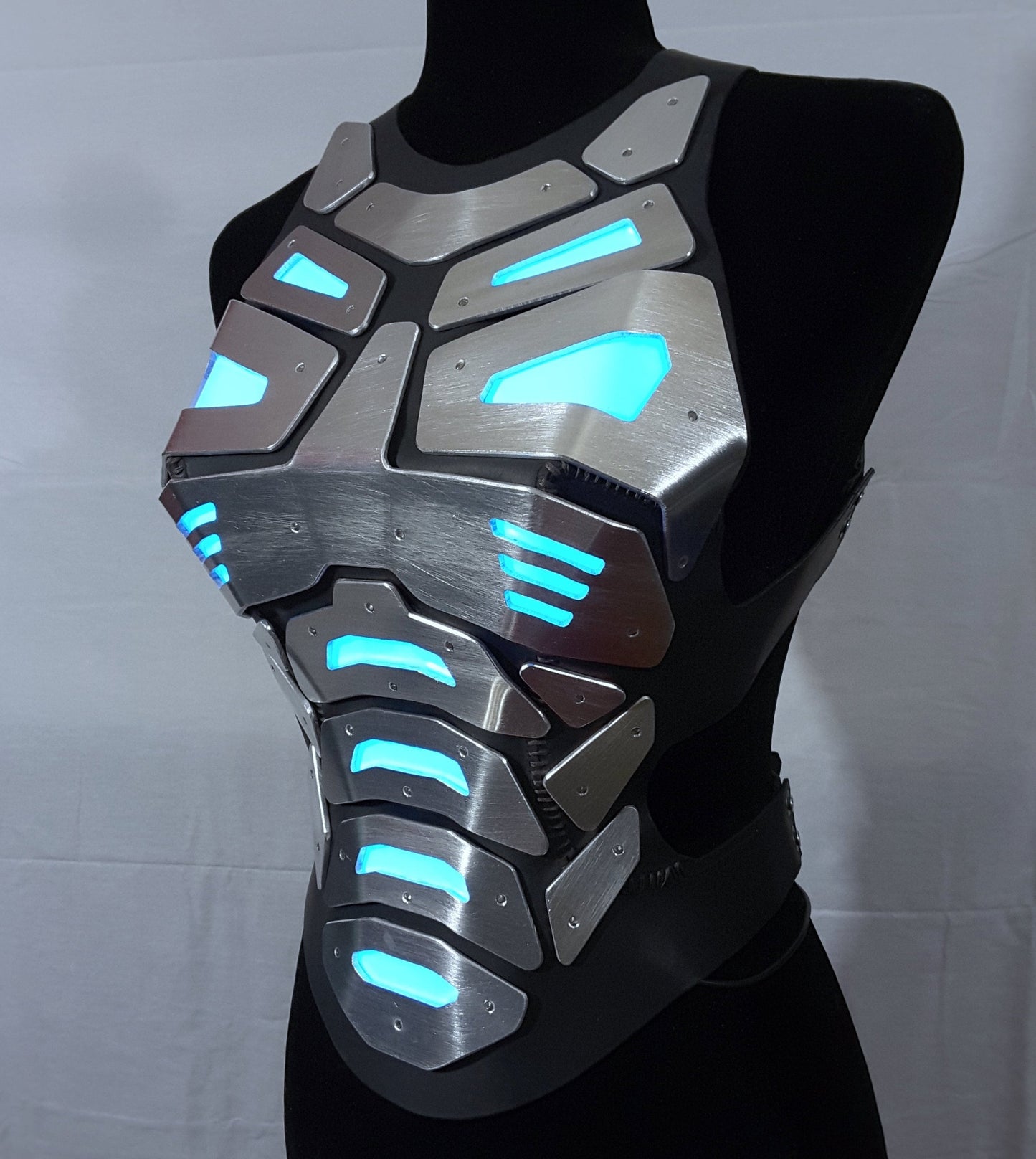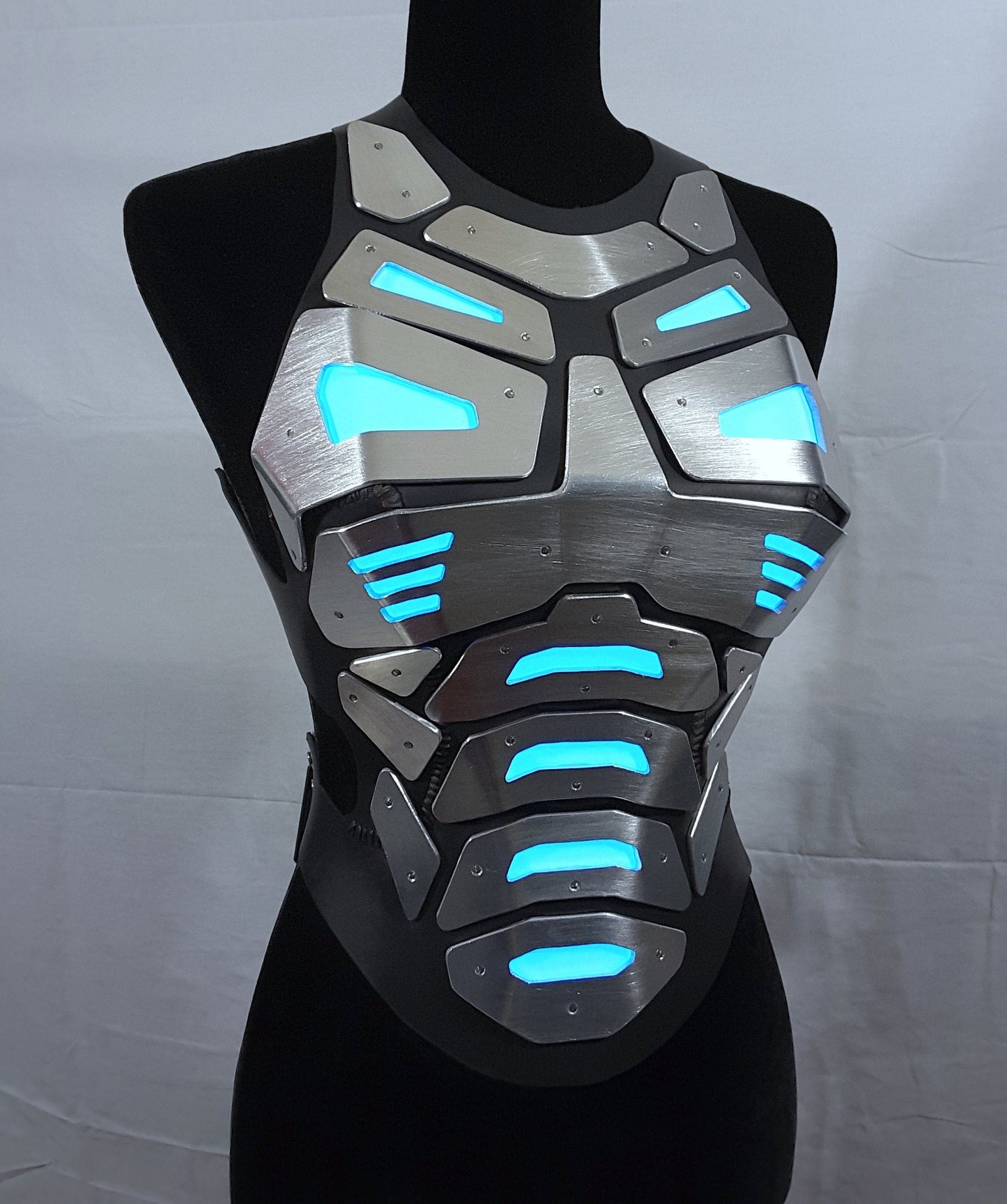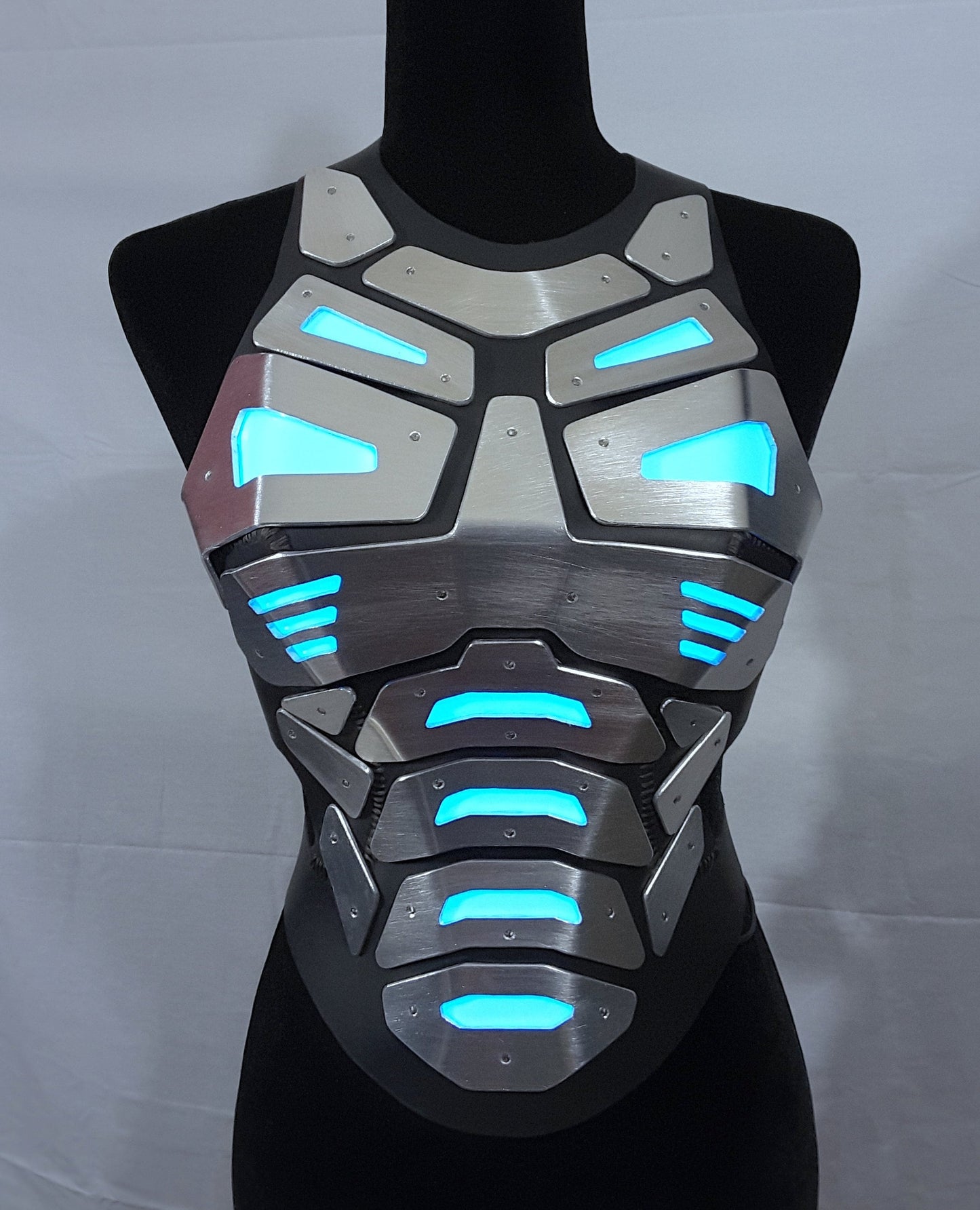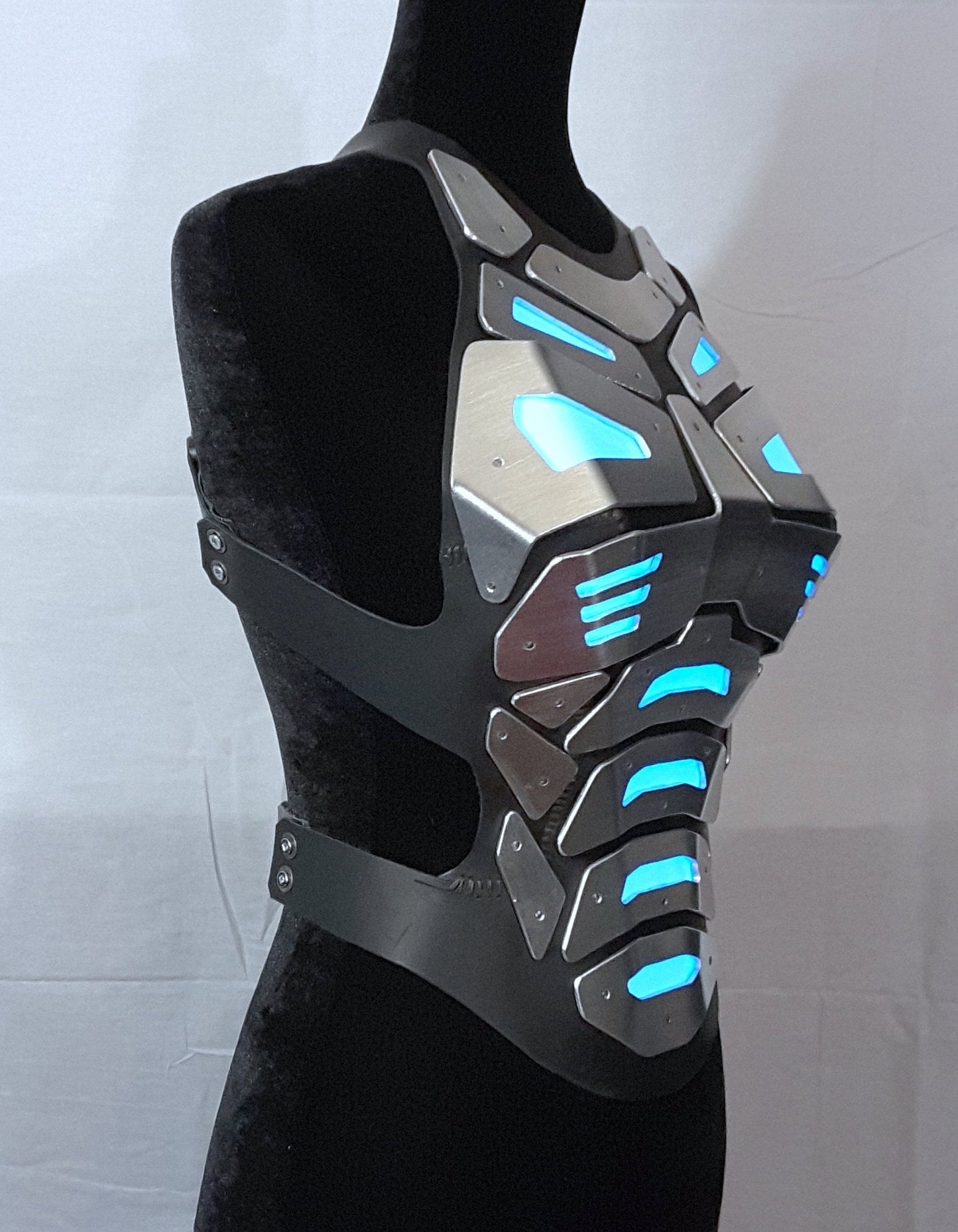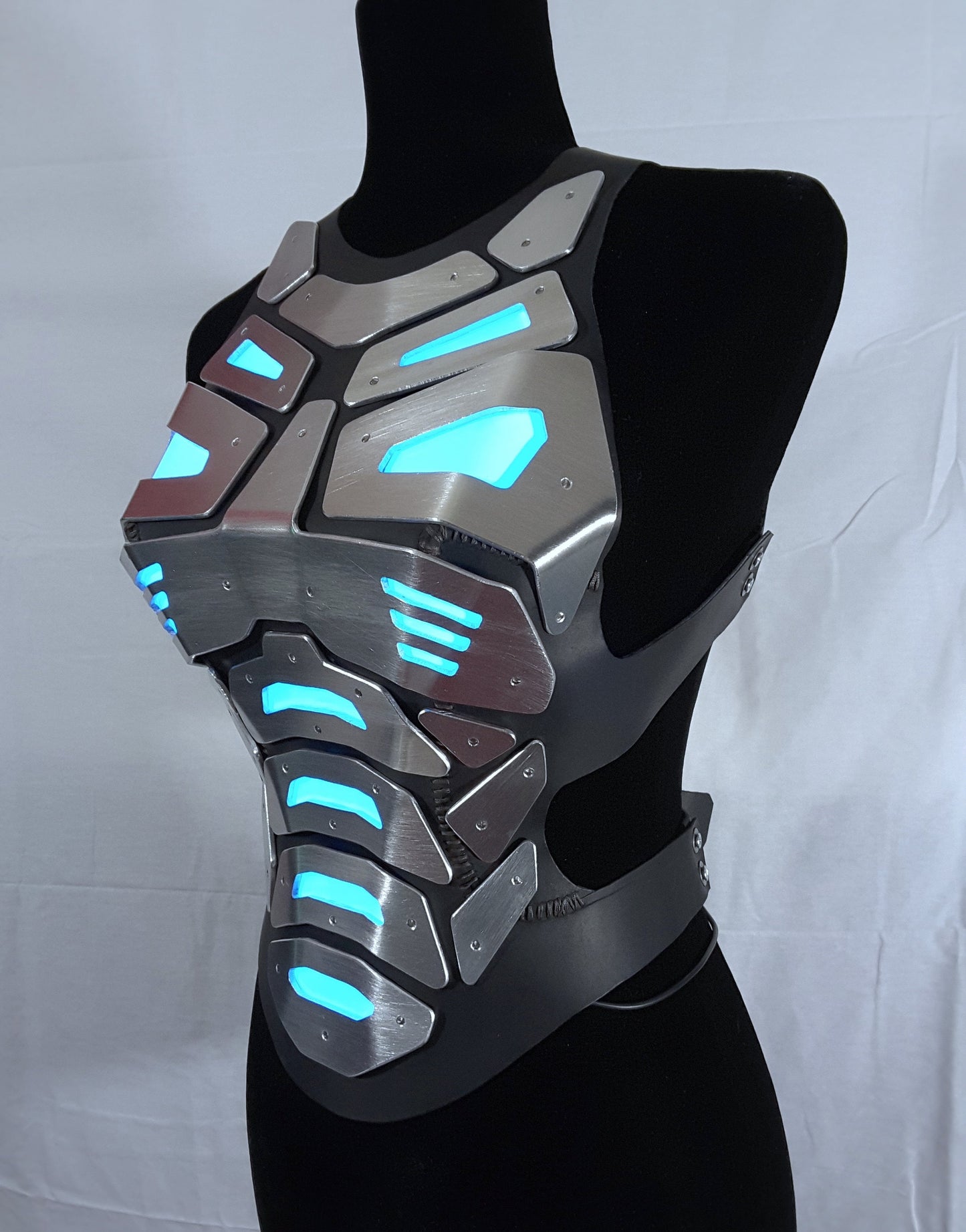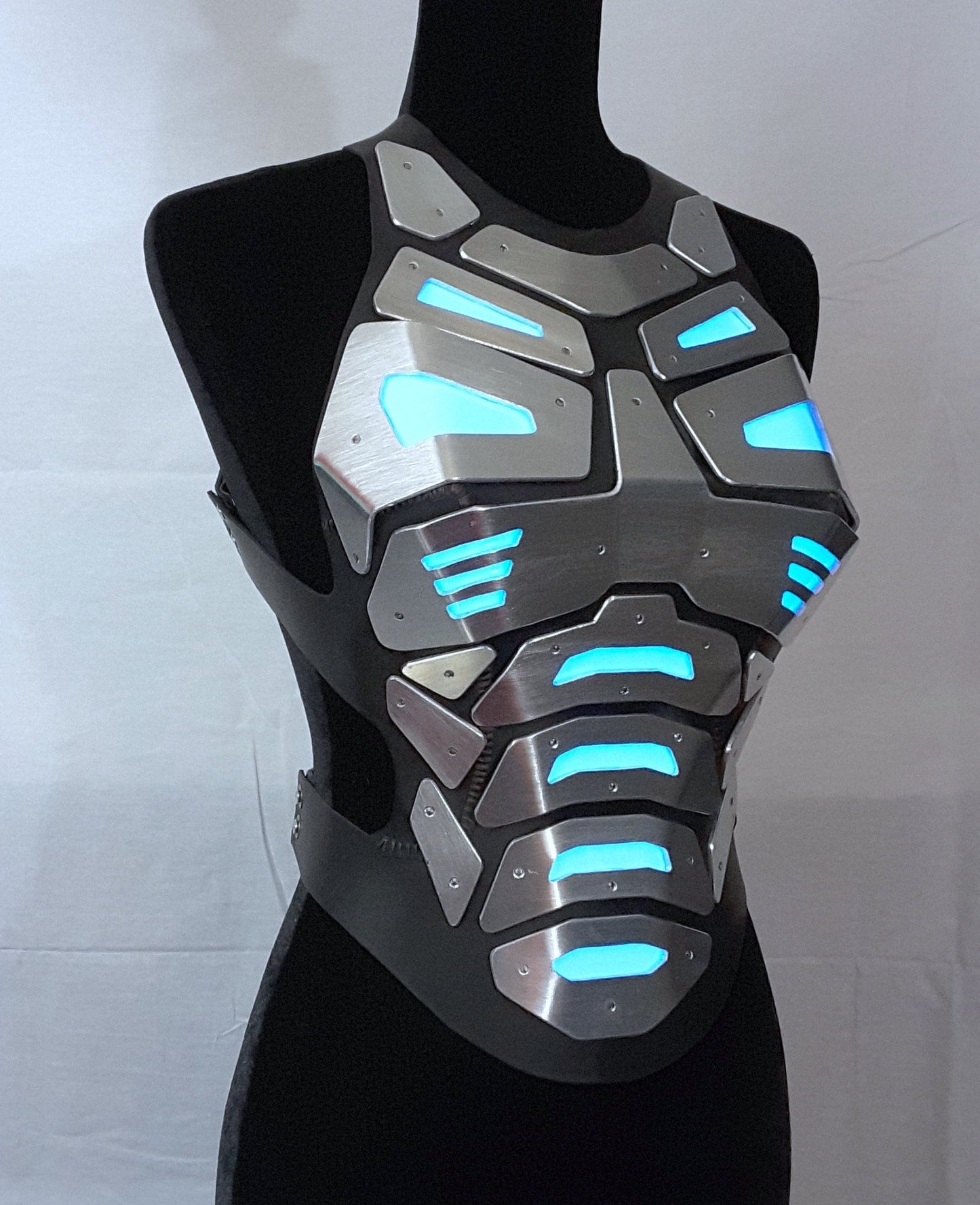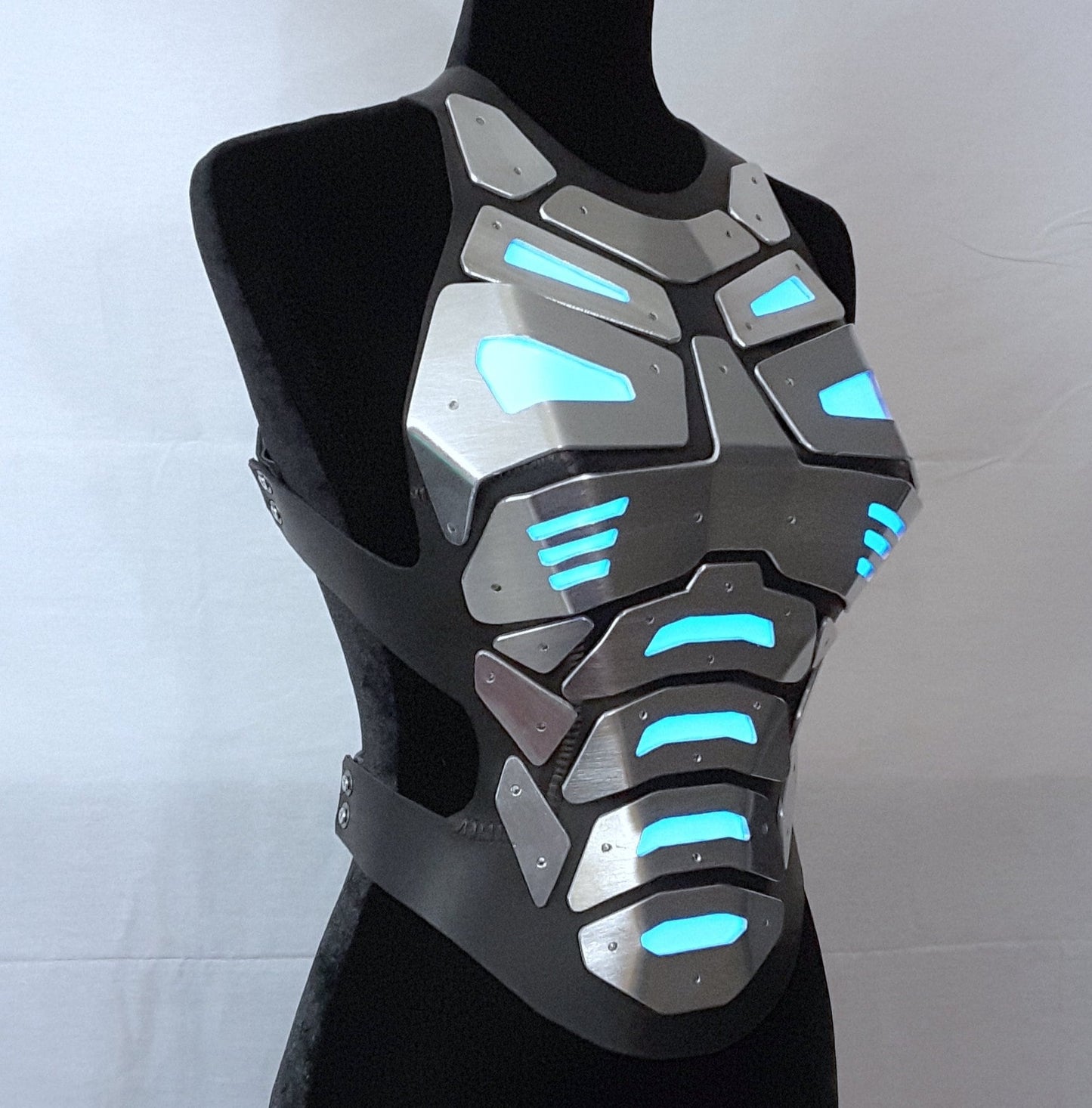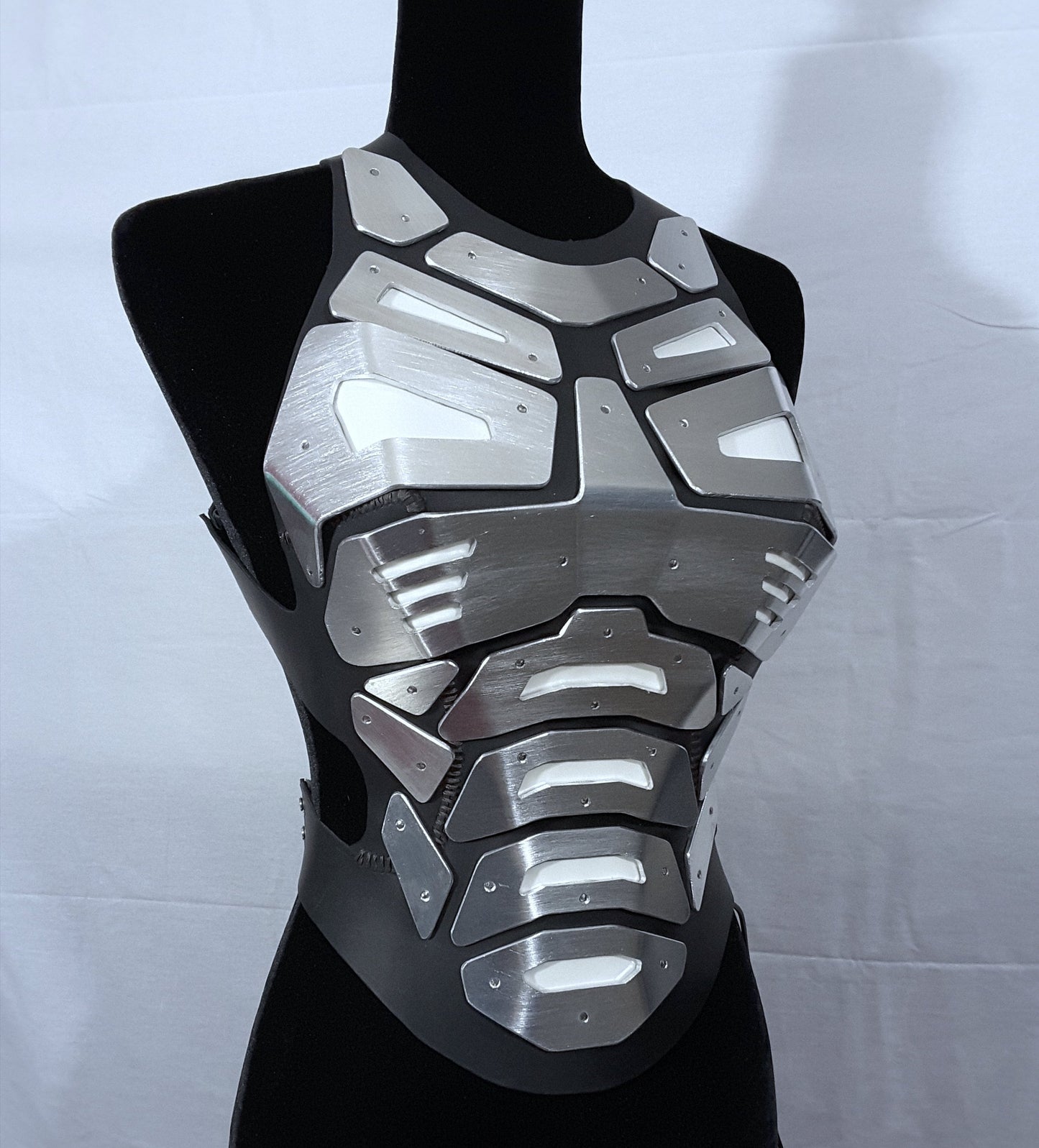 Pictures are one thing… but seeing these in person will blow your mind! Amazing product