Mini Spinal Armour
Regular price
$179.95 USD
Sale price
$179.95 USD
Regular price
Unit price
per
Description
Cybertech Spinal Armor! Modern industrial glamor and an accent piece for any outfit. This spine enhancement is a made from hand tooled metal pieces which have been securely bolted onto black leather straps. Adjustable buckles to fit any size. 
Aluminum construction, long lasting and nearly indestructible! Unisex, one size fits all. 
Build time 1 week.  Ships worldwide in one or two weeks. 
Contact us for rush orders and express DHL shipping options.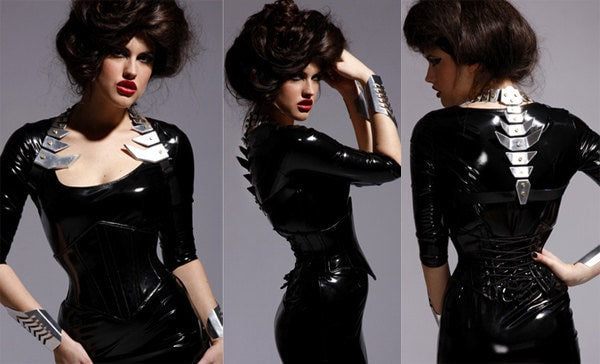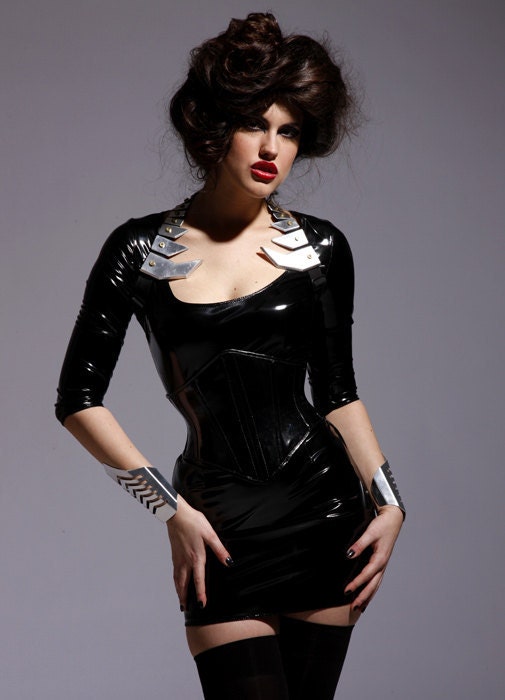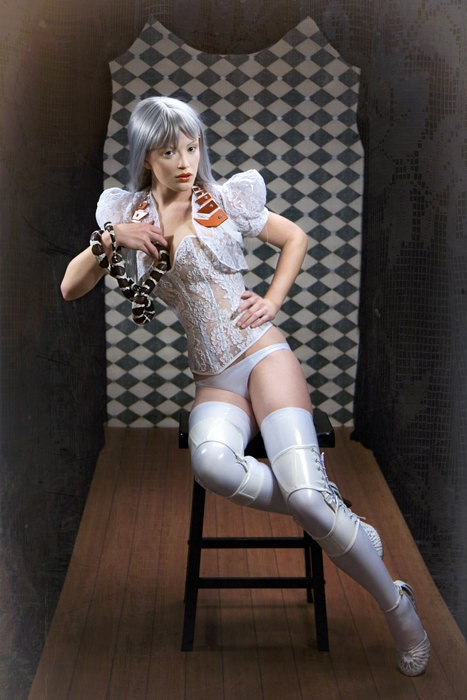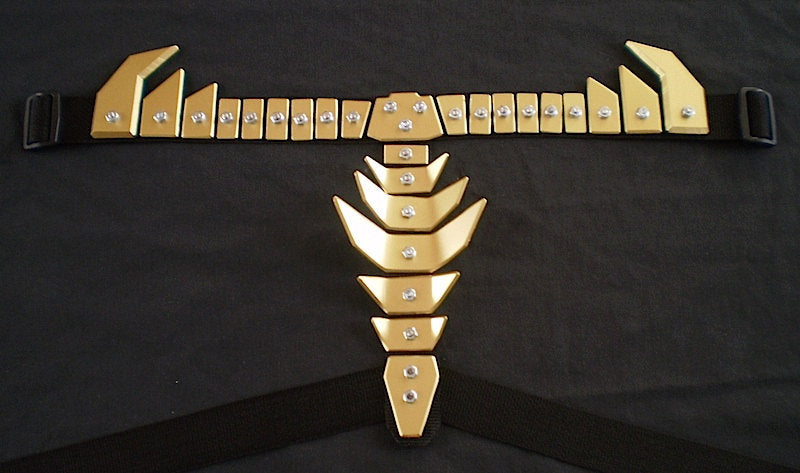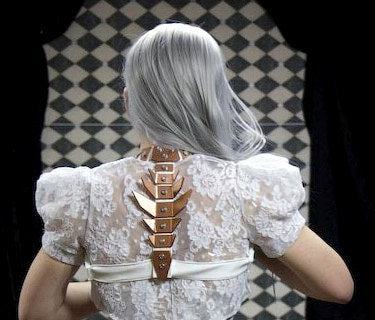 I feel like this piece fills my need for a Princess Leia belt from A New Hope I've had my whole life. I'm a Nonbinary Cyberpunk with disabilities and I can wear this piece every day with my wheelchair and it actually relieves my shoulder pain by giving a little weight on but not too much. The construction is SOLID and it completes me. There's really big buckles that attach under the armpit but it's not ugly and I think even adds a little bit of badassery to the piece. Thanks to the artist!
Perfect Well made Fits really comfortable and is a big statement without having to be super colorful or blingy
Absolutely love this! New favourite piece to show off next time we can go out. It's fairly heavy so feels good and secure on the back/shoulders. Really solid work, thank you so much!
WOW. Es un artista del metal y un excelente vendedor! Impresionante, se adapta perfectamente al cuerpo y los materiales son de gran calidad. Un complemento súper original que no pasa desapercibido.