Deadpool Armor
Regular price
$552.95 USD
Sale price
$552.95 USD
Regular price
Unit price
per
Description
Deadpool Armor. The closest you'll get to real superhero body armor. Gauntlets and lower leg armor machined from high strength lightweight aluminum plating. Black leather risers wrap around the back of the leg to extend standard mid leg high boots up to just below the knee (as seen in the concept drawing). Adjustable leather straps and buckles for a firm fit. Shown with knife sheath with on right leg (sold separately $20 extra). Scratch resistant paint finish. Fits with any size or style of boots. Includes a pair of V1.0 Gauntlets in black. 
Please include your forearm circumference and body height in a note with your order and the armor will be fit to your dimensions.

Forearm circumference should be measured with elbow bent at 90 degrees and flexing, measured at the widest point a couple inches from the elbow. Goal is to get the largest possible measurement.  If wearing over an outfit remember to measure over the outfit.
Boots not included.
Build time 2-3 weeks. Ships worldwide in a week or two.
Contact us for rush orders and express DHL shipping options.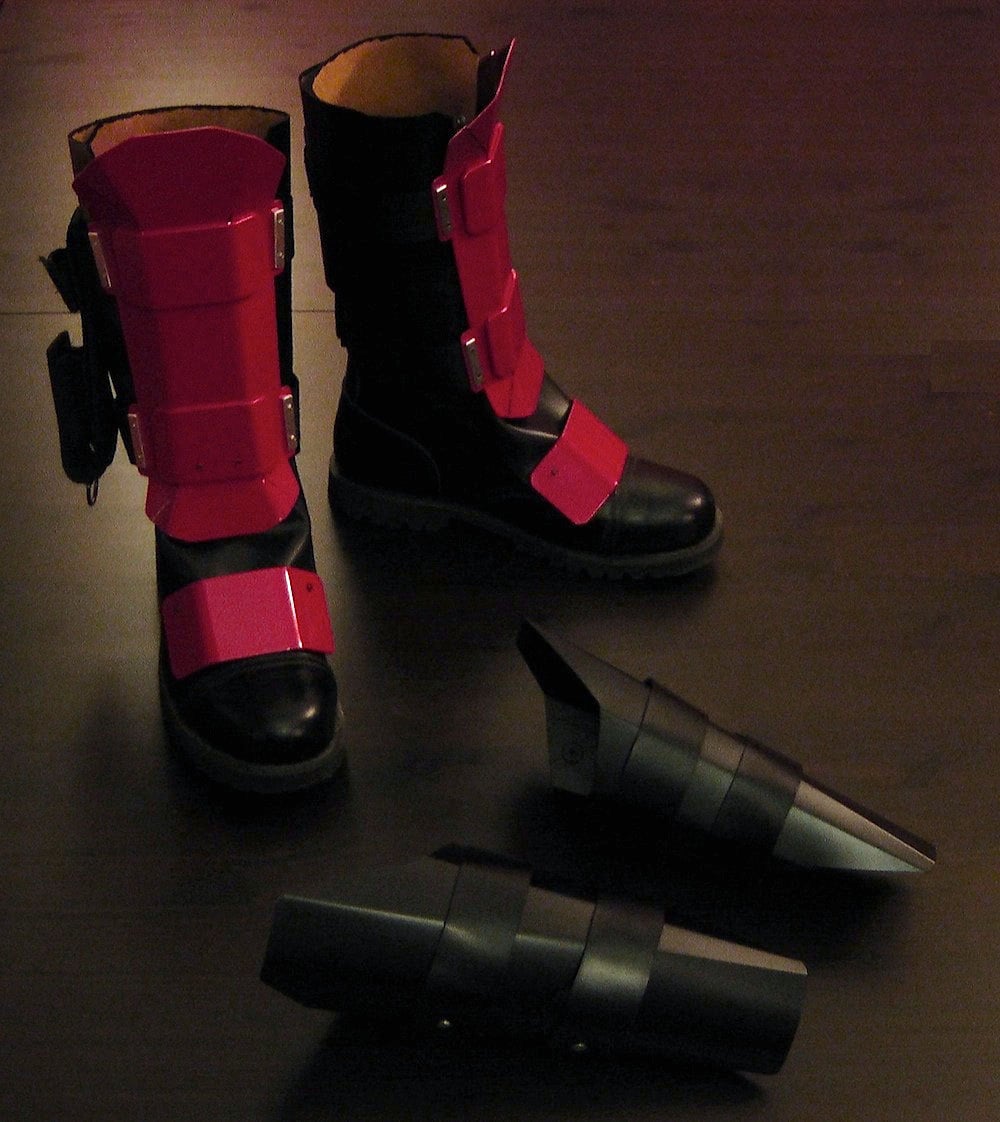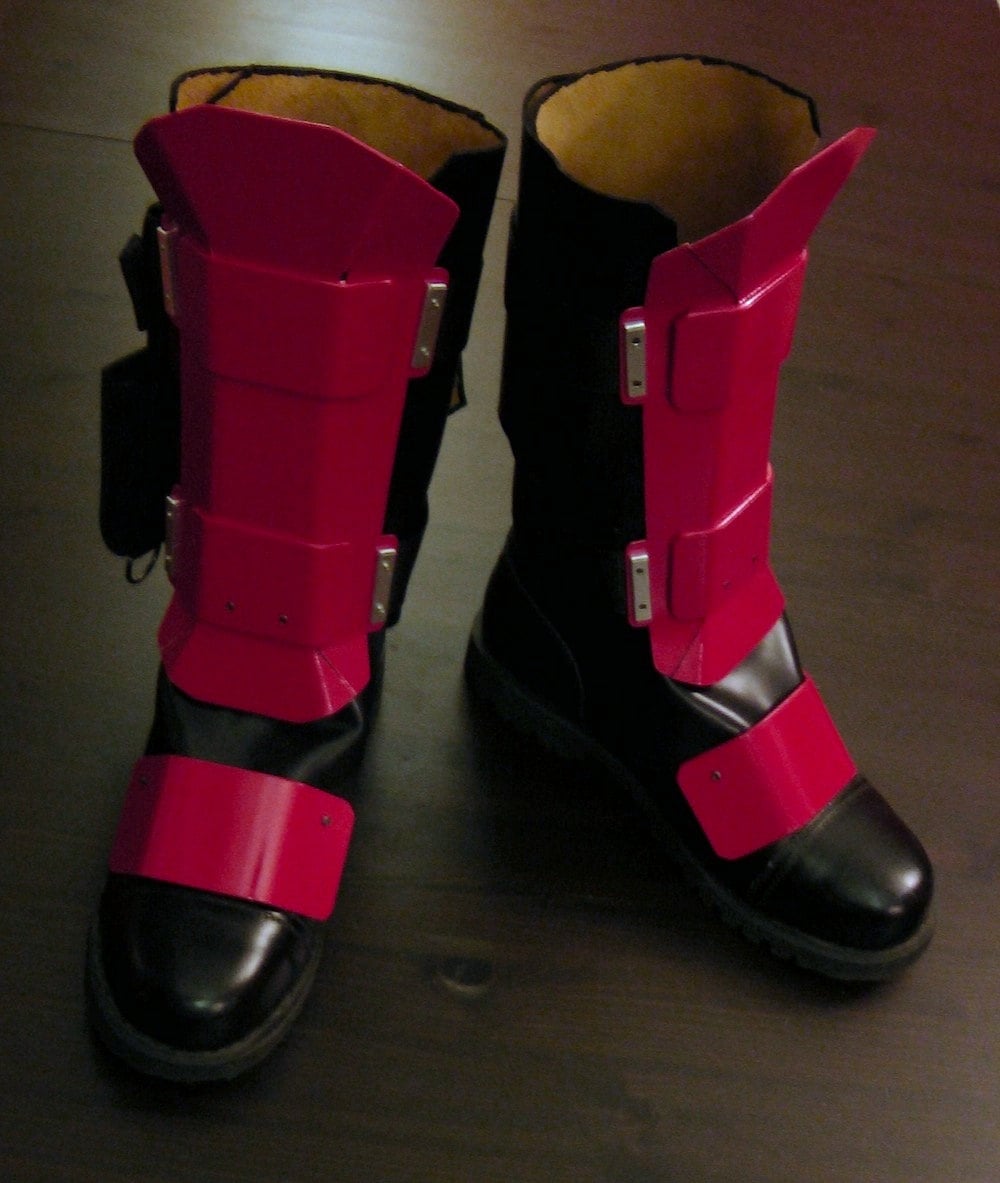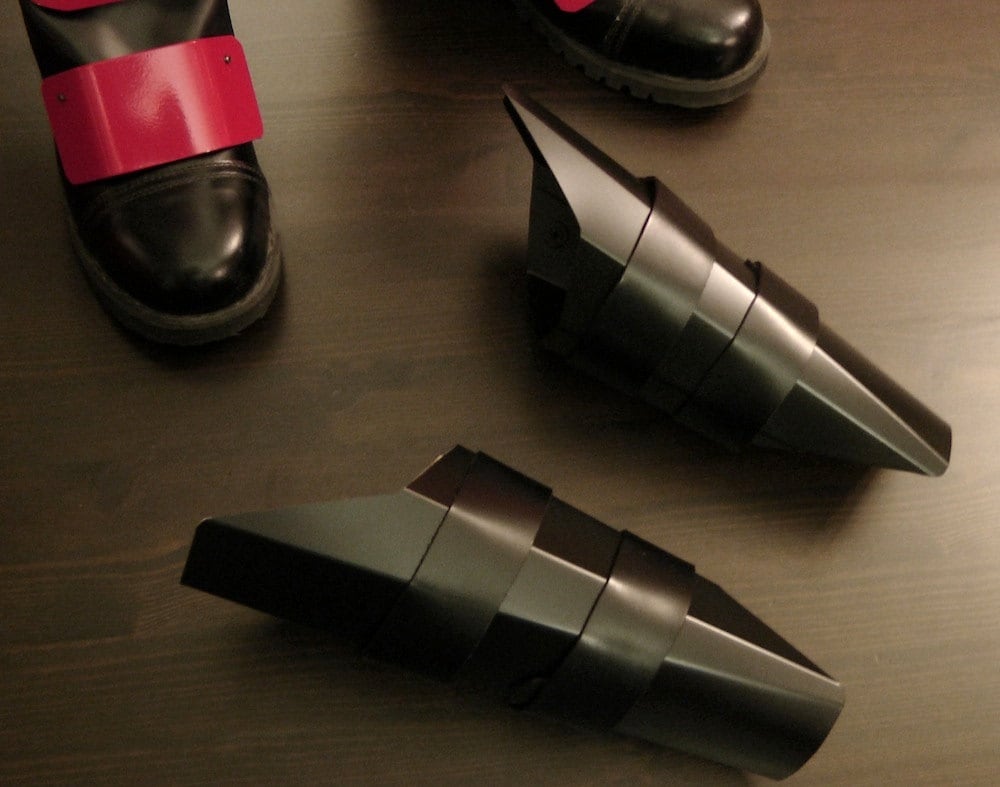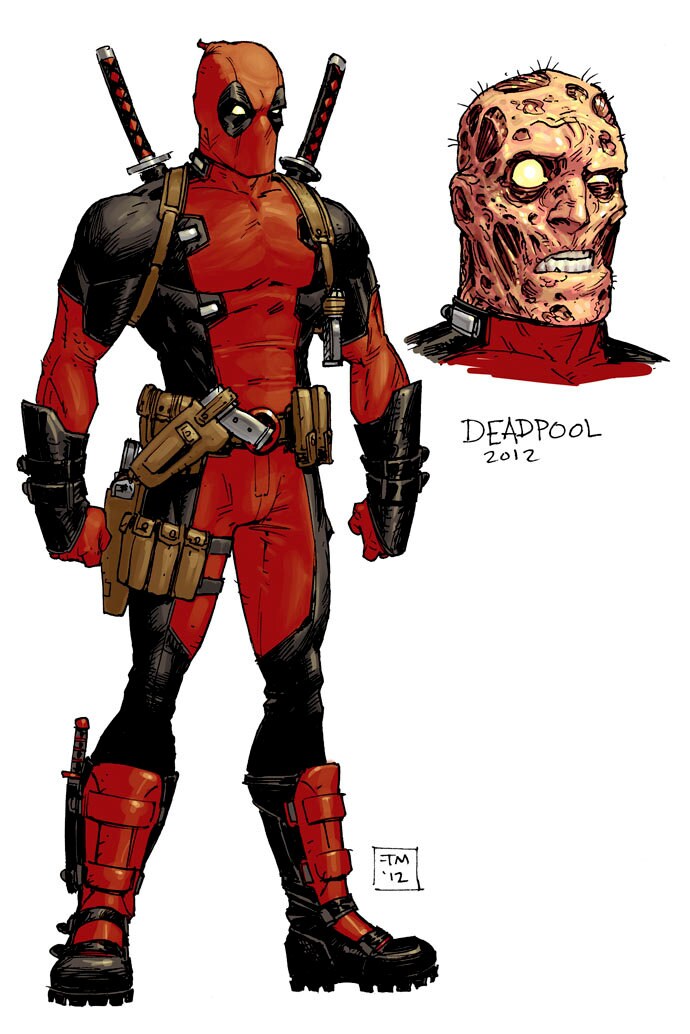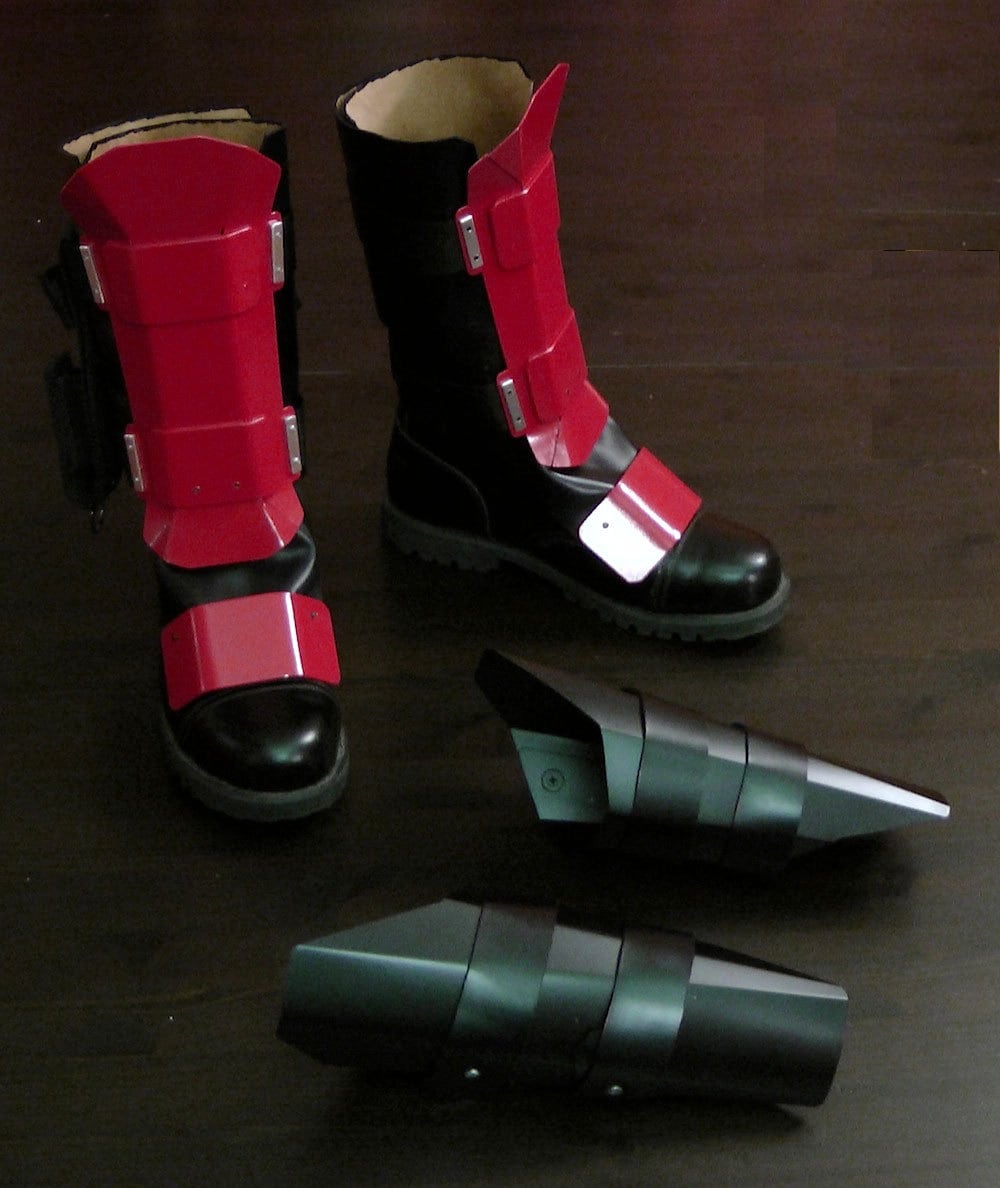 Very good quality and design.
Perfect for deadpool cosplay. Great quality. I could not be happier with this purchase. Thank you.
Absolut top product, nicley cut and trimmed. I asked to leave the paintjob to me, and it came primed and losley fitted detail, for me to remove if i so whanted. Very fast response even though he is on vacation Shop from him, you wont regret it 👍🏻
It took a little while for the armor to get here, but it arrived well before I needed it and was definitely worth the wait. The armor looks amazing and goes with my Deadpool outfit perfectly.
No complaints about the item itself, but I am taking a star off for how long I had to wait for my order. Though to be fair, the owner did explain the situation and gave me a chance to cancel if it was going to take too long. I would order from here again, I just wouldn't do it if I was on any sort of deadline.