Easy Mod - V2 Pull Cord Mechanical Wings
Regular price
$484.95 USD
Sale price
$484.95 USD
Regular price
Unit price
per
Description
New V2 Easy Mod pull Cord Wings. Make your own working mechanical wings! CNC cut metal wing blades with multiple mounting points designed for minimal weight and size while remaining strong. All the mechanical work is done letting you focus on the artistic side of things. Easy modification when making one or two wing blade designs such as fairy wings, dragonfly, bumblebee and cosplay characters such as Falcon, Wasp, Batman Beyond and probably others. Use bolts or zip ties to lengthen the wing blades with lightweight rigid materials such as thin walled aluminum tube, wood, carbon fibre tubes from old tent poles and others. Use foam board, stretched Spandex, or Lyra to create the wings surface. Wings open and lock once fully extended. Adjustable wing blade angle for the secondary wing blades. Available in black, white, or unpainted black plastic and silver metal parts.  
Choose white, black, or uncoated finish. The uncoated color of the plastic is black and the uncoated wing blades are silver.
Backpack harness includes 2 inch wide black webbing straps, with adjustable snap on buckles for easy on and off. Wings weigh approximately 4.5 lbs. Significantly lighter than the V1 Easy Mod Wings. Note: the wings in the pictures have white leather straps but that was by special request. Standard webbing is black.  
Build time 1-2 weeks. Ships worldwide in a a week or two.

Contact us for rush orders and express DHL shipping options.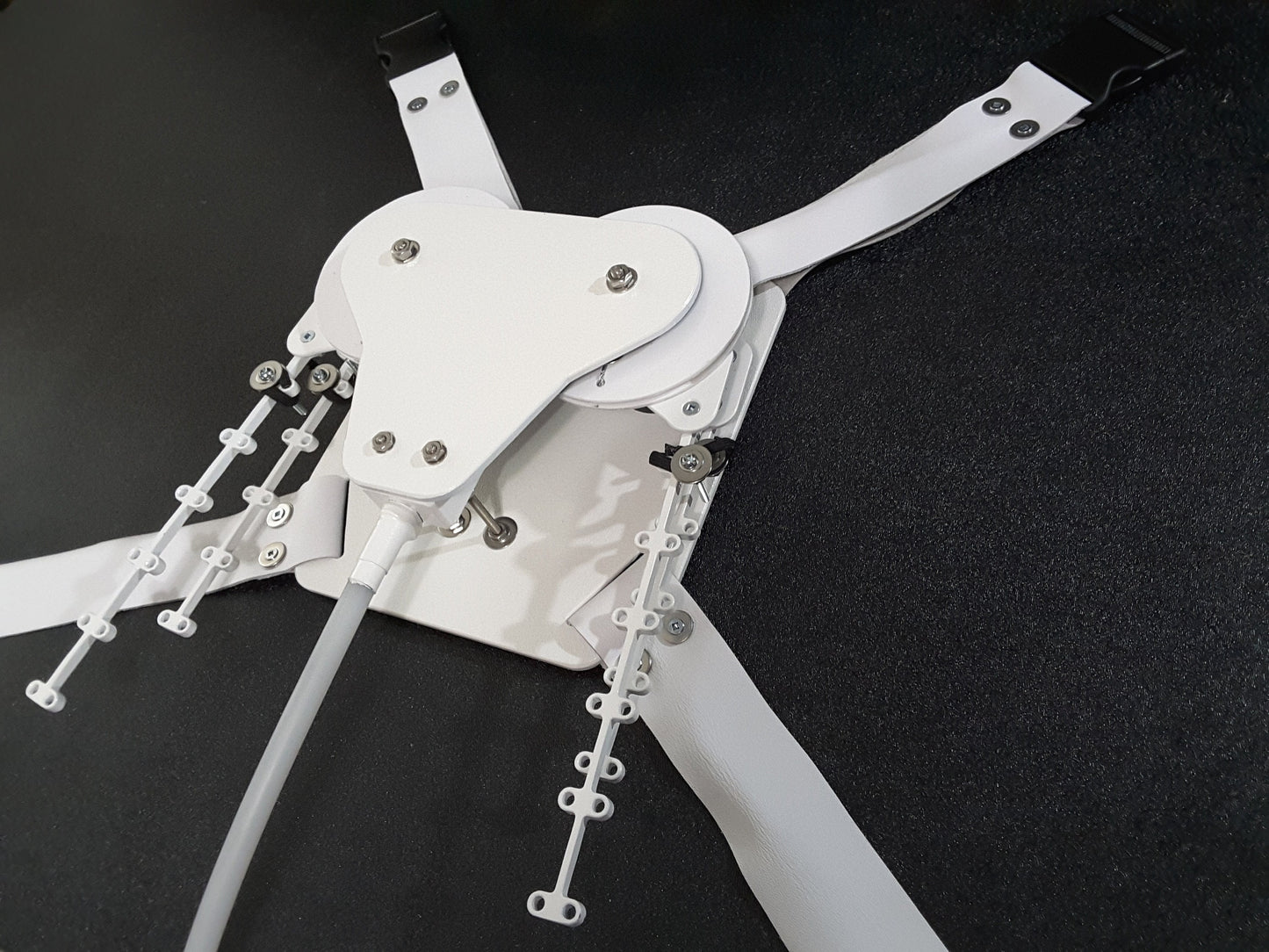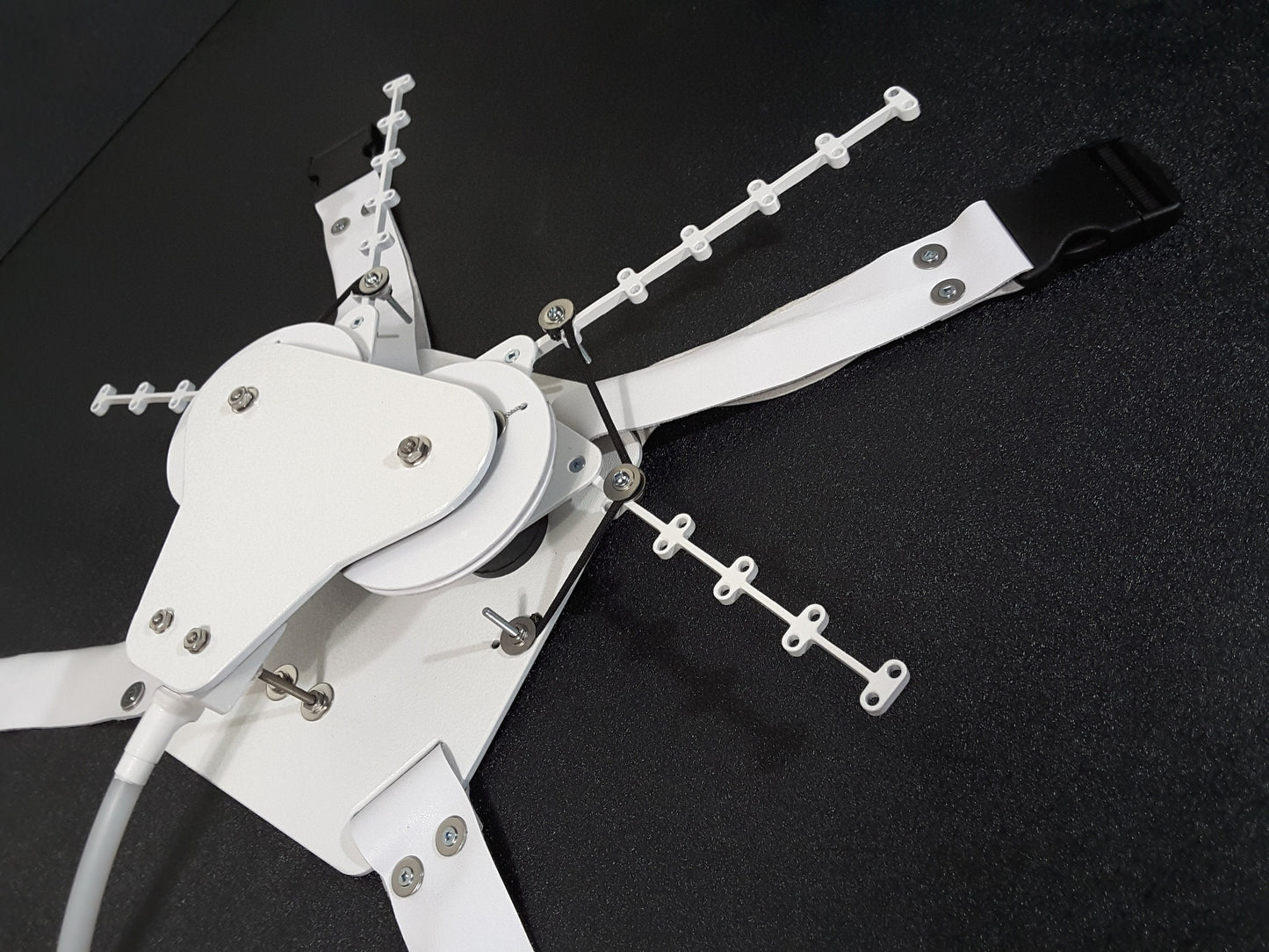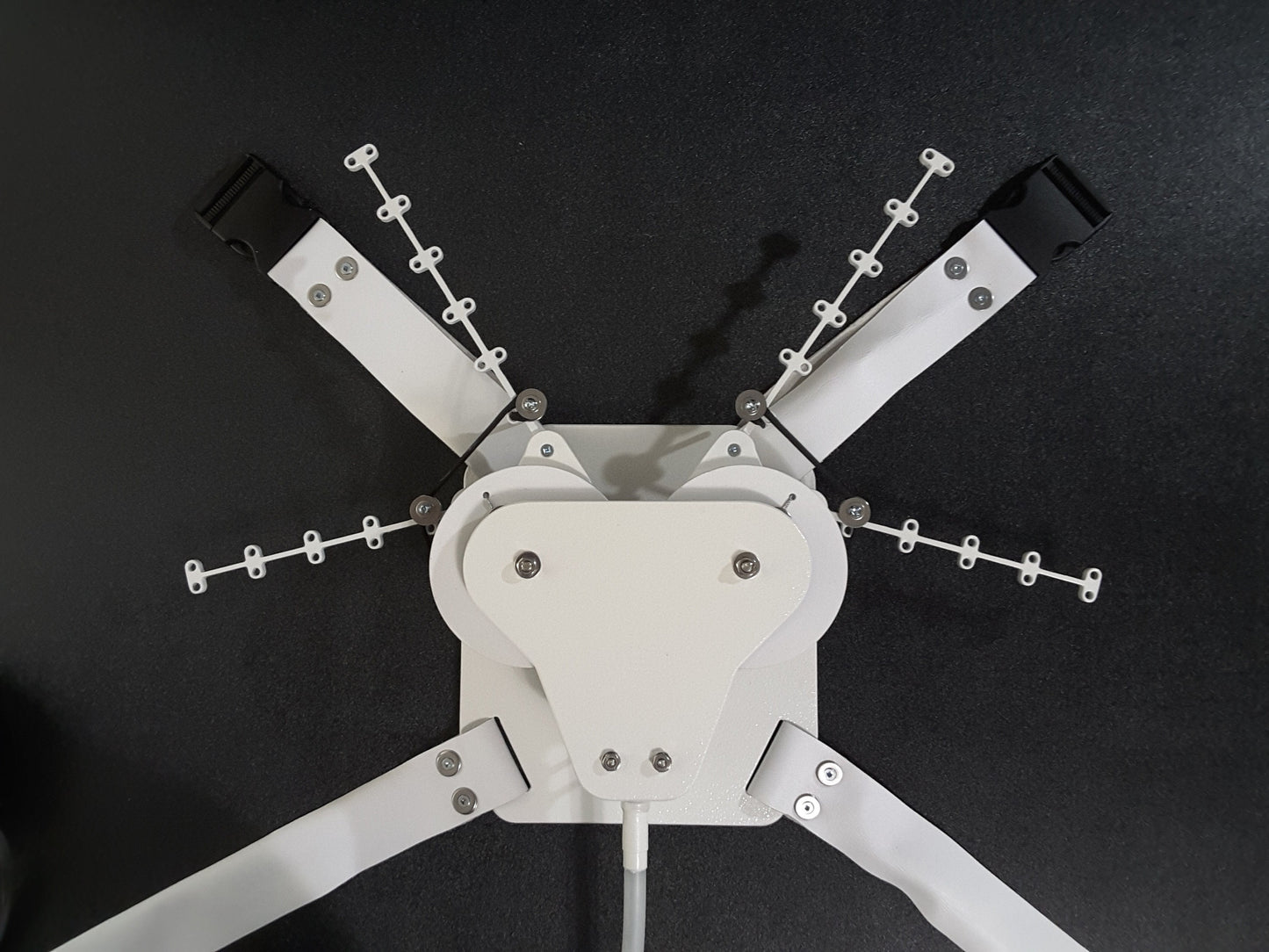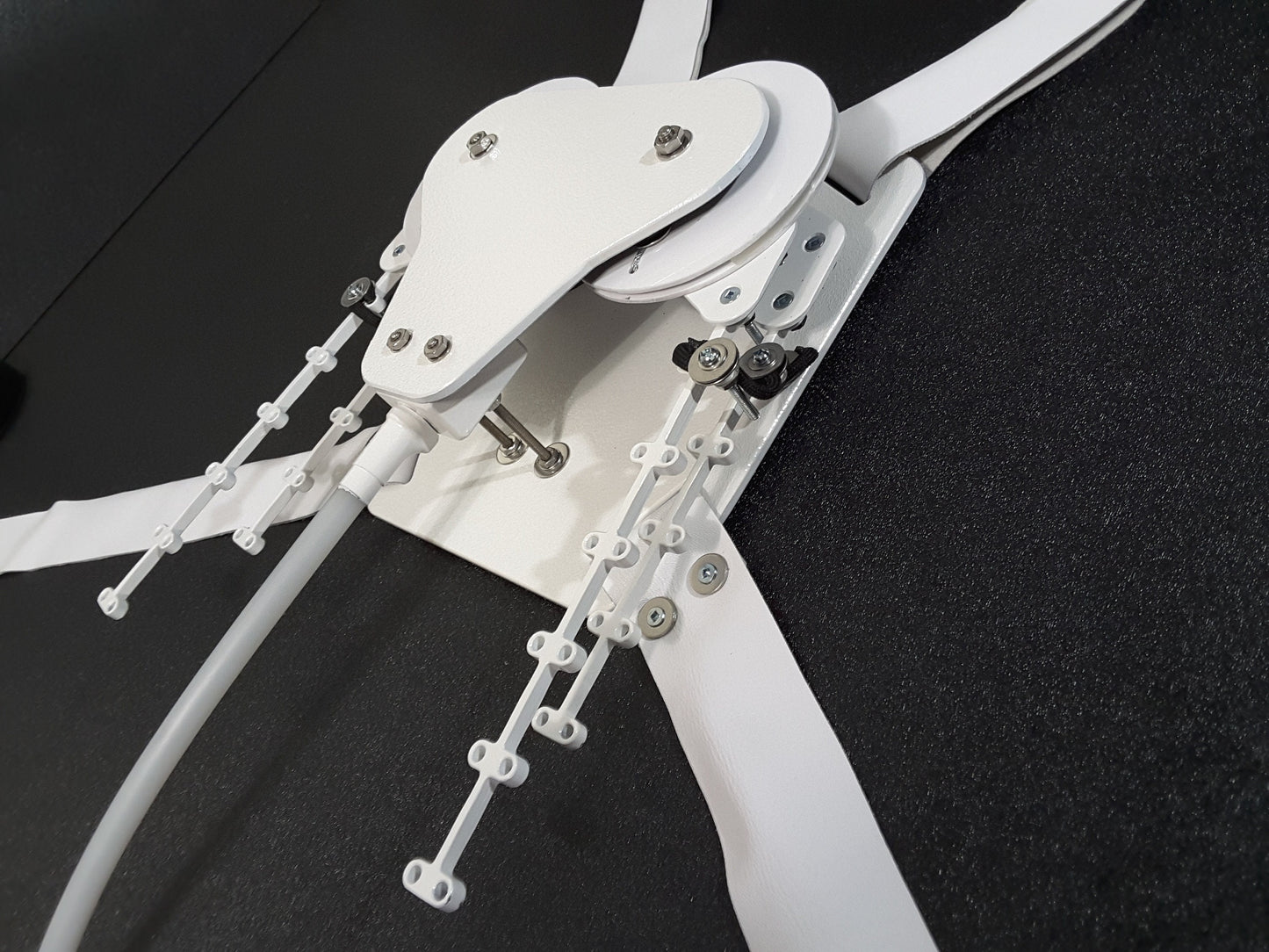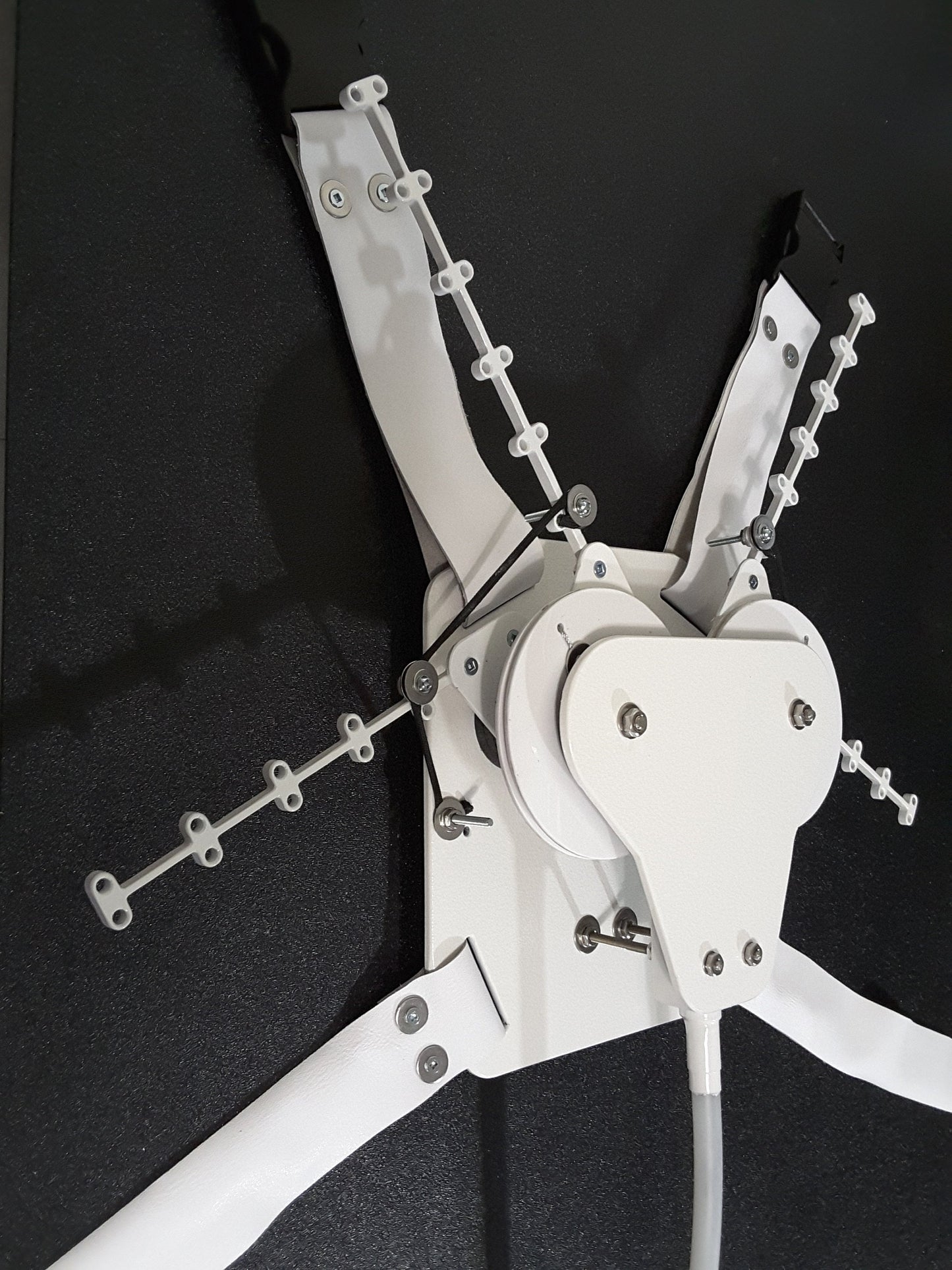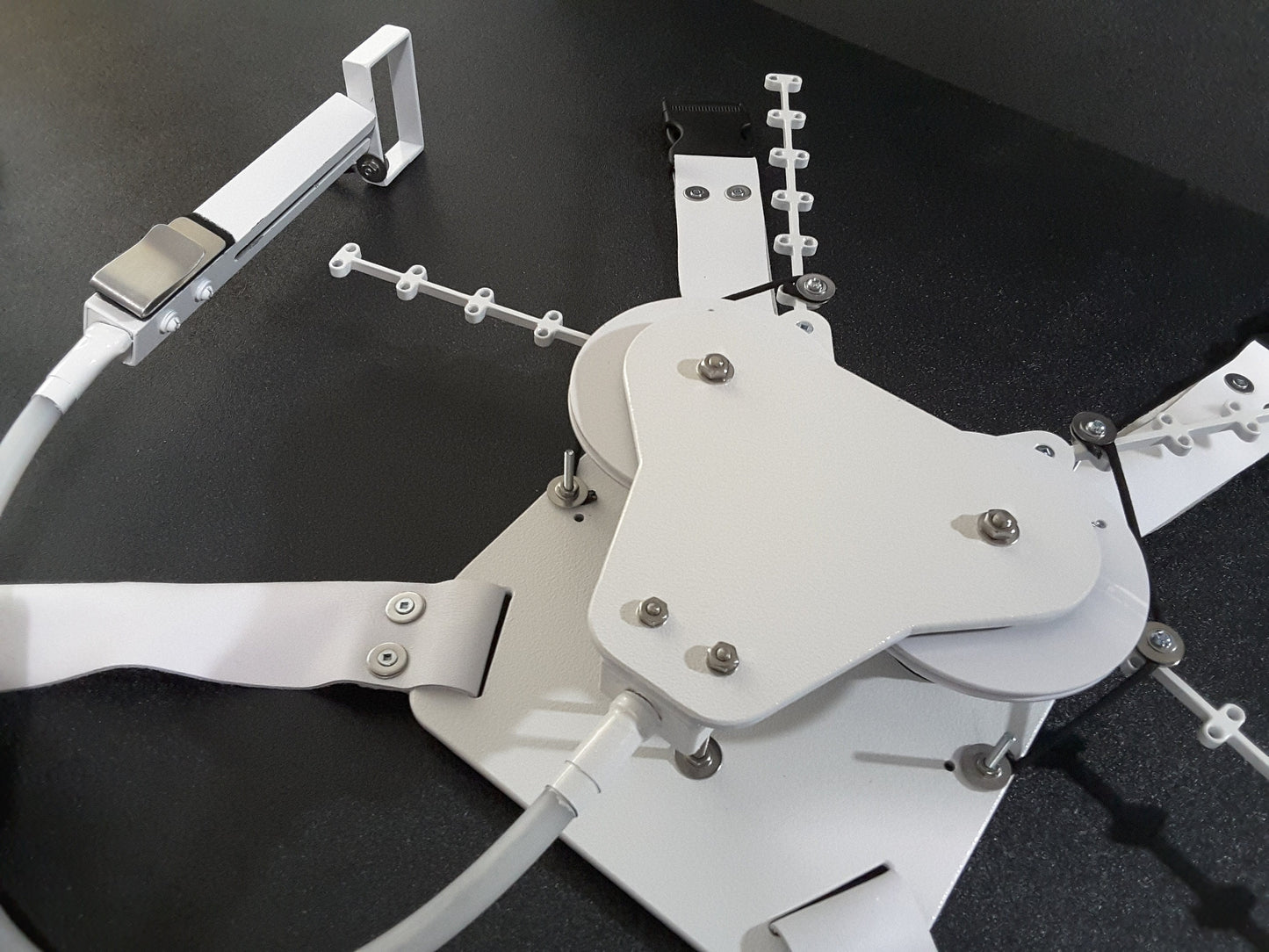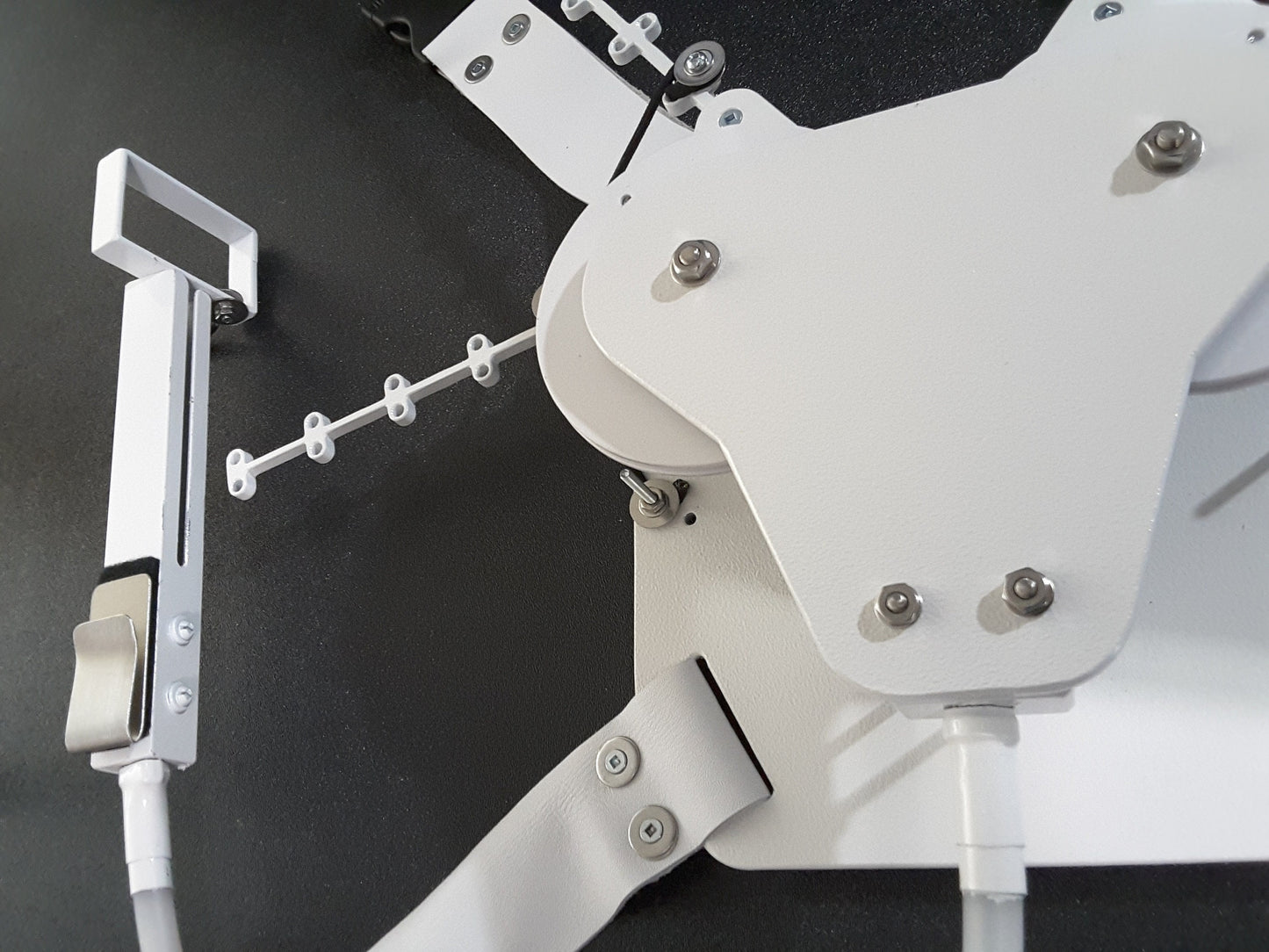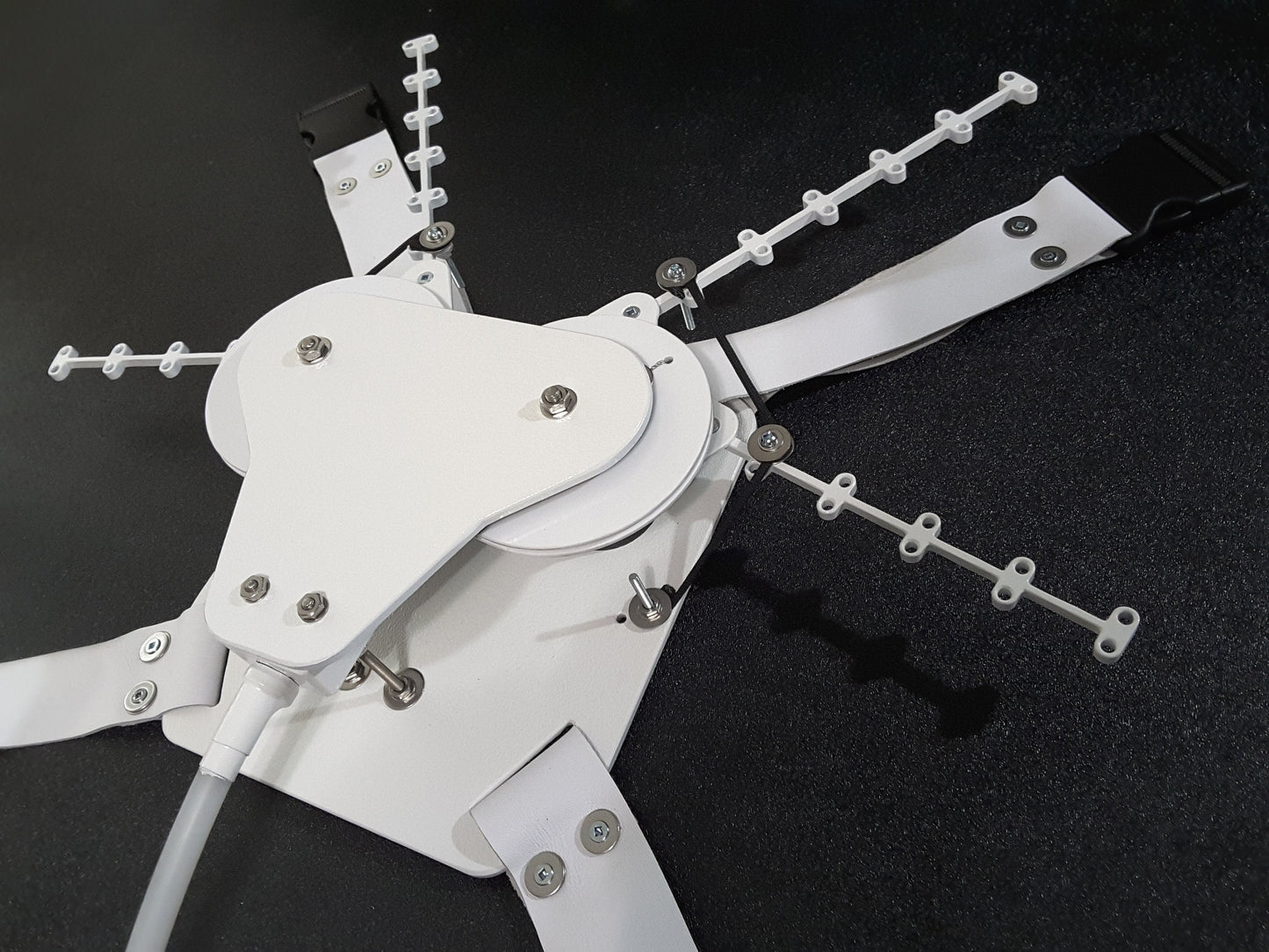 Easy to use and modify. Well worth it.