Industrial Metal Wrist Guards
Sale price
$61.95 USD
Regular price
Unit price
per
In stock (15 units), ready to be shipped
Description
Metal Wrist Guards SOLD AS A PAIR, left and right included by default. Featuring a sleek organic style, these lightweight armor wrist guards bend slightly to fit varying wrist sizes. 11 different Styles. Wrist guard style 2 and 4 can be worn with a watch.
Should roughly match your shirt size. But to be safe, add a note with your wrist circumference and forearm circumference when placing the order and we will match a size to your measurements. When in doubt, get the larger size.
Custom cut-outs available at no extra charge as long as they are relatively simple. Contact us for details.
NOTE: This page is ONLY for the standard wrist guard shell. They DO NOT come with the flat panel lighting shown in 6, 7 and 10. Pictures without lighting were unavailable for those styles. To request the lighting as shown or in other combinations contact us and we'll set up a custom listing.
Build time 1 week. Ships worldwide in a week or two.

Contact us for rush orders and express DHL shipping options.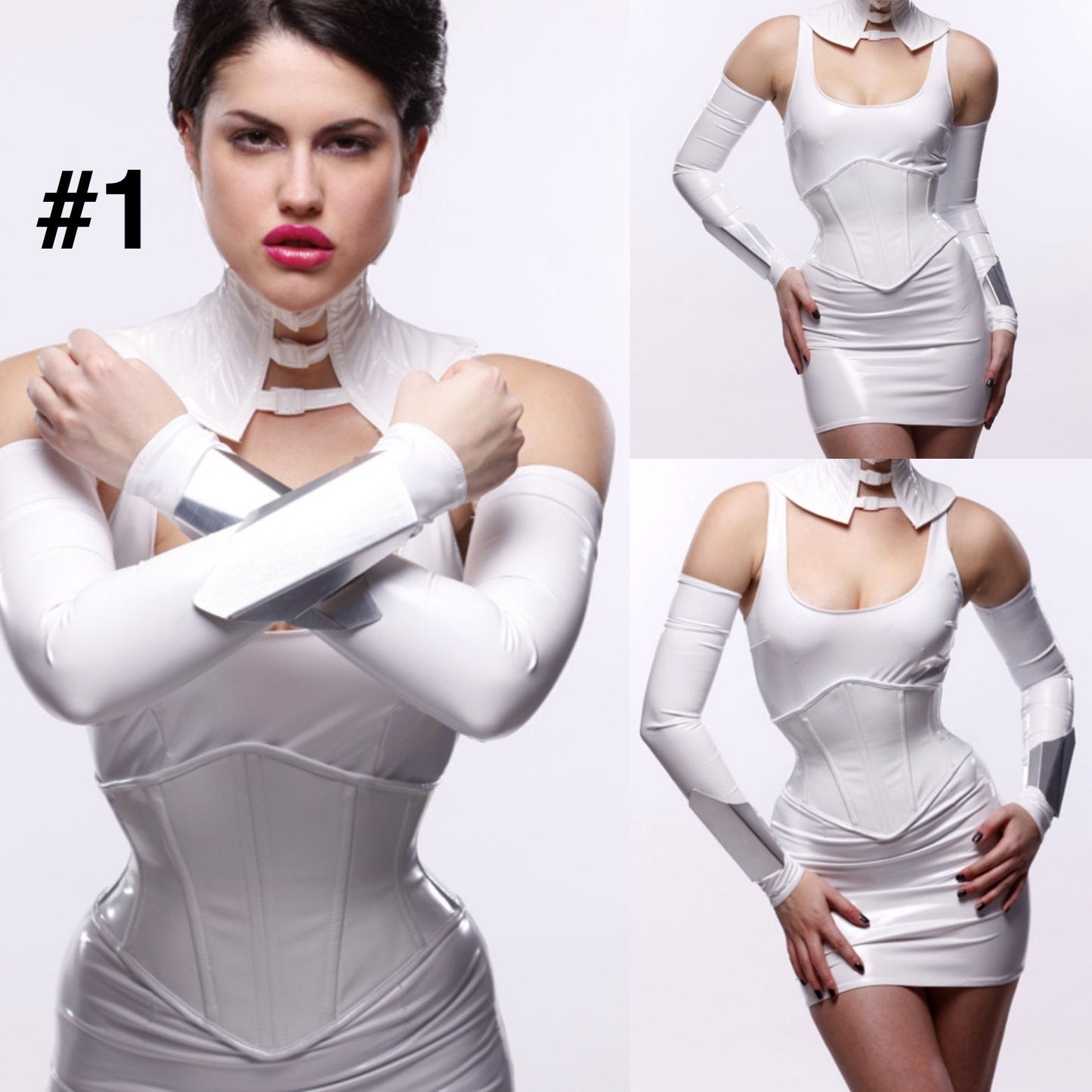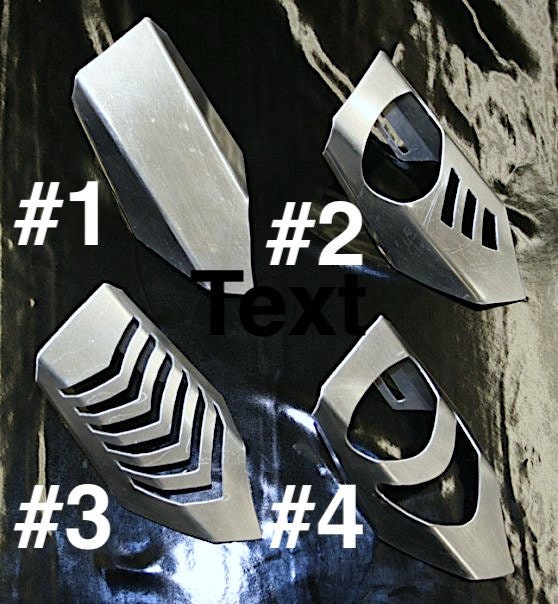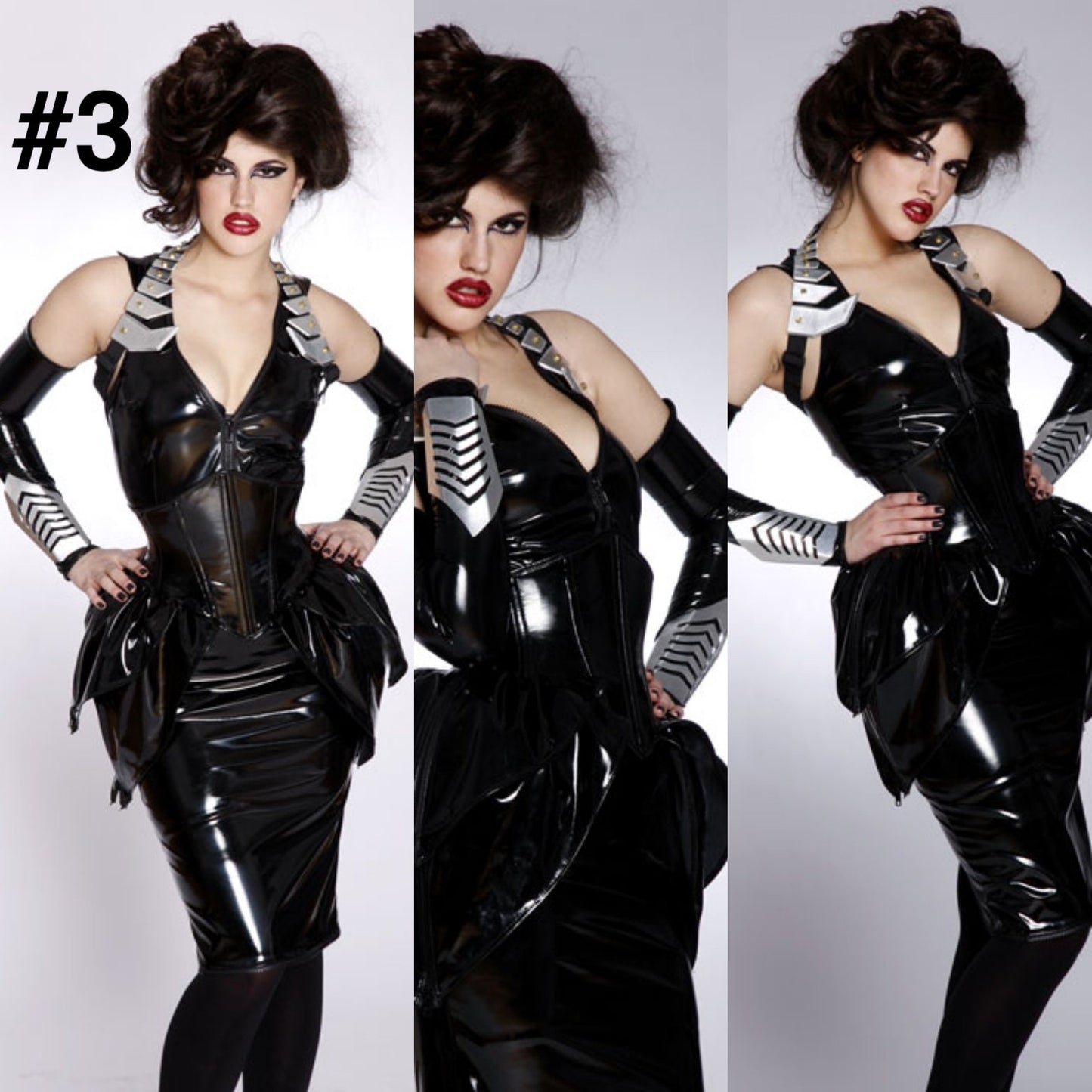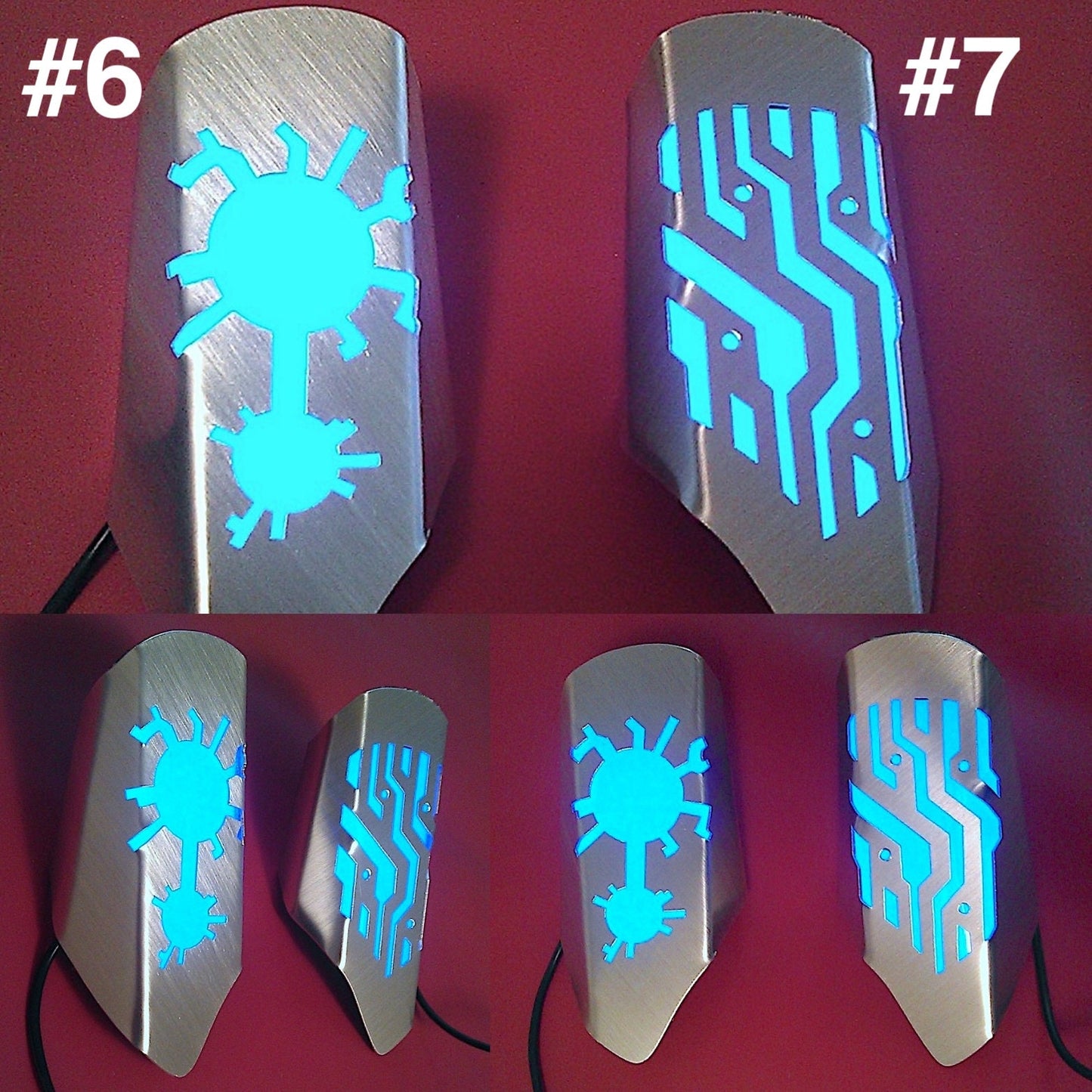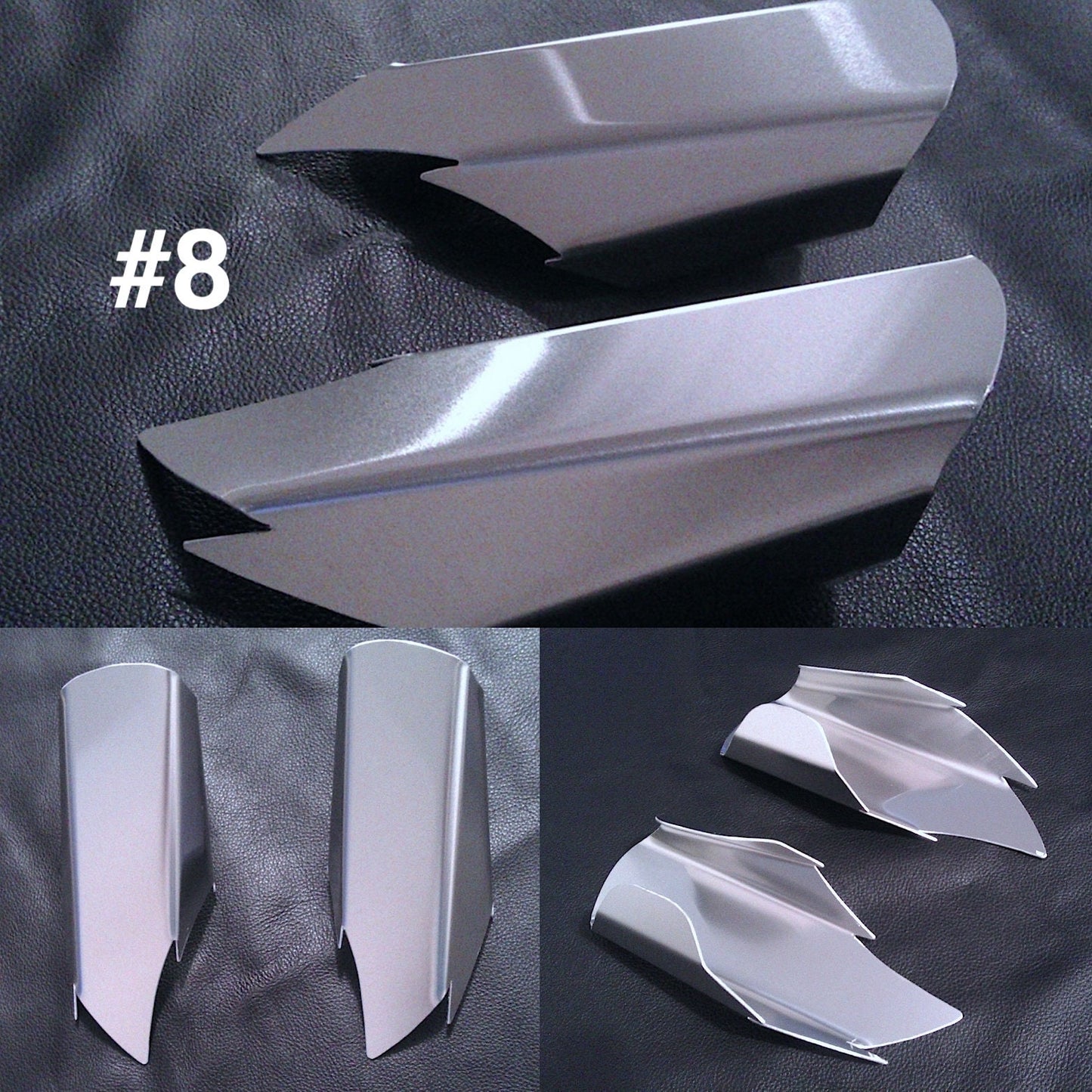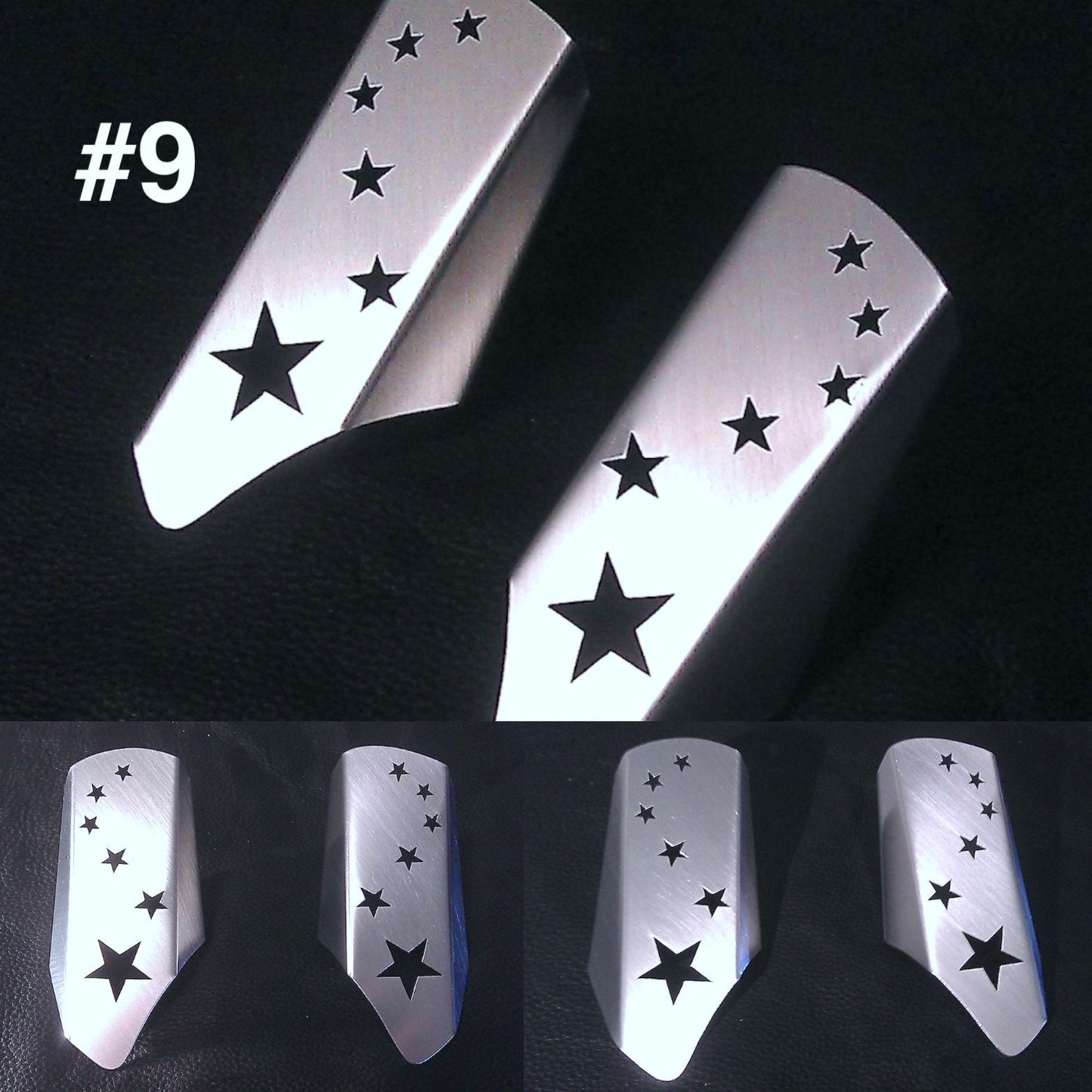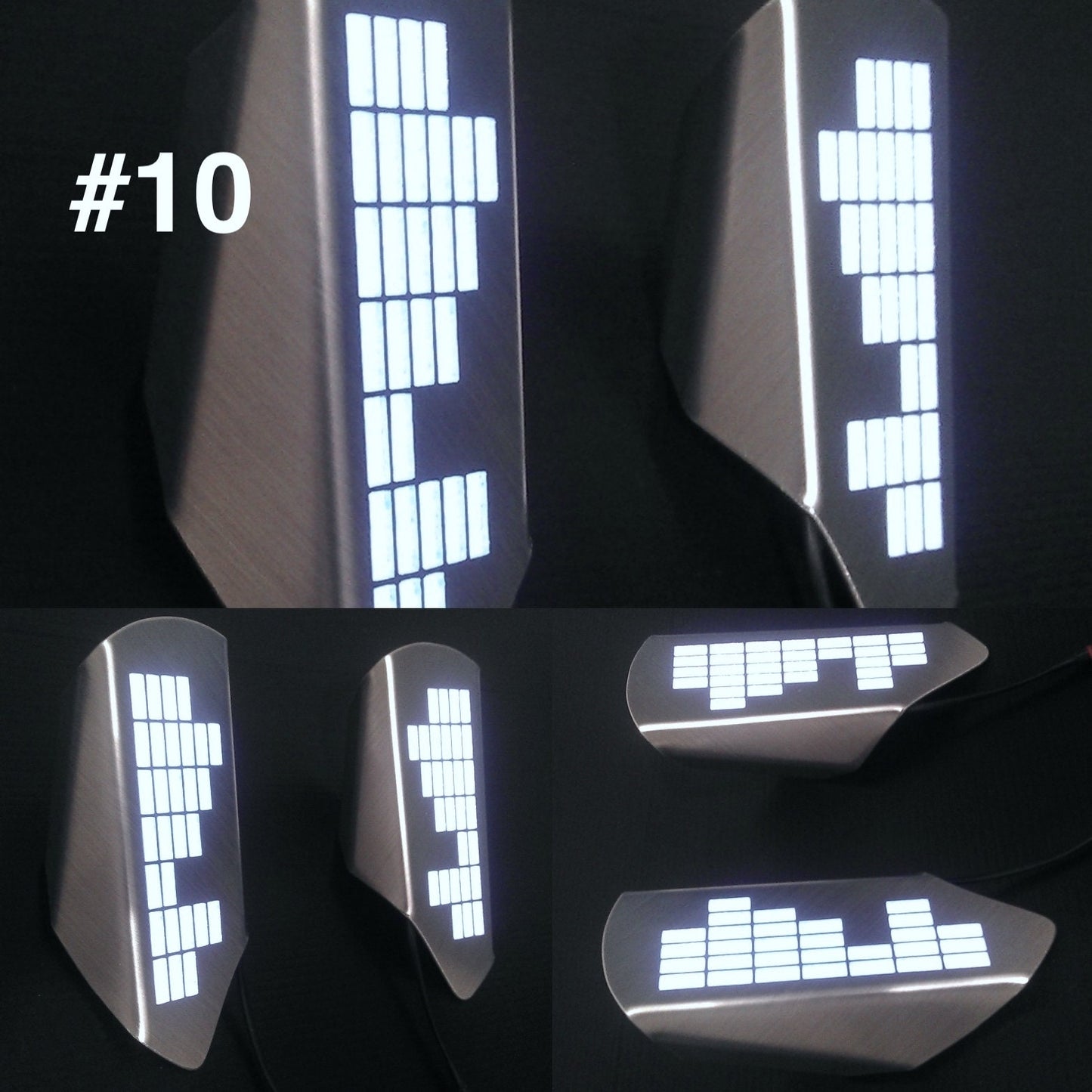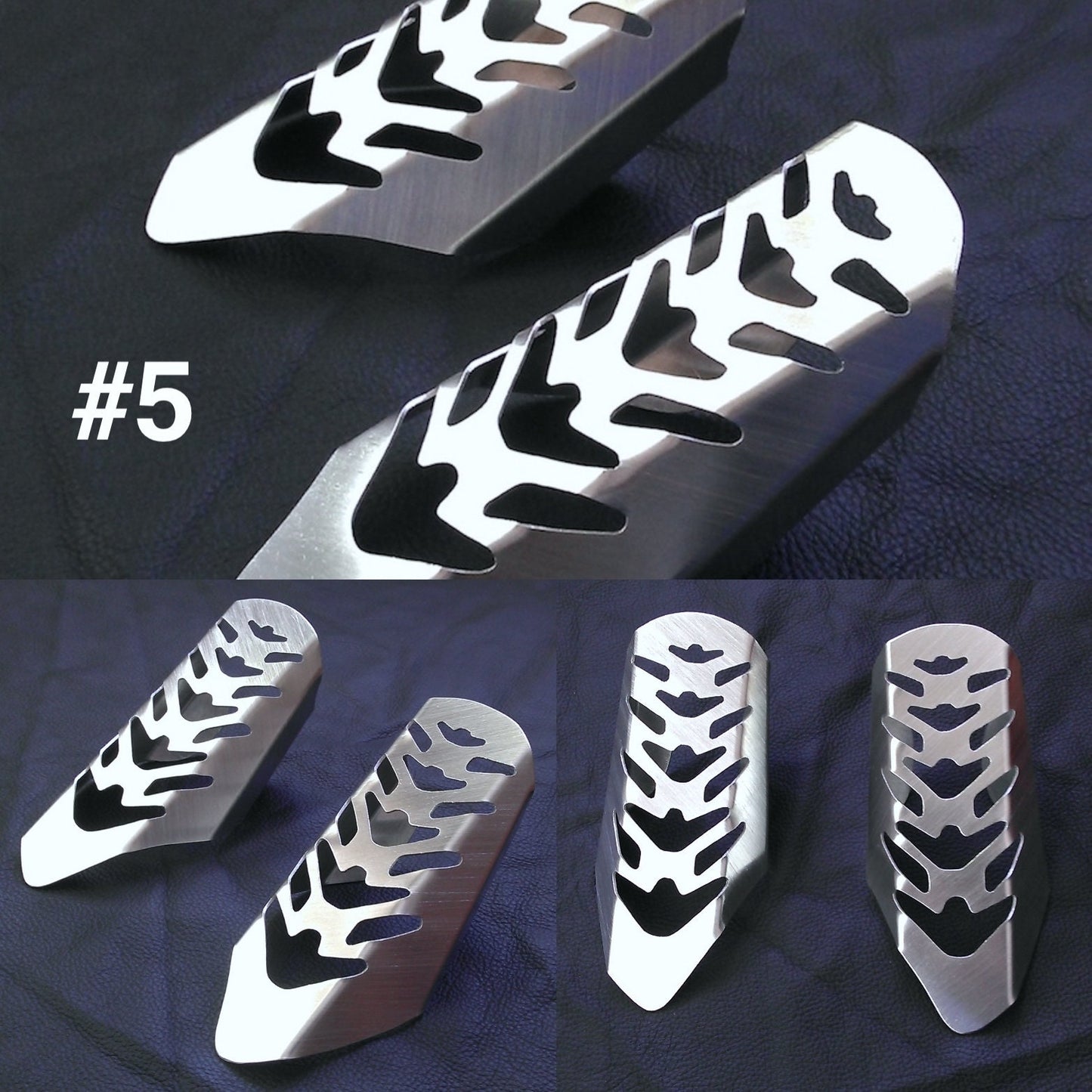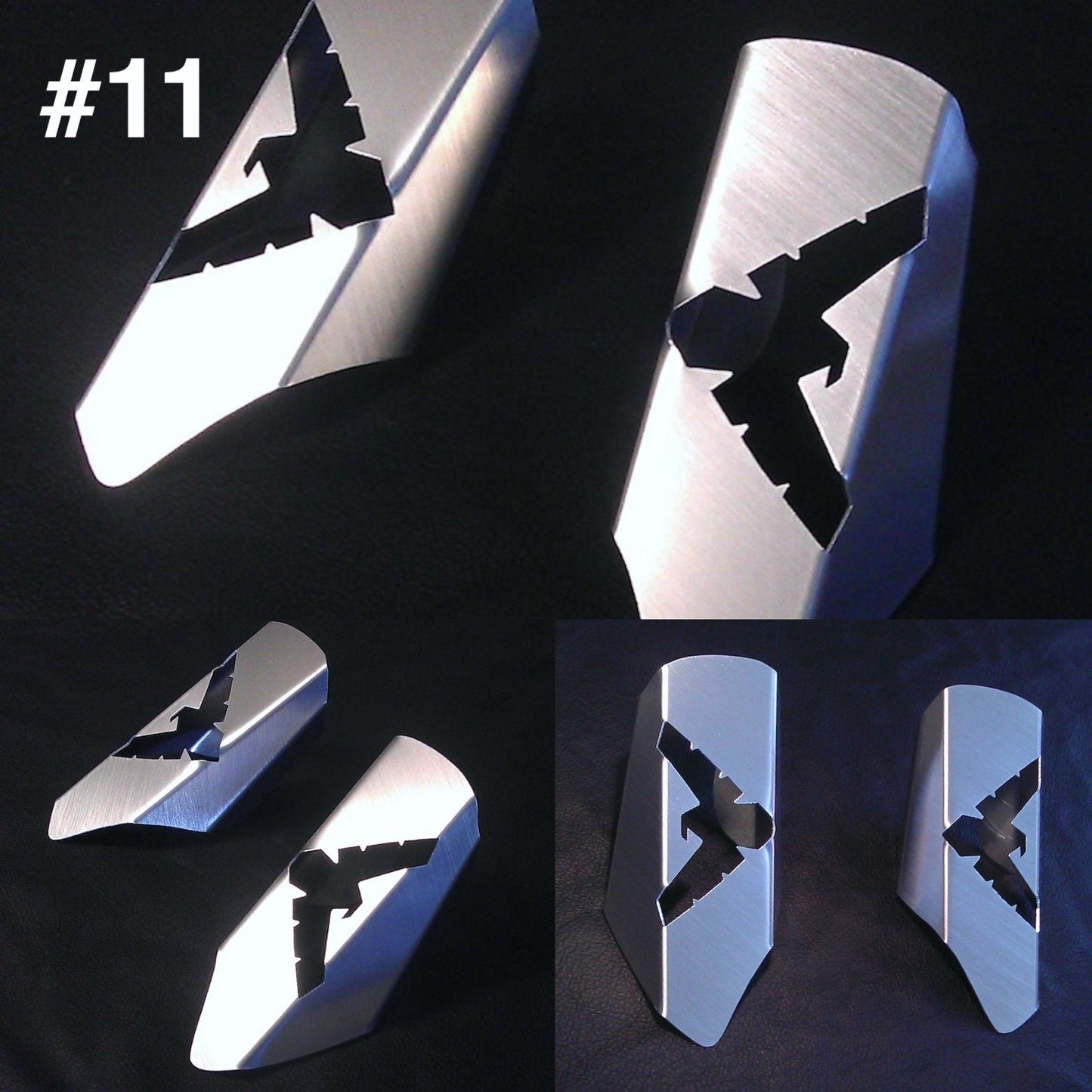 A little tight, but well worth it. May buy a few more for film purposes.
Love these cuffs, very sci-fi and the star punch outs are so cute ✨ I have skinny arms and these are a little big on me but the velcro straps keep them in place
Quick delivery and they're pretty cool. I'm wondering how we could make bullet proof ones? Hmmmm lol