Industrial Metal Wrist Guards - With Flat Panel Lights
Regular price
$174.95 USD
Sale price
$174.95 USD
Regular price
Unit price
per
Description
Industrial metal wrist guard armor with futuristic blue flat panel lights! Featuring a sleek organic style. Available in X-large, Large, Medium, Small and X-Small. The wrist guards have a slight amount of flexibility that allows for adjustment. Sold as a pair.  Includes velcro wrist strap.
For sizing, measure your forearm circumference at maximum where it is largest, and while flexing. This shows the most variation in arm size and is the best way to get an accurate arm measurement for the wrist gaurd. If you're planning on wearing the wrist guard over an outfit, measure your forearm while wearing it. When in doubt, get a size larger.
X-Small - Max forearm circumference of 10"
Small - Max forearm circumference of 10-3/4"
Medium - Max forearm circumference of 11-1/2"
Large - Max forearm circumference of 12-3/4
X-Large - Max forearm circumference of 13-3/4"
Includes pocket sized USB rechargeable battery pack. (Not shown) Roughly the size of a deck of cards.
Size menu choice is just a guideline. To ensure a good size leave your height as well as forearm circumference at max, and wrist circumference at minimum, in a note with your order.
Build time is 1 week. Ships worldwide in a a week or two.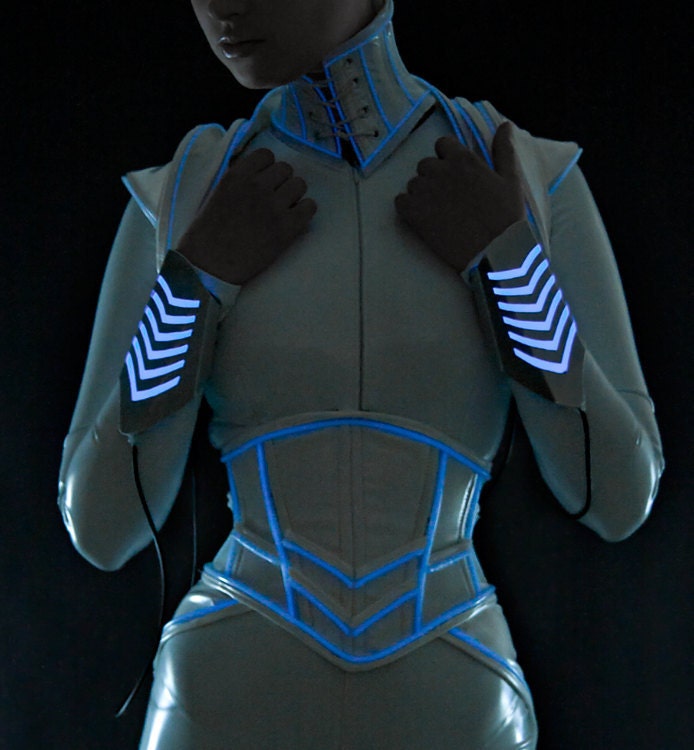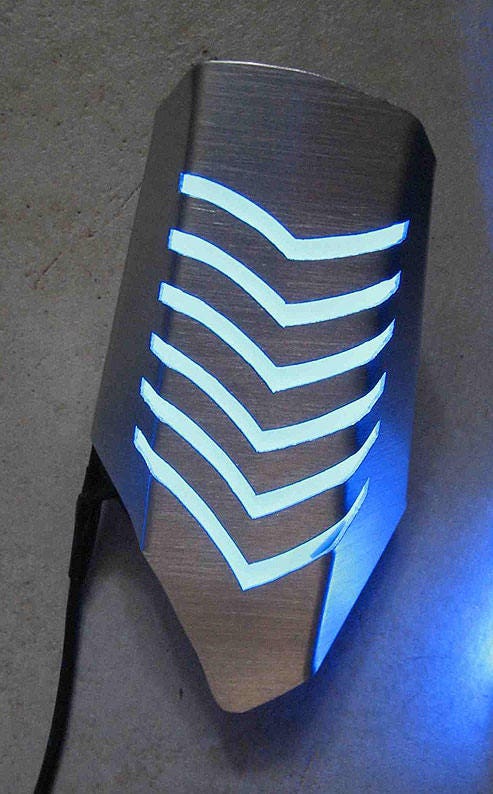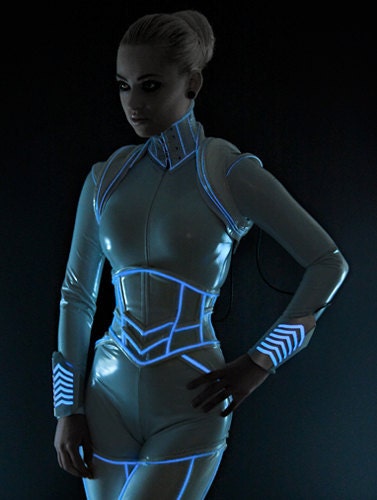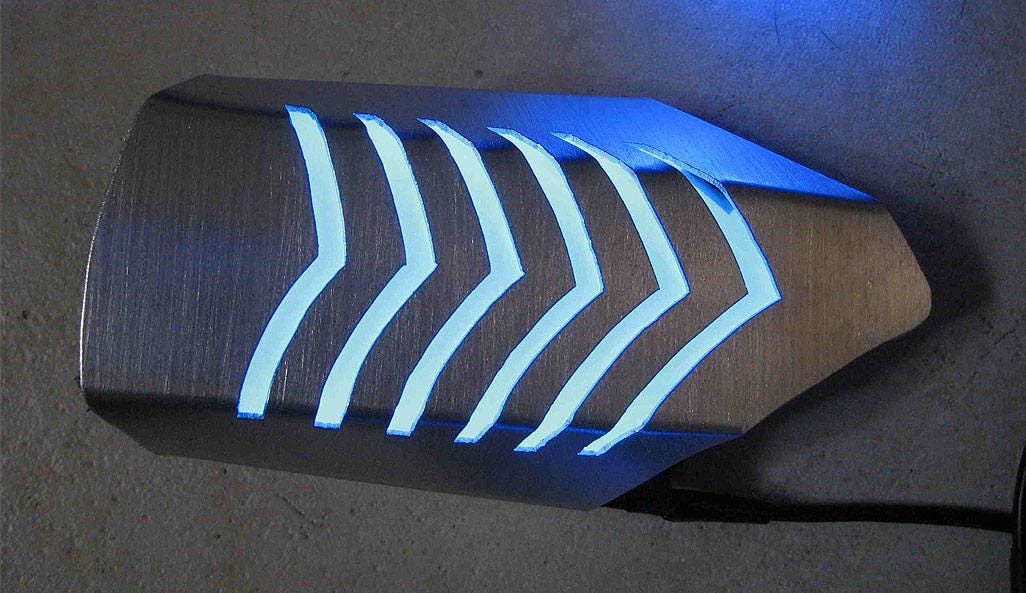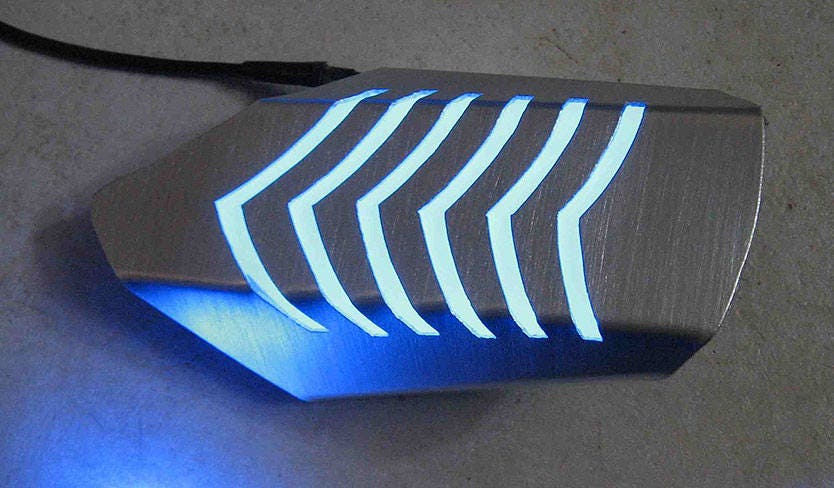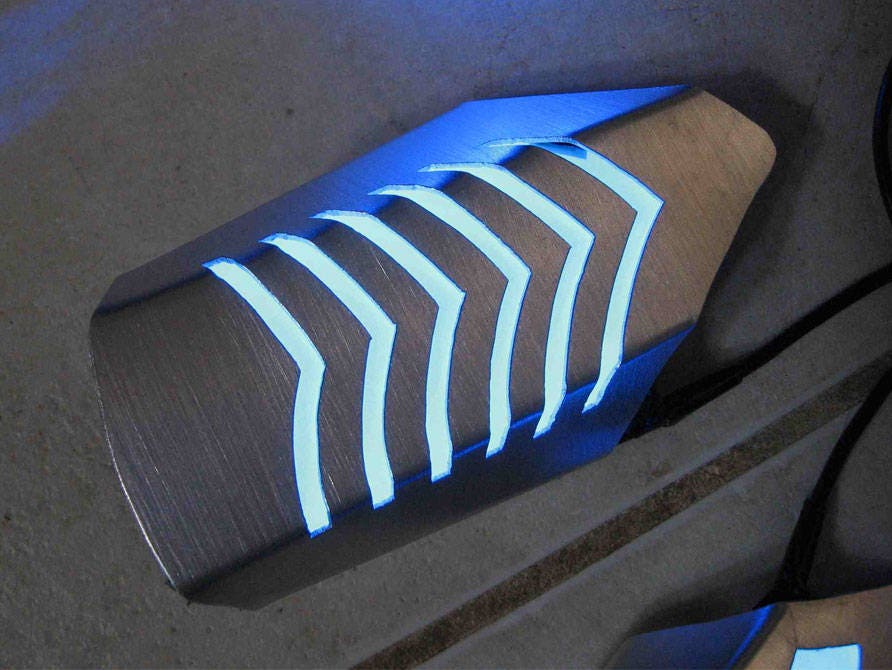 Works wonderfully,
Works wonderfully, seller is pleasure to work with, and the ability to change brightness is awesome. Looking forward to buying from again!
Great
Great craftsmanship! Super cool costume accessory!
Amazing love
Amazing love them they are light, and look amazing though a little tight on my wrists, should've gotten a medium.
These look amazing
These look amazing in person. The light is really bright, they're very comfortable to wear, and the velcro on the battery back makes it easy to attach to a costume. Excellent work!