Pull Cord Mechanical Wings
Regular price
$451.95 USD
Sale price
$451.95 USD
Regular price
Unit price
per
In stock (11 units), ready to be shipped
Description
Bionic Concepts - Backpack style pull-cord activated mechanical wings with polished aluminum blades! To open the wings simply hold the handle, pull the cord and latch it in place to lock the wings open. Then pull again and the wings close! Lightweight and easy to use. 
Weight: 8.5 lbs
Wingspan open: 49 inches
Wingspan closed: 13 inches
Wing blade color is bright polished silver.  
Build time 1-2 weeks. Ships worldwide in a week or two. 
Contact us for rush orders and express DHL shipping options.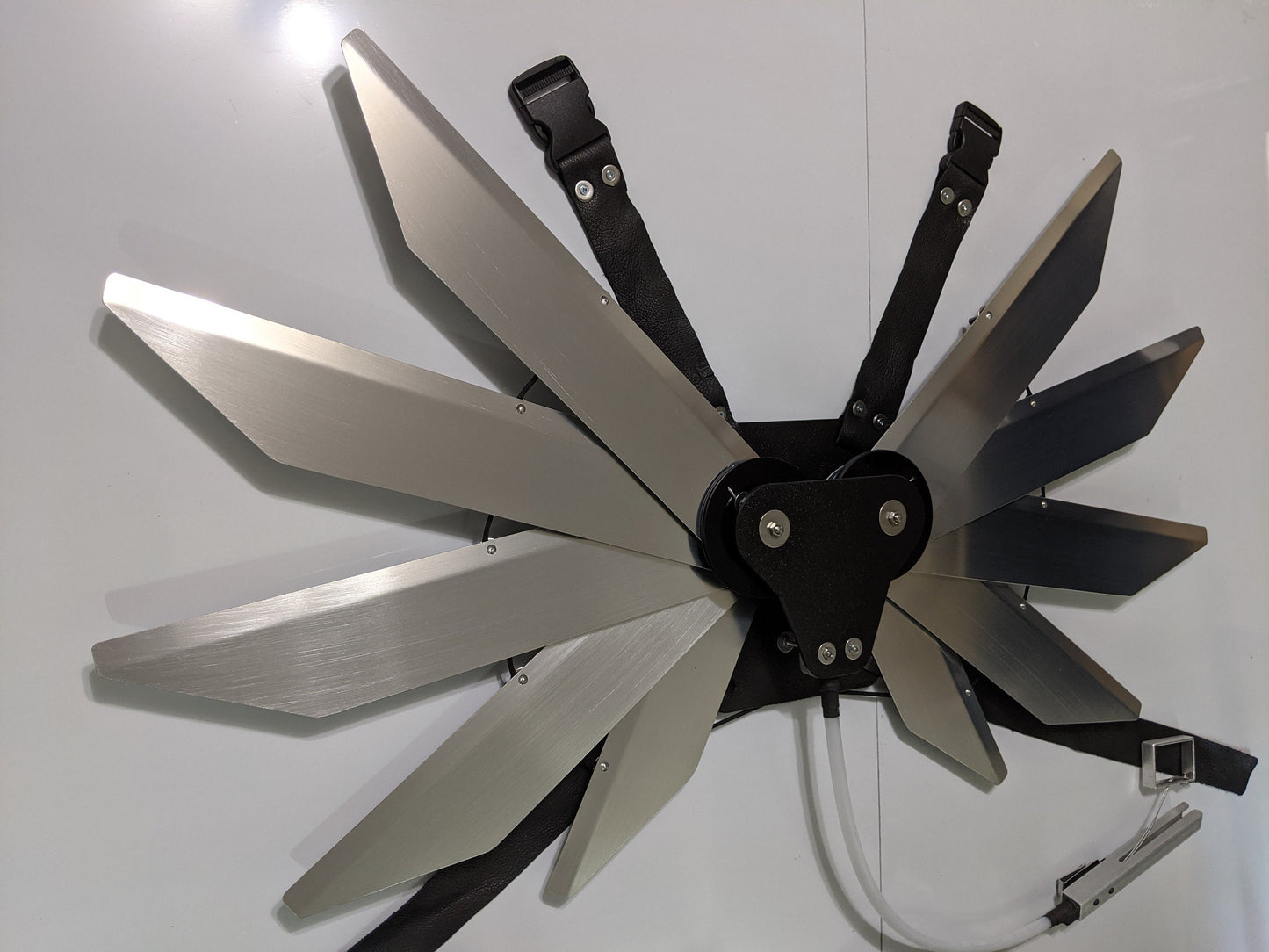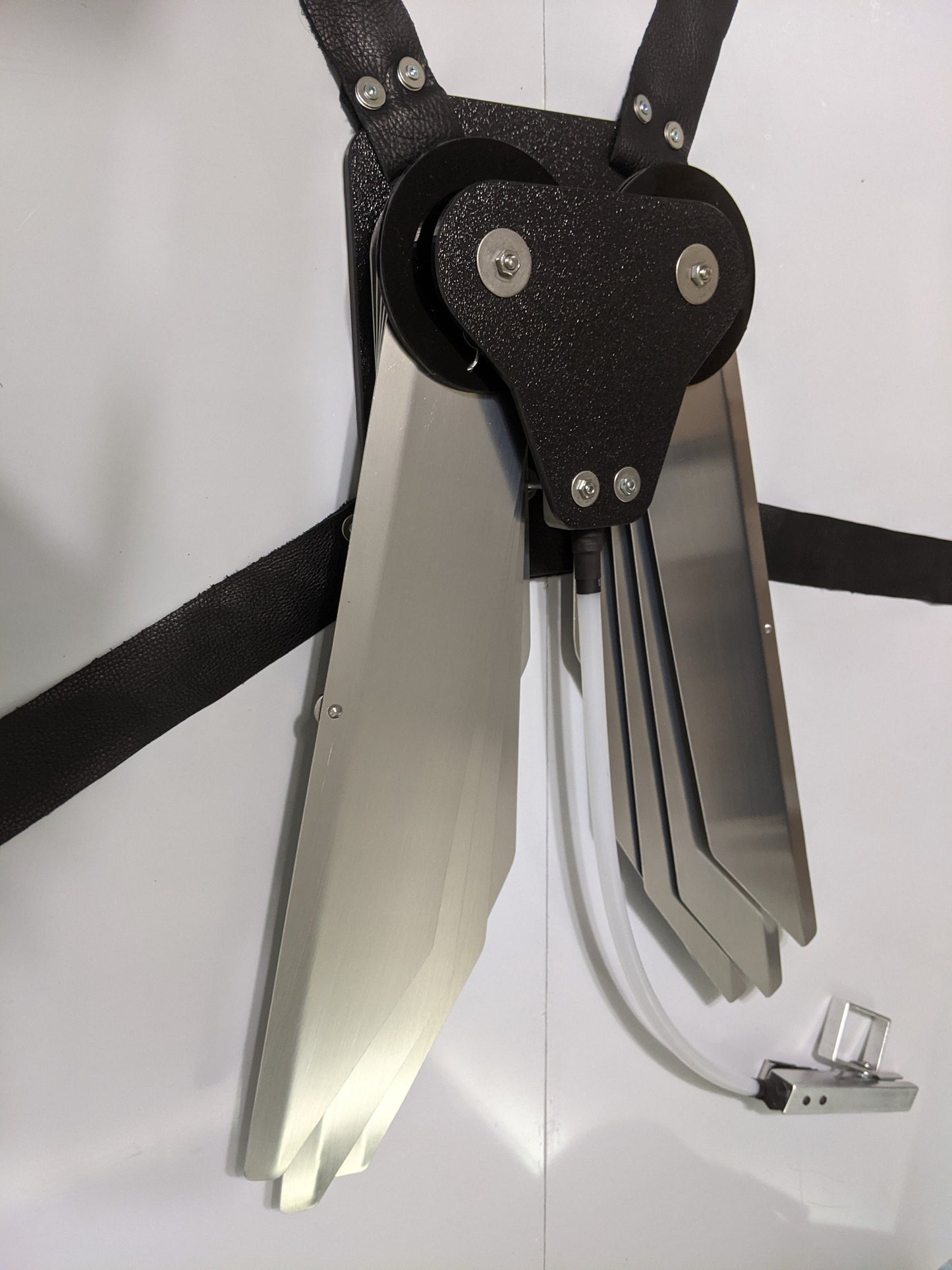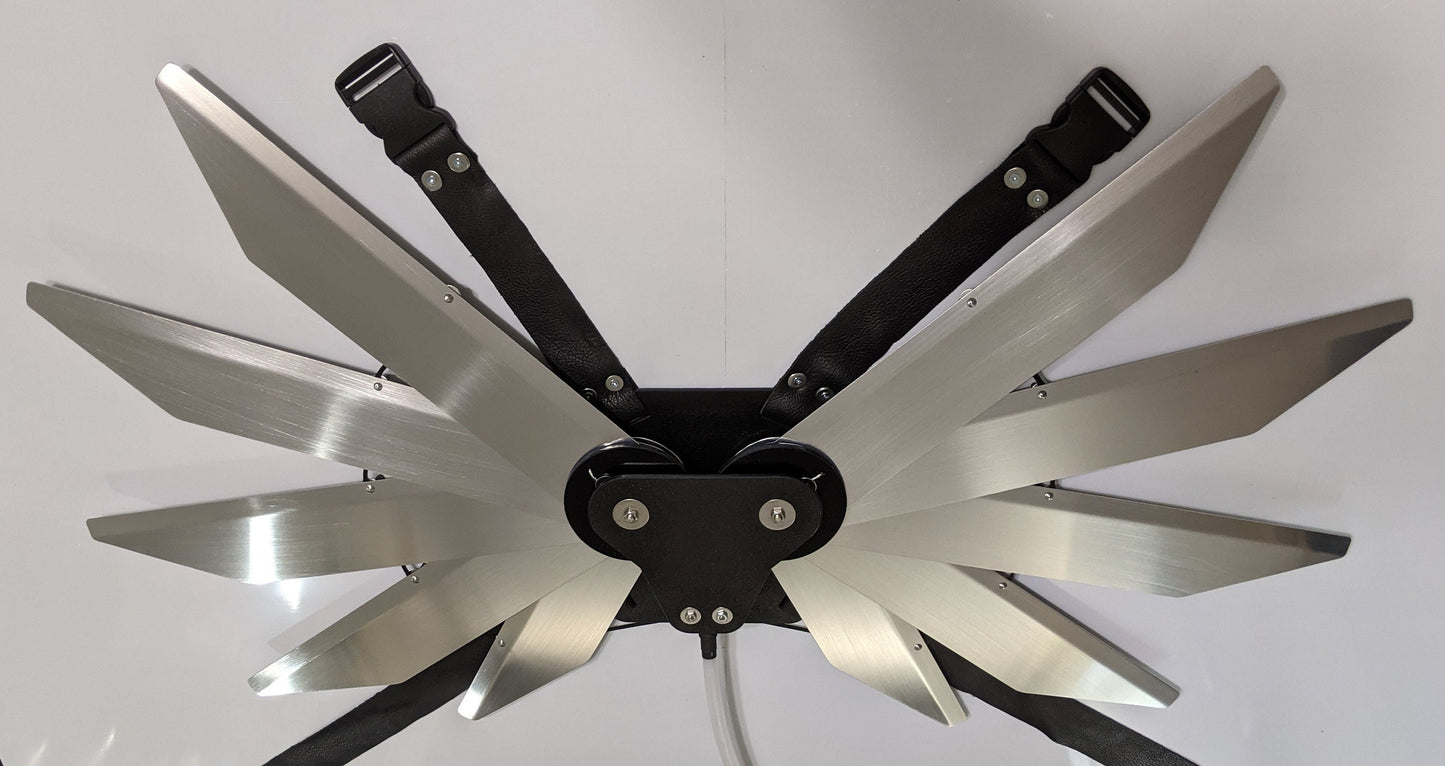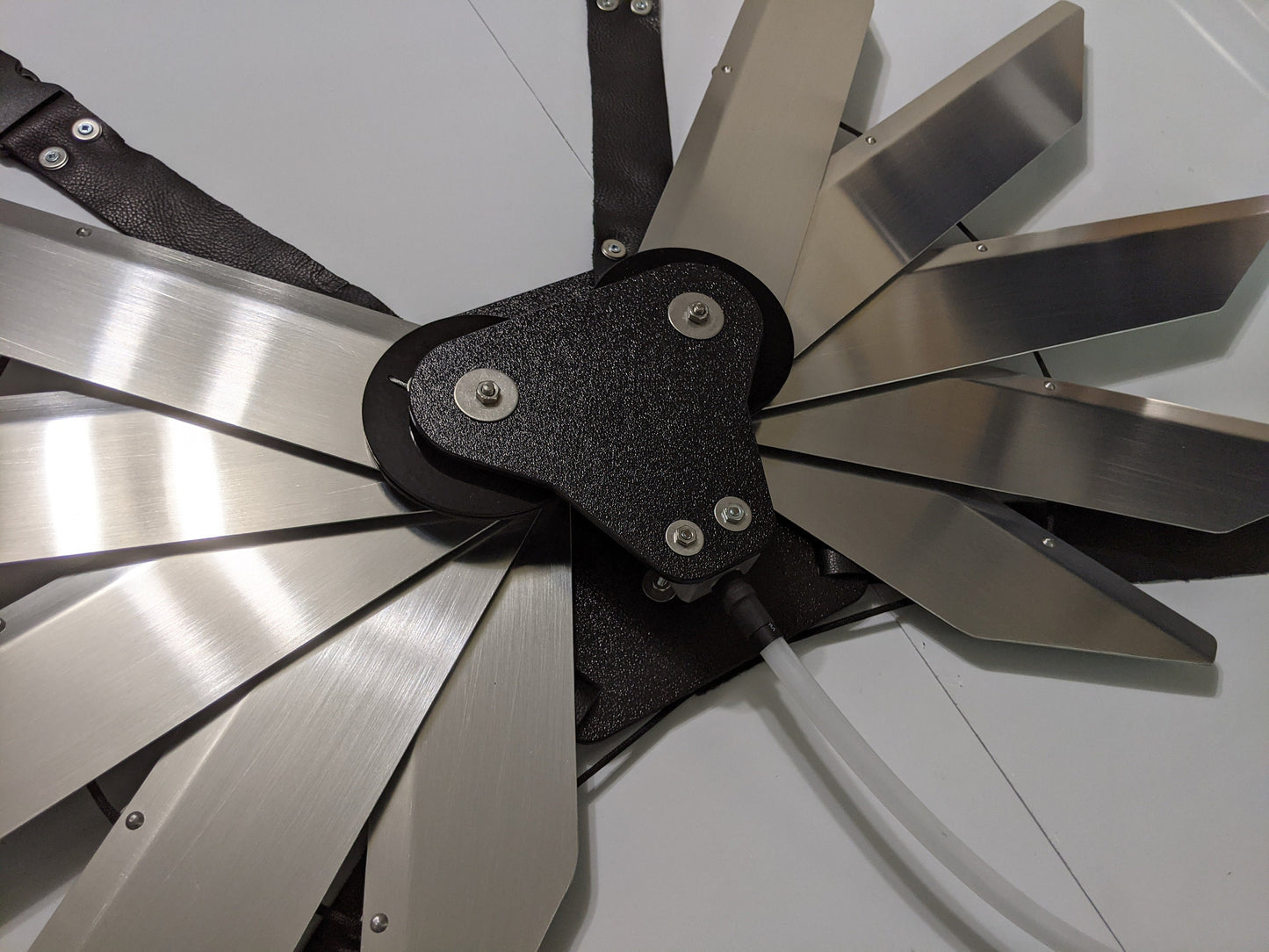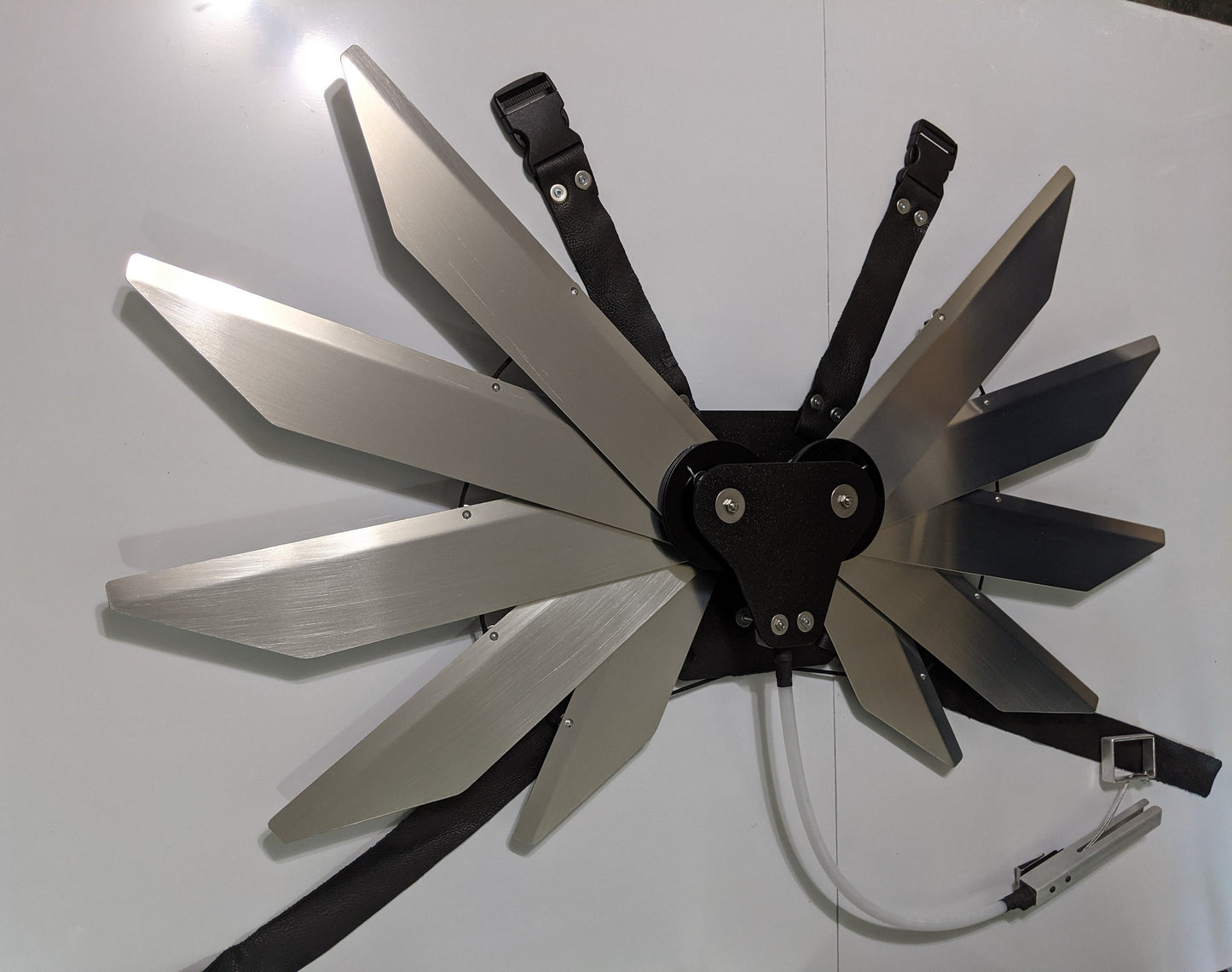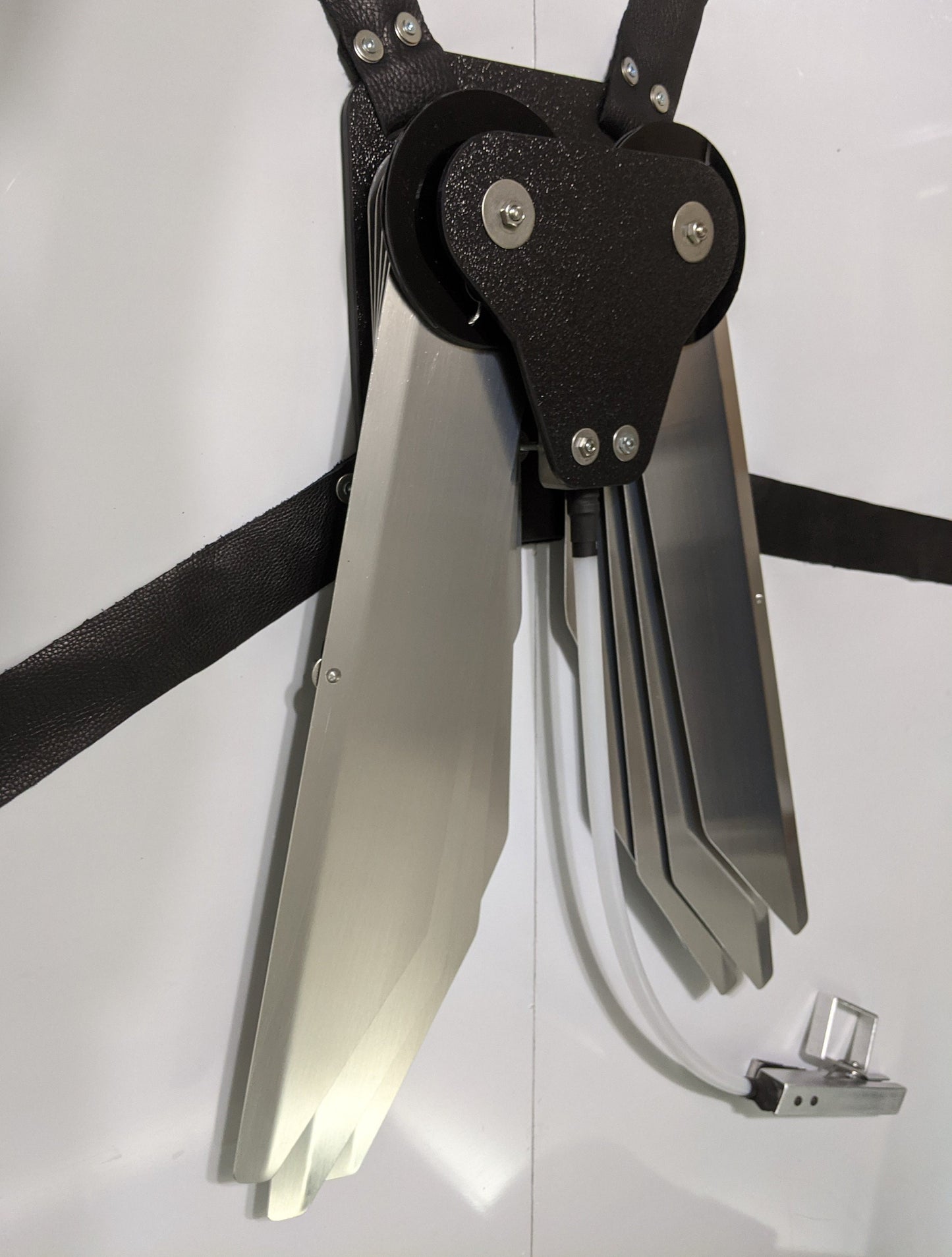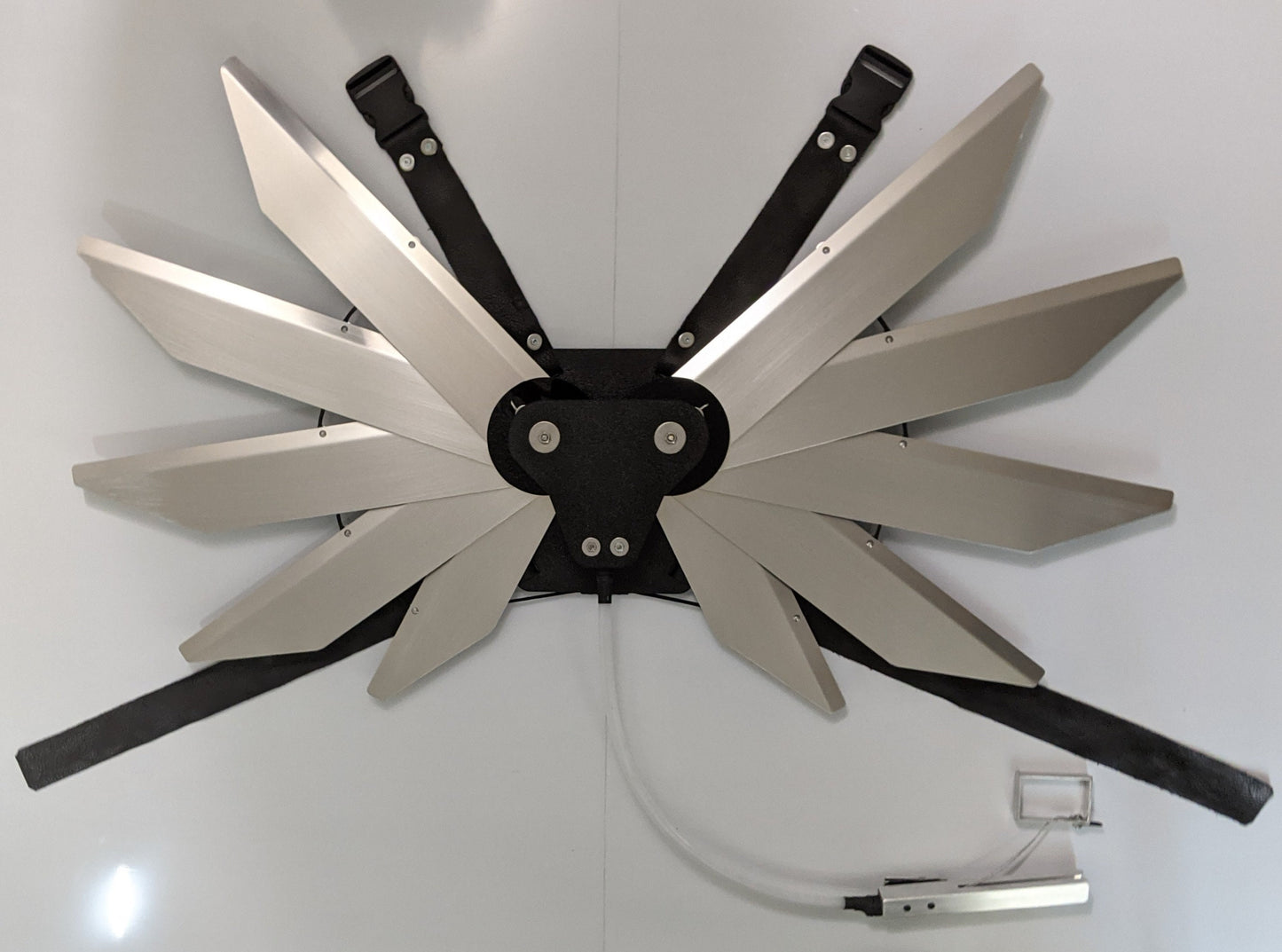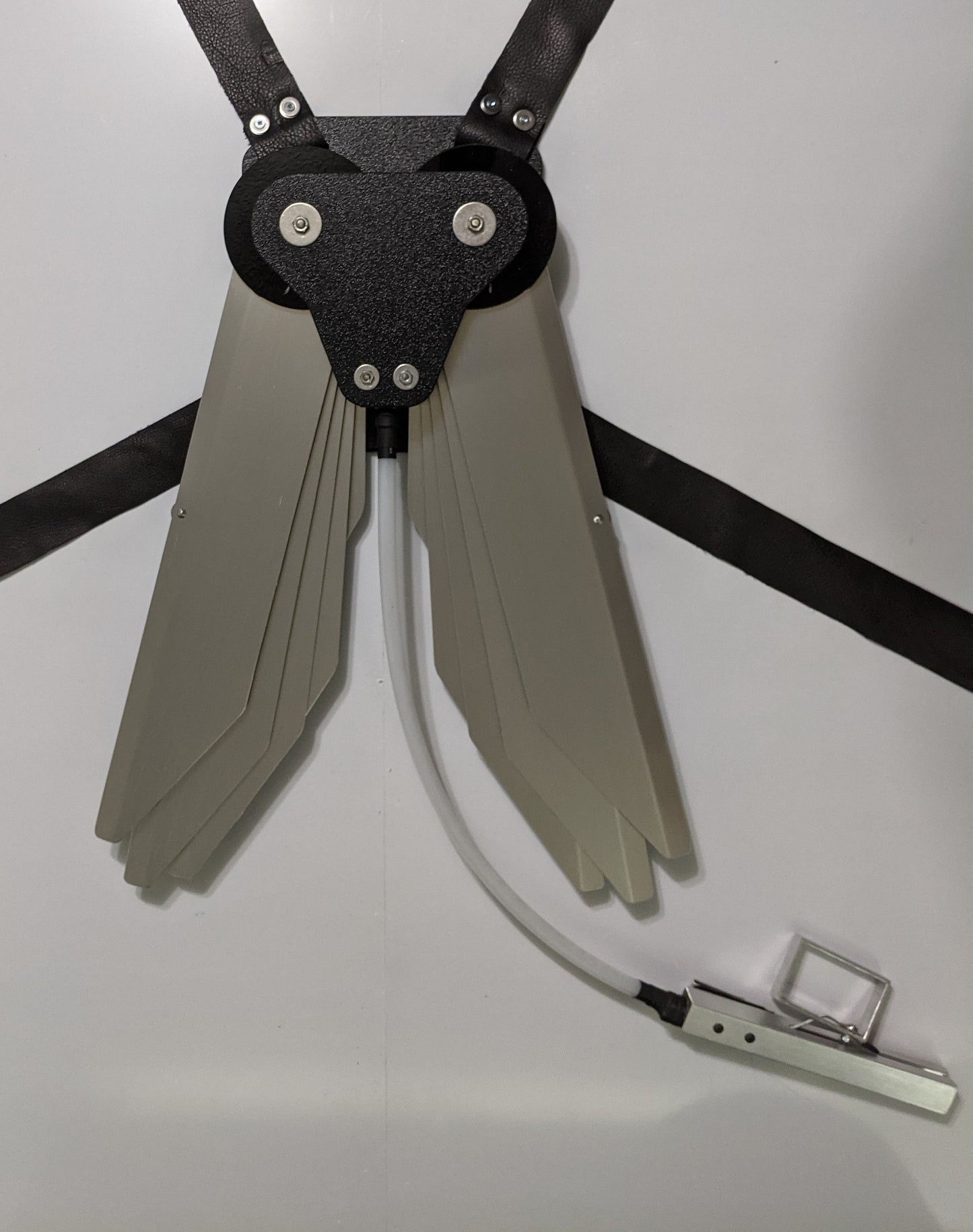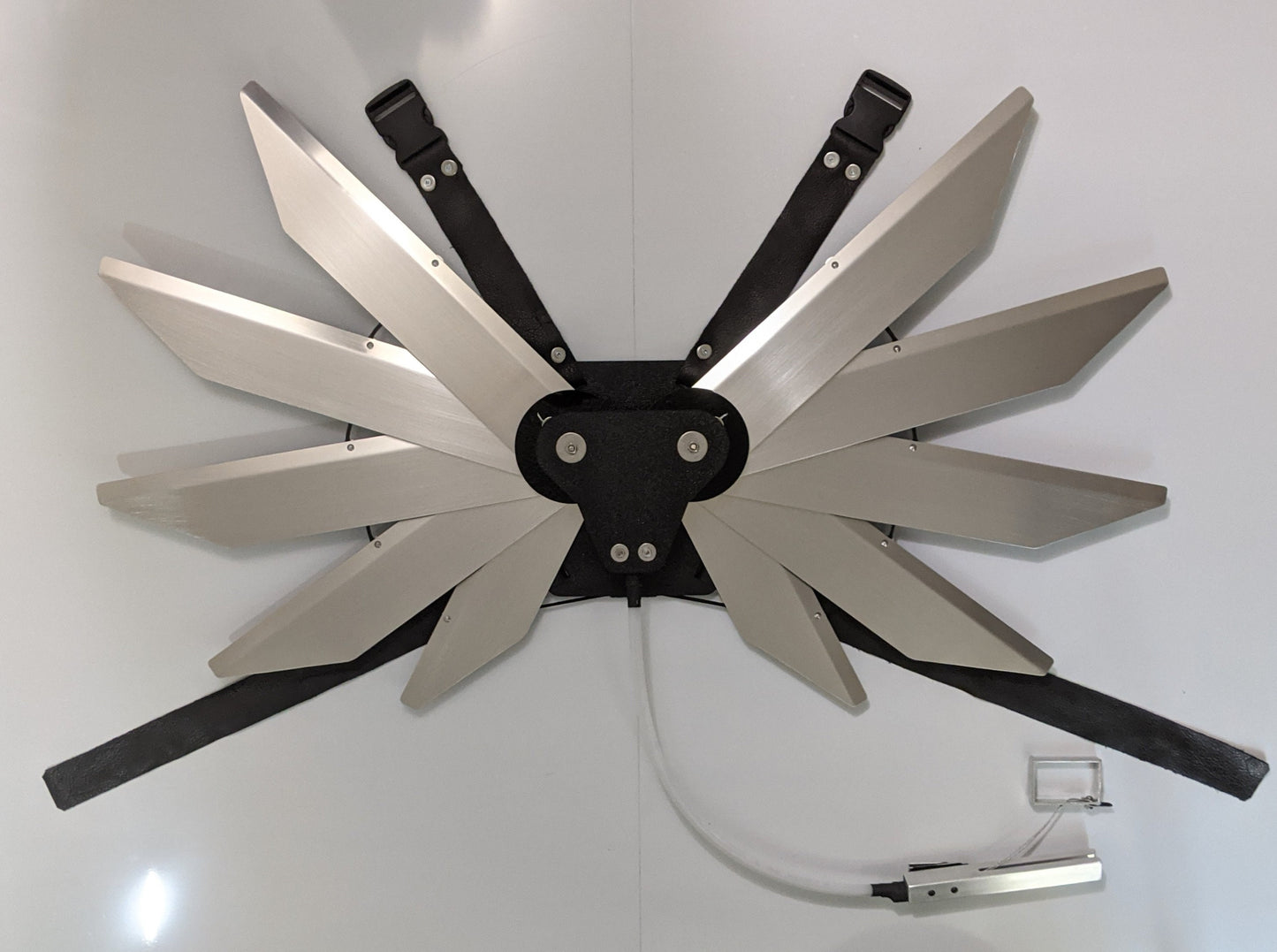 The wings are awesome!!!Totally worth it!!!! It works better than imagined....easy too... well reccommended
Super fast shipping! This got here just in time for an event on Saturday! Looks and works wonderful
Wonderful wings I intend to buy from again
Incredible craftsmanship.