Mini Metal Biomechanical Spinal Armor
Regular price
$639.95 USD
Sale price
$639.95 USD
Regular price
Unit price
per
Description
A miniature version of the popular Deluxe Biomechanical Spinal Armor with RGB lighting or standard LEDs.
RGB light effects include many rolling patterns and solid colors to choose from, operated by a hand held RF remote.
VIDEO: https://youtu.be/_0L-rGHn1OU
Also available with black finish instead of silver (not pictured), choose "RGB Black or Standard Black" for this option 
Constructed from durable 1/8 inch thick aluminum plating with snap-on buckles and adjustable leather straps. Takes 4 "N" batteries (included). Lights will stay on for about 3-5 hours. N batteries are fairly common and are usually around $2-3 a pair if you find a good place to buy them. Contact us if you would like some extra batteries included with your order.
Mini Biomechanical Spine length:
11.5"
(One size fits most)
Last picture is a size comparison between the mini and deluxe biomechanical spines (deluxe spine pictured is a size small)
Build time 1-2 weeks. Ships worldwide in a week or two.
Contact us for rush orders and express DHL shipping options.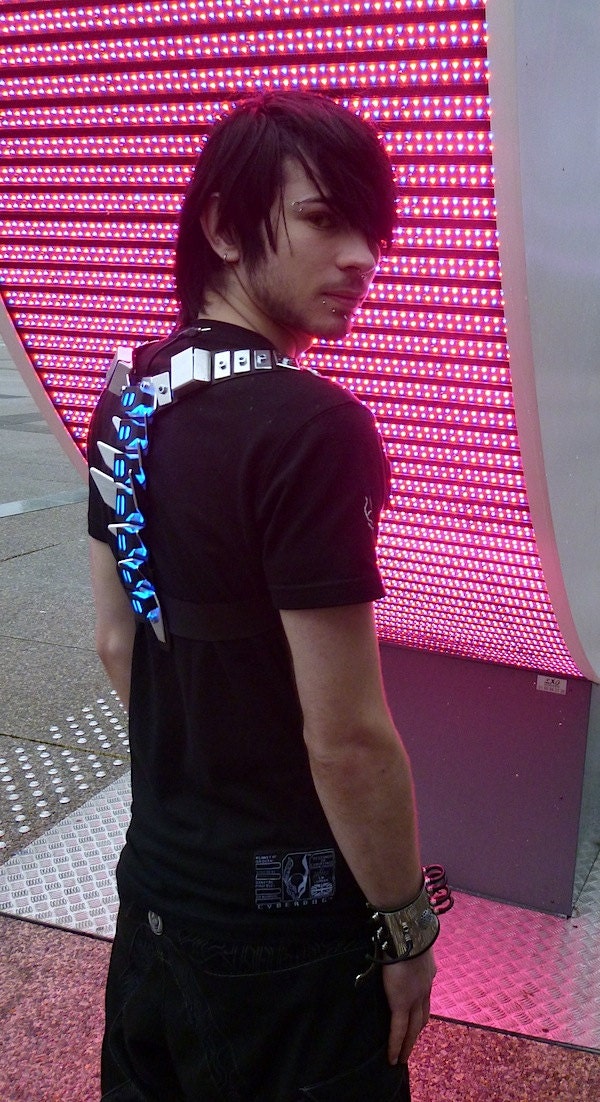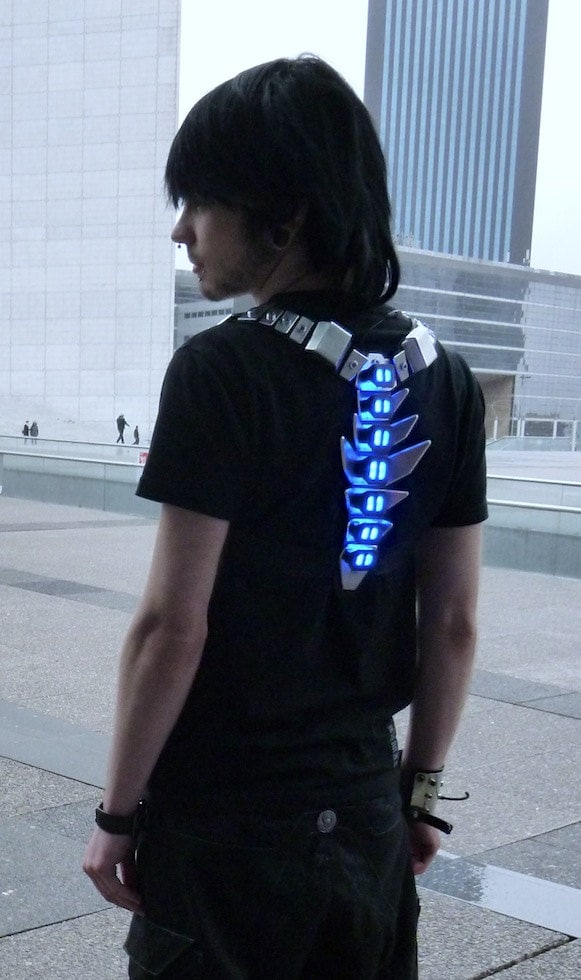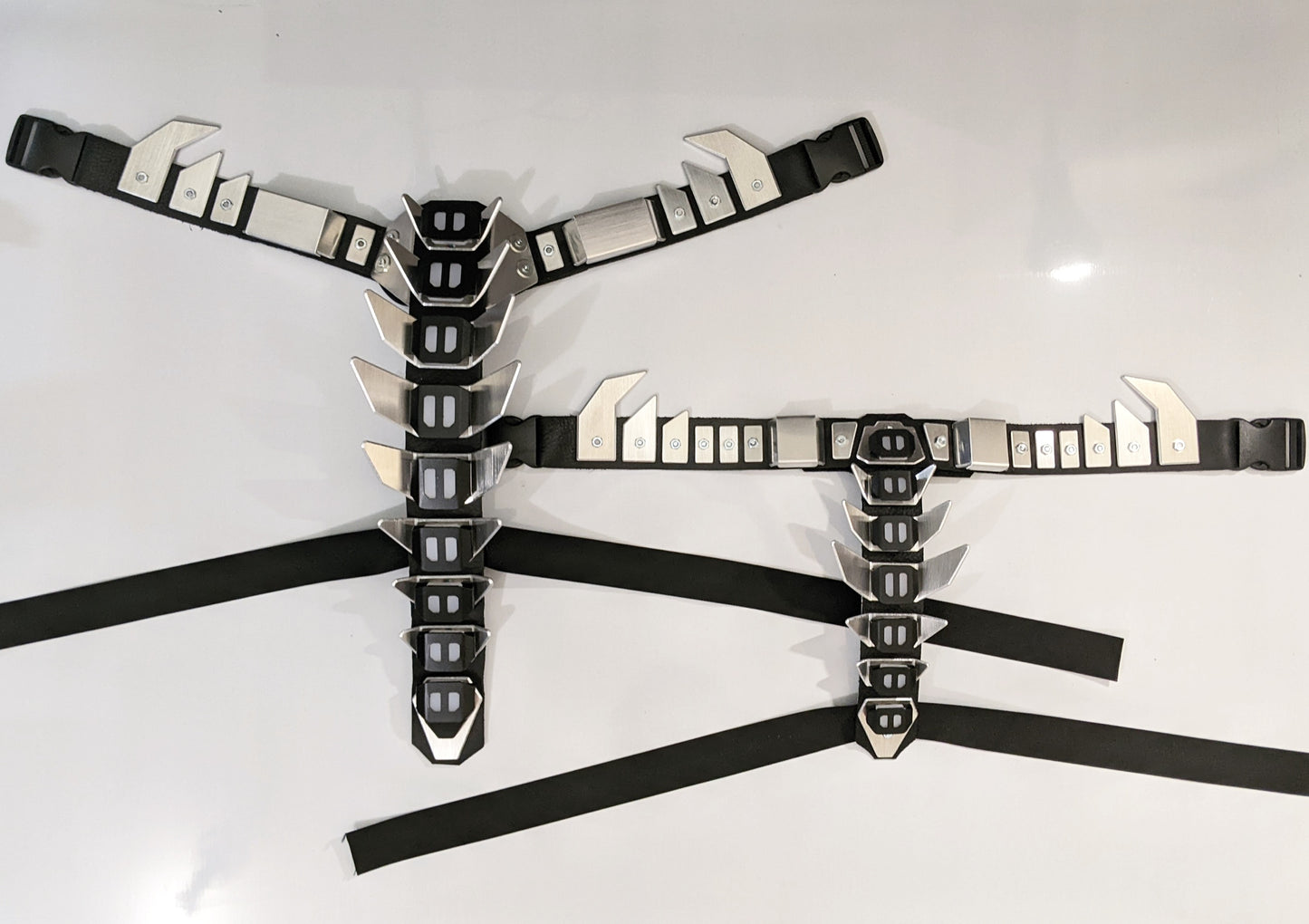 beautiful! thank you
beautiful! thank you so much! i was a little confused at first where to put the batteries but the picture on here cleared that up for me, haha! thanks again! and excellent work
I might've liked the product if I got it in the first place if you get this product just know you will have to most likely pay way over the original amount than specified still waiting to get my money back if I even do that is
Terrific seller and product! I requested a rush order and got it within a few days! Super happy with the exceptional customer service and the quality of the product. Amazing!!! Highly recommend this shop to fans of future-robotic-gear! Thank you!
Amazing product :) It really gives a style!