Pull Cord Mechanical Wings - Customizable Color and Lights
Regular price
$697.95 USD
Sale price
$697.95 USD
Regular price
Unit price
per
Description
Newly upgraded backpack style pull-cord activated mechanical wings with light effects! To open the wings simply pull the cord and latch it in place to lock the wings open. Then pull again and the wings close! Lightweight and easy to use. Wing blades made from durable aluminum and central mechanical parts are made from 1/4 inch thick industrial ABS plastic. Adjustable backpack style straps with snap on buckles and extra wide webbing for comfortable use. Wings weigh very little and are comfortable to be worn for a long time.
Weight: 9 lbs
Wingspan open: 49 inches
Wingspan closed: 13 inches
Build time 2-3 weeks. Ships worldwide in a week or two. 
Contact us for rush orders and express DHL shipping options.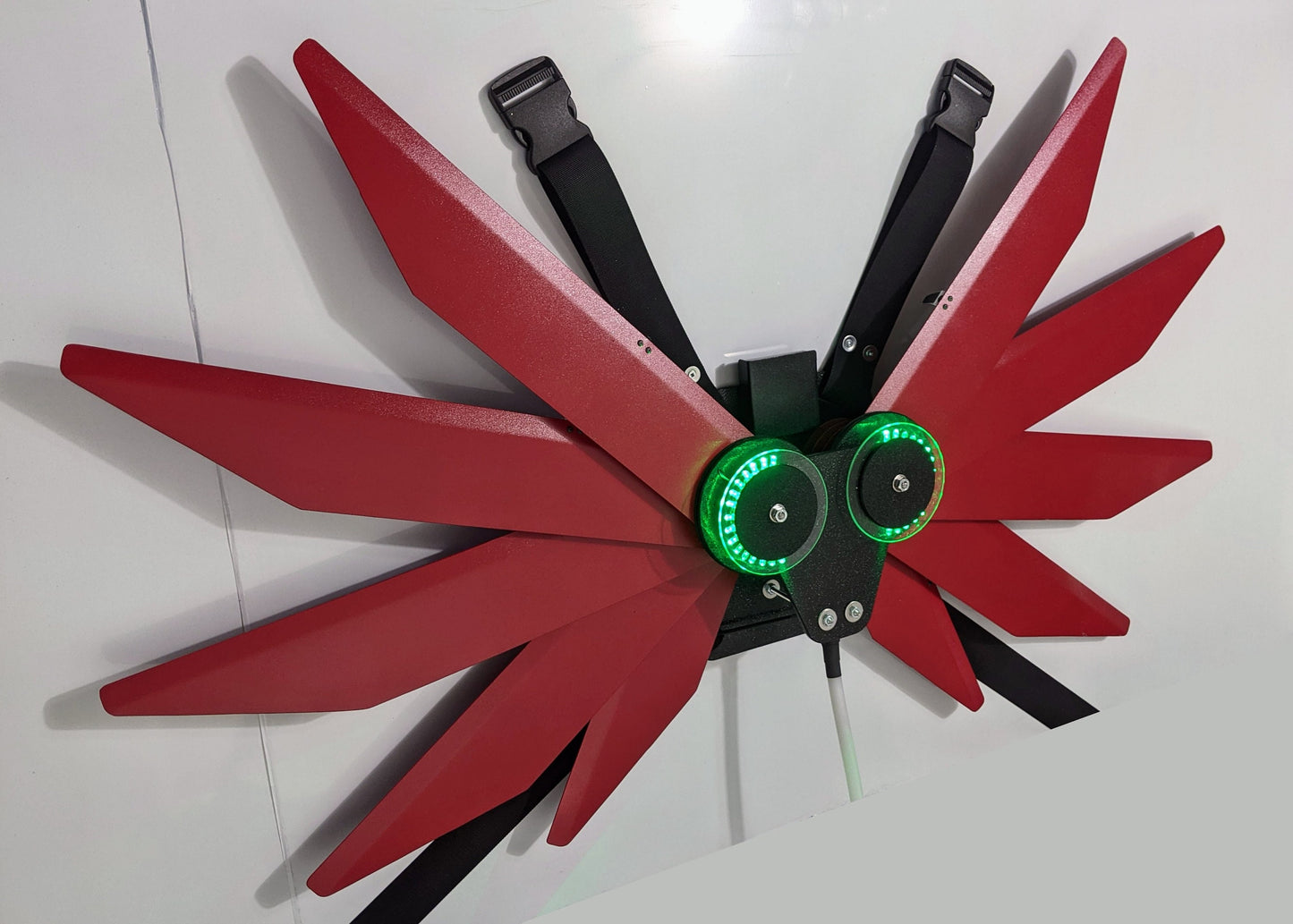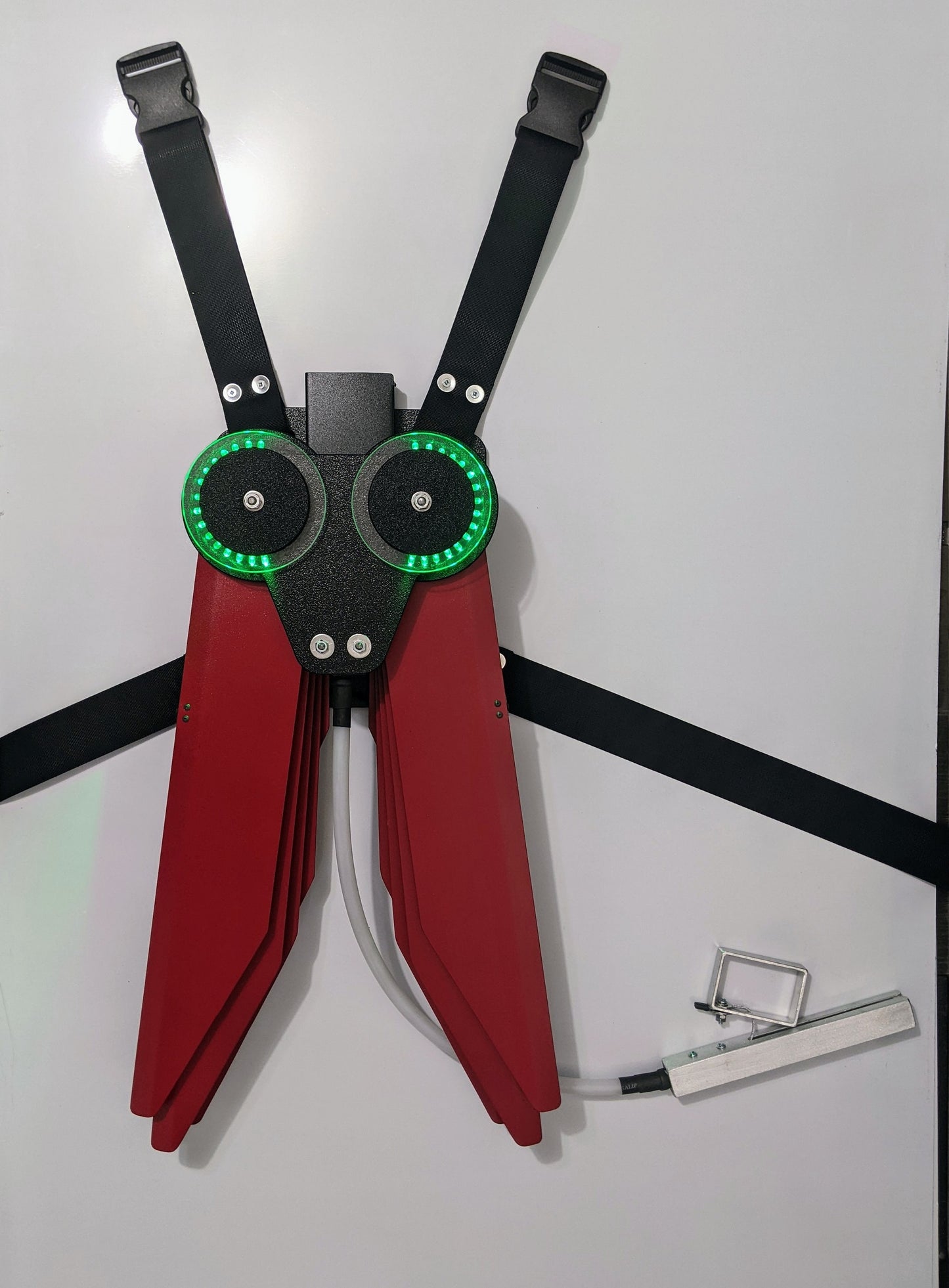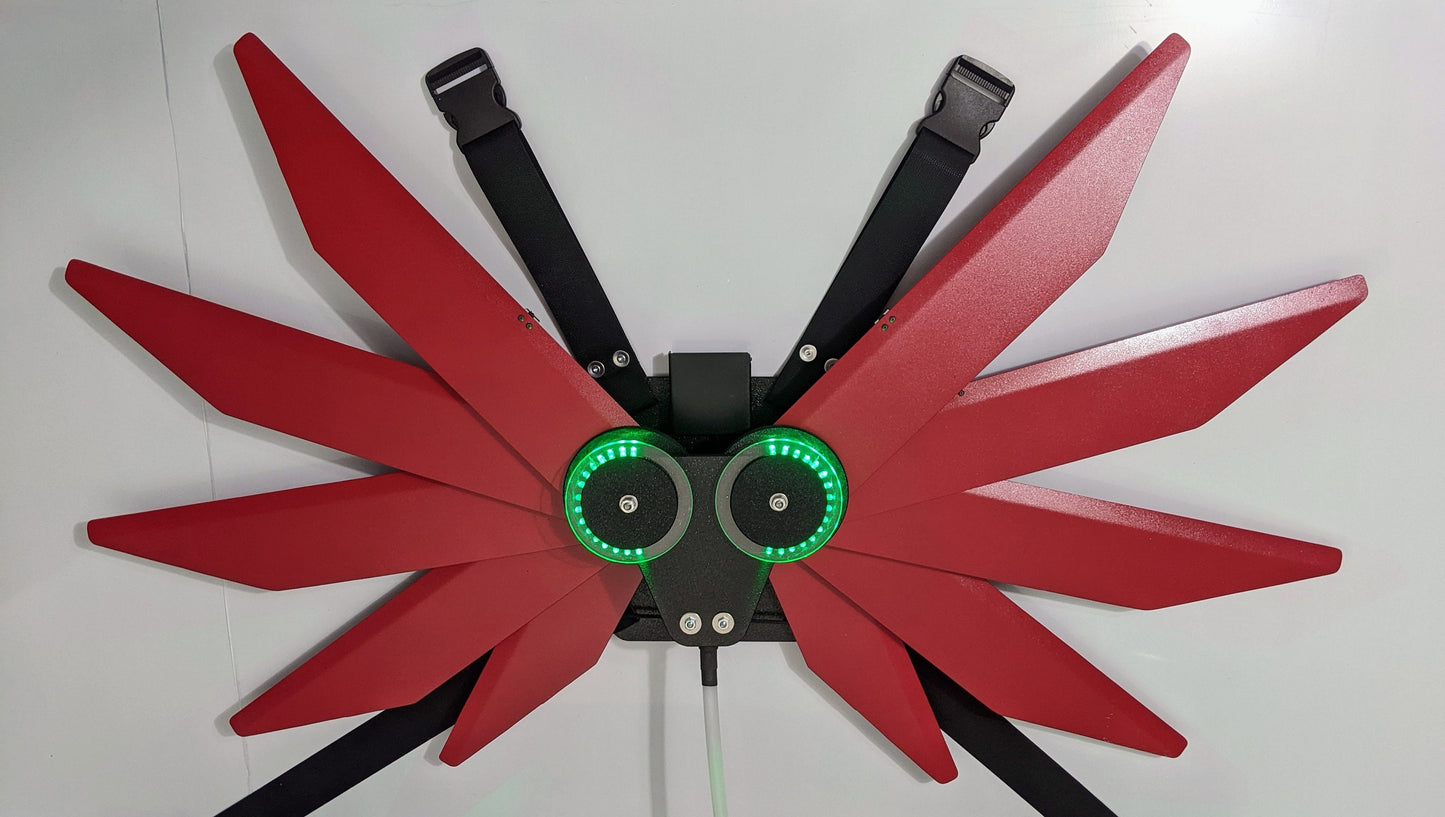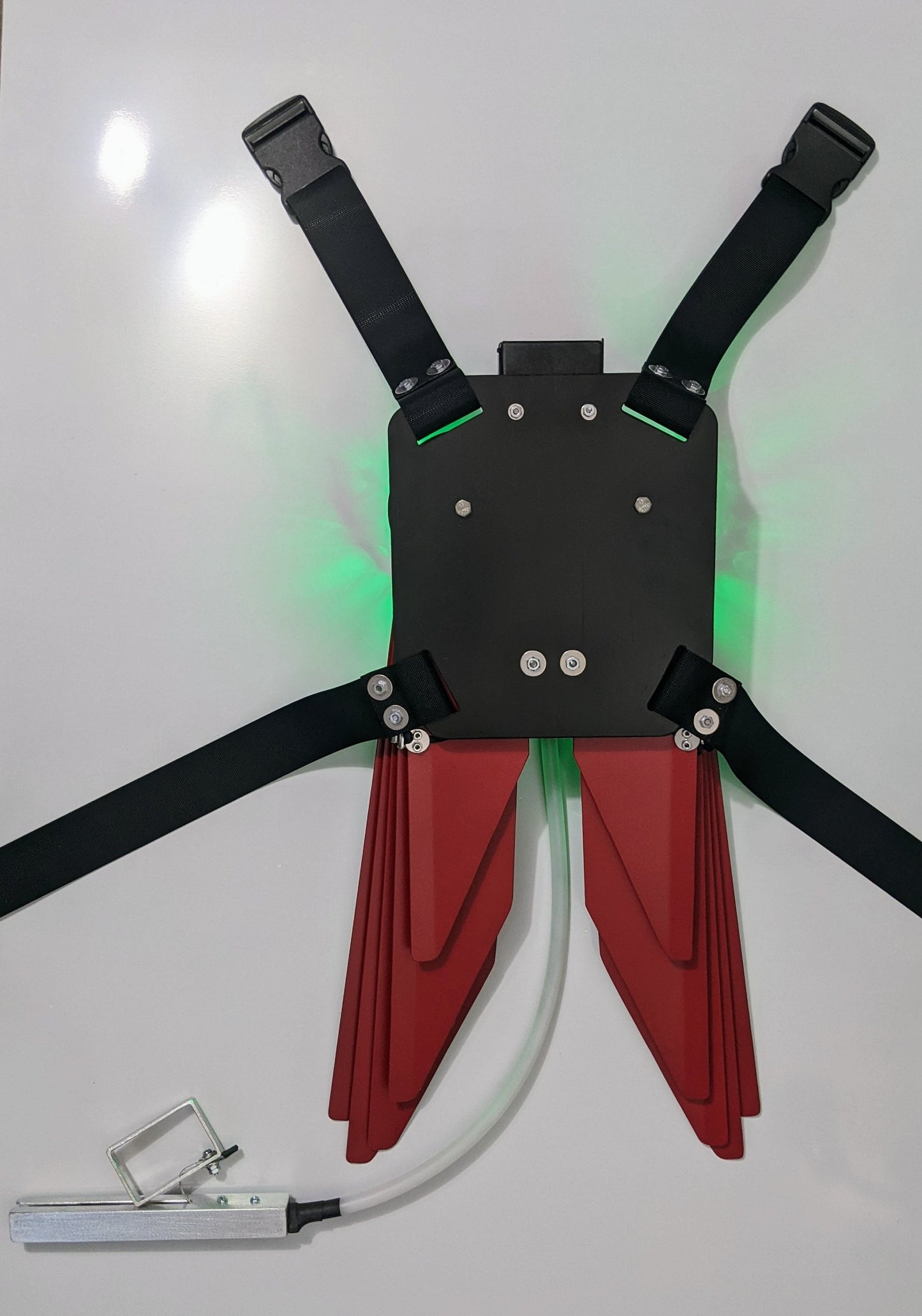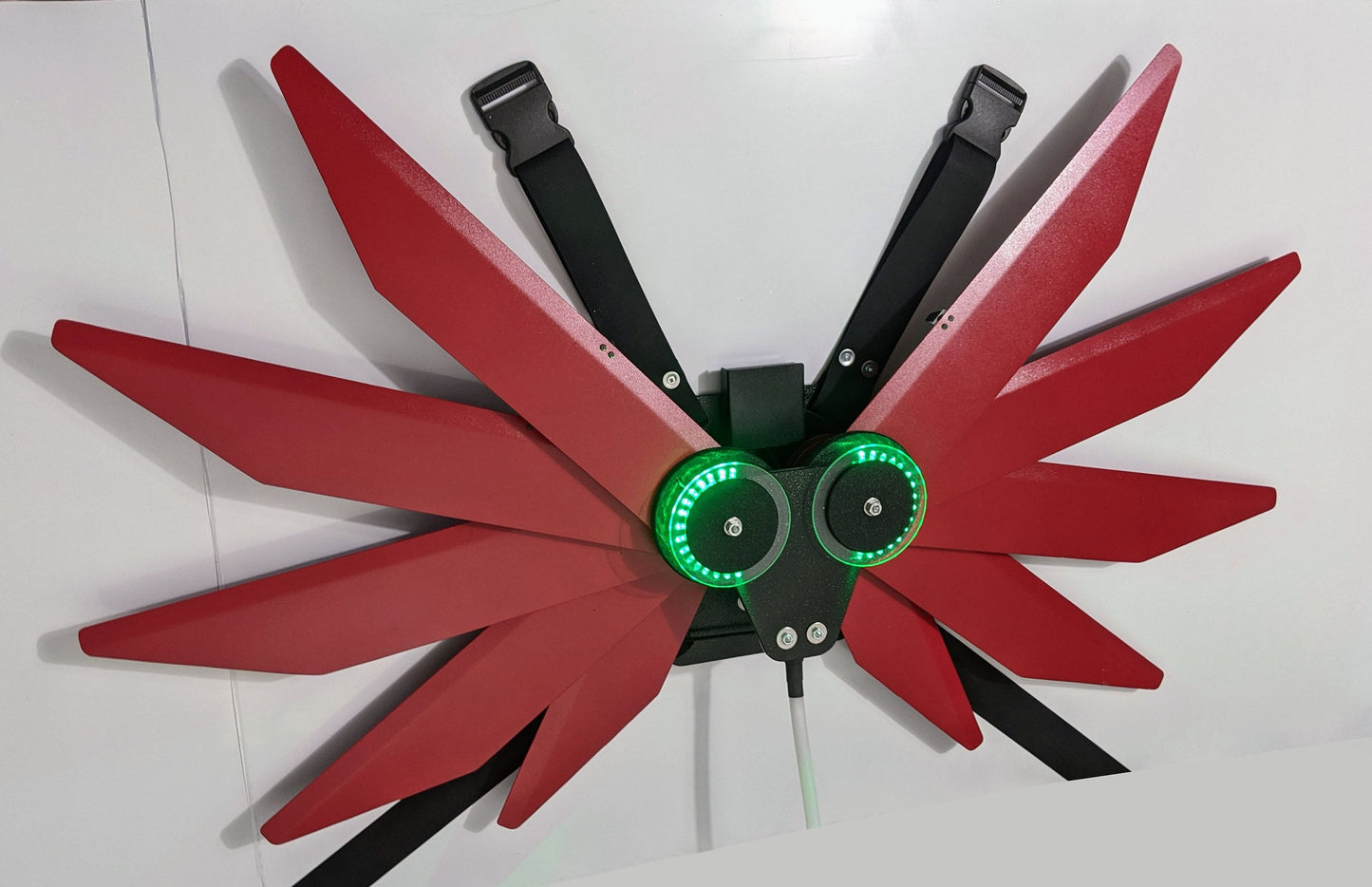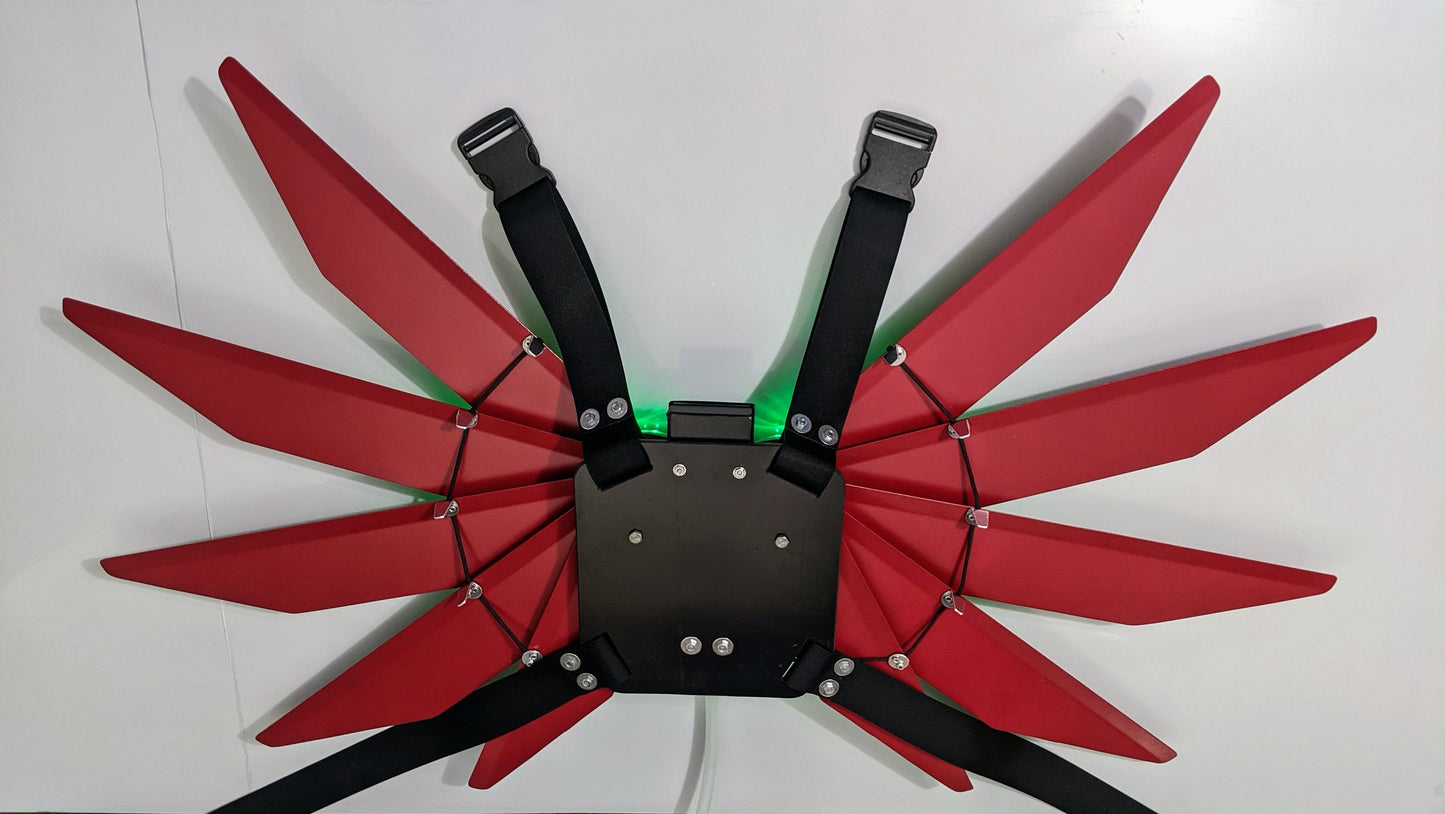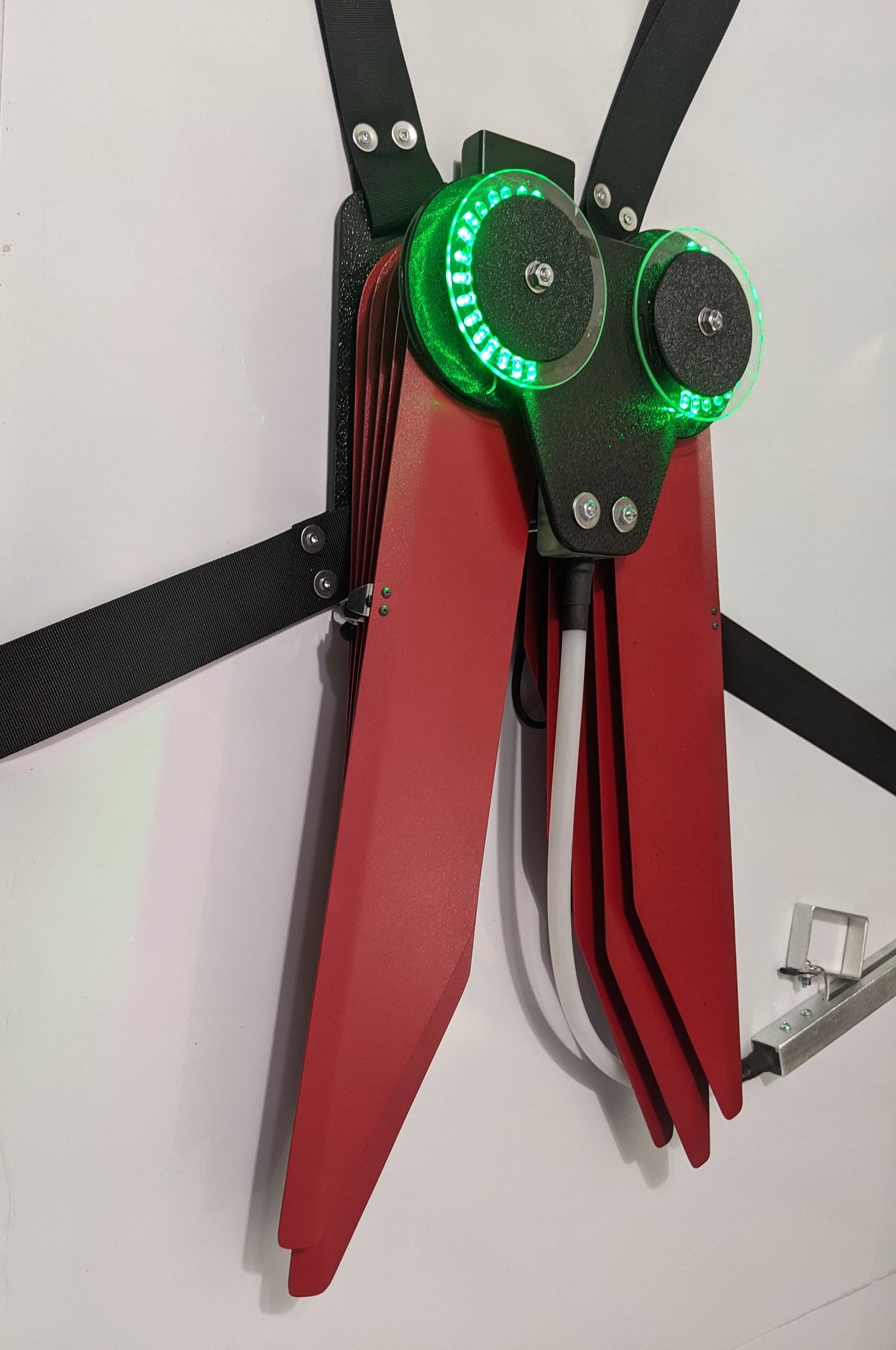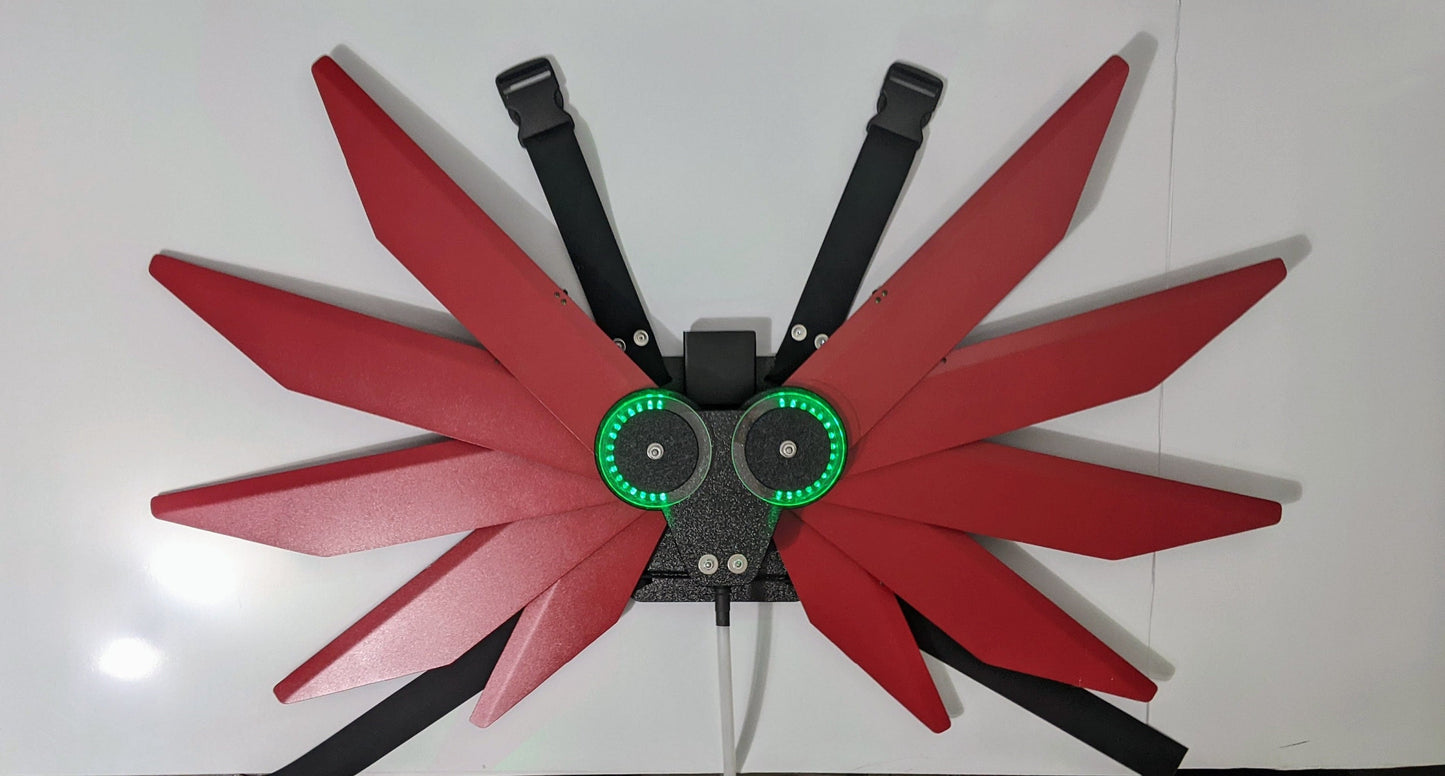 l'article correspond à la description un peu de retard d'envoie mais le travail est nickel www.bigjouet.com
perfect everytime I order from this store!!
The wings are amazing Quality, far surpassing my expectations. They are so much nicer than described/ pictured. I would definitely buy from this store again.
Fantastic piece of work. Shipping was quick and communication was fast and friendly. Your money will be well spent with this shop. Thank you ^_^