V3.0 Metal Gauntlets - Martial Arts Grade
Regular price
$518.95 USD
Sale price
$518.95 USD
Regular price
Unit price
per
Description
V3.0 Metal Gauntlets - Martial Arts Grade. Designed for high impact protection. Twice as strong as the V2.0!
Several upgrades in this version:
- 43% Stronger alloy
- 25% Thicker 14 gauge construction
- 3/8 inch thick premium closed cell padding throughout
- Hand protection with wrist bridge tab
- Fit and range of motion further optimized
The entire gauntlet including the the forearm, hand, and fins are made from high grade 6061-T6 aluminum. Fins are 1/4 inch thick and armor shell is 0.063" thick. With the thicker shell and stronger alloy, these gauntlets are twice as strong as the V2.0 and much more comfortable. Thick foam padding buffers impact, removing impact pressure points. Comes in black satin finish. Contact us for alternate colors. Available without fins, and without hand protection. 
In order for armor to be effective it has to stay put under impact. Firm clamping of the forearm is achieved with extra wide, and padded, velcro straps. Which are tightened down and allow impact force to be transmitted backwards through the fins. Potential uses could be for blocking, grabbing or locking weapons like swords, escrima sticks, or katanas. Fin tips are blunted. 
Sponsored demo video:
https://youtu.be/v2Y7Rj-RwgU
Include the following measurements in a note when you place your order
-Forearm Circumference
-Hand Circumference
-Height

Measurement Instructions - Measure your forearm where it's widest an inch or two from the elbow. Measure while bending your elbow at 90 degrees and flexing. The goal is to get the largest possible measurement. If wearing over an outfit, make sure to take the measurement over the outfit.  Measure your hand as shown in the final picture. (Height is your body height, not your arm height)
NOTE: Foam padding color has been changed to dark grey 
Build time 1-3 weeks. Ships worldwide in a week or two. 
Contact us for rush orders and express DHL shipping options.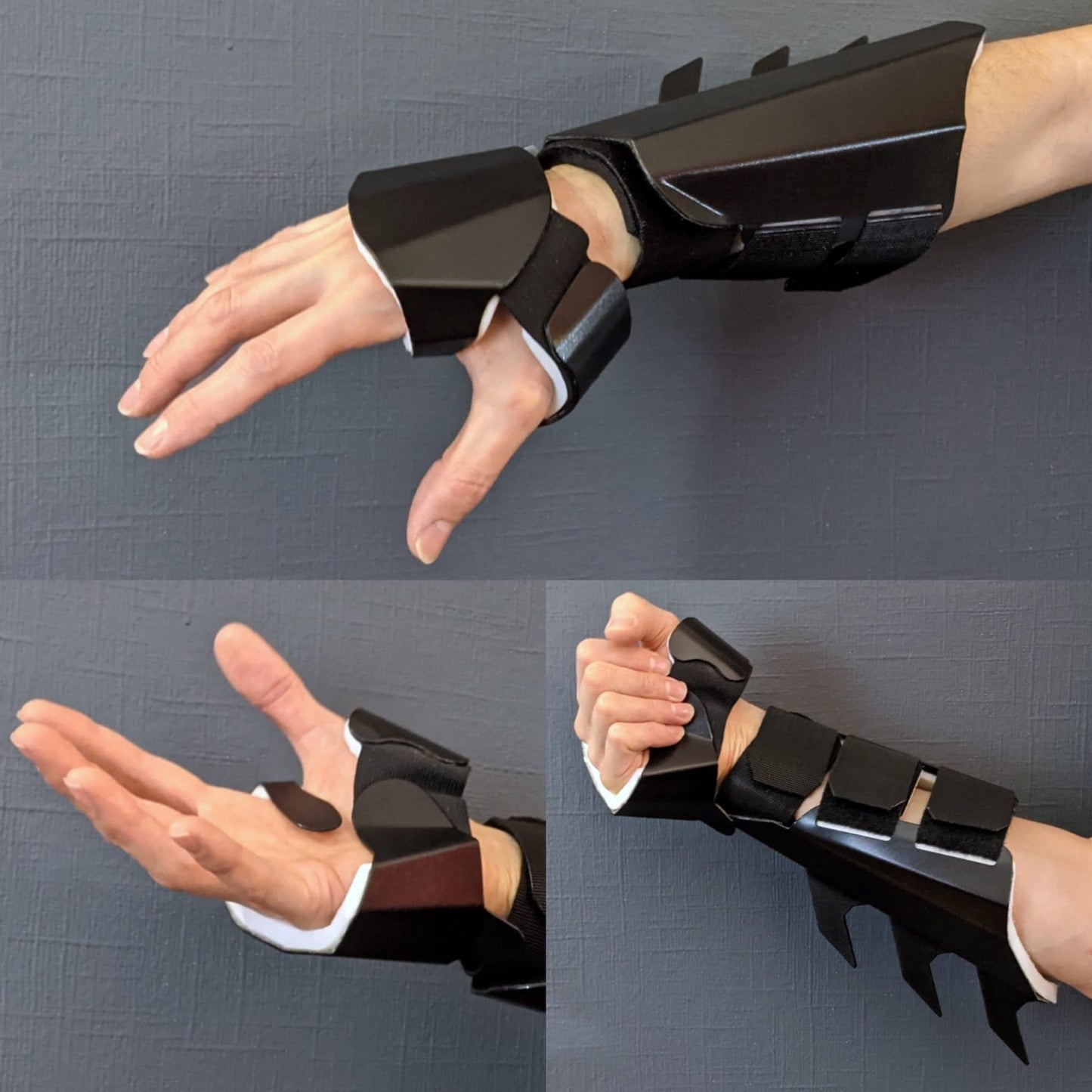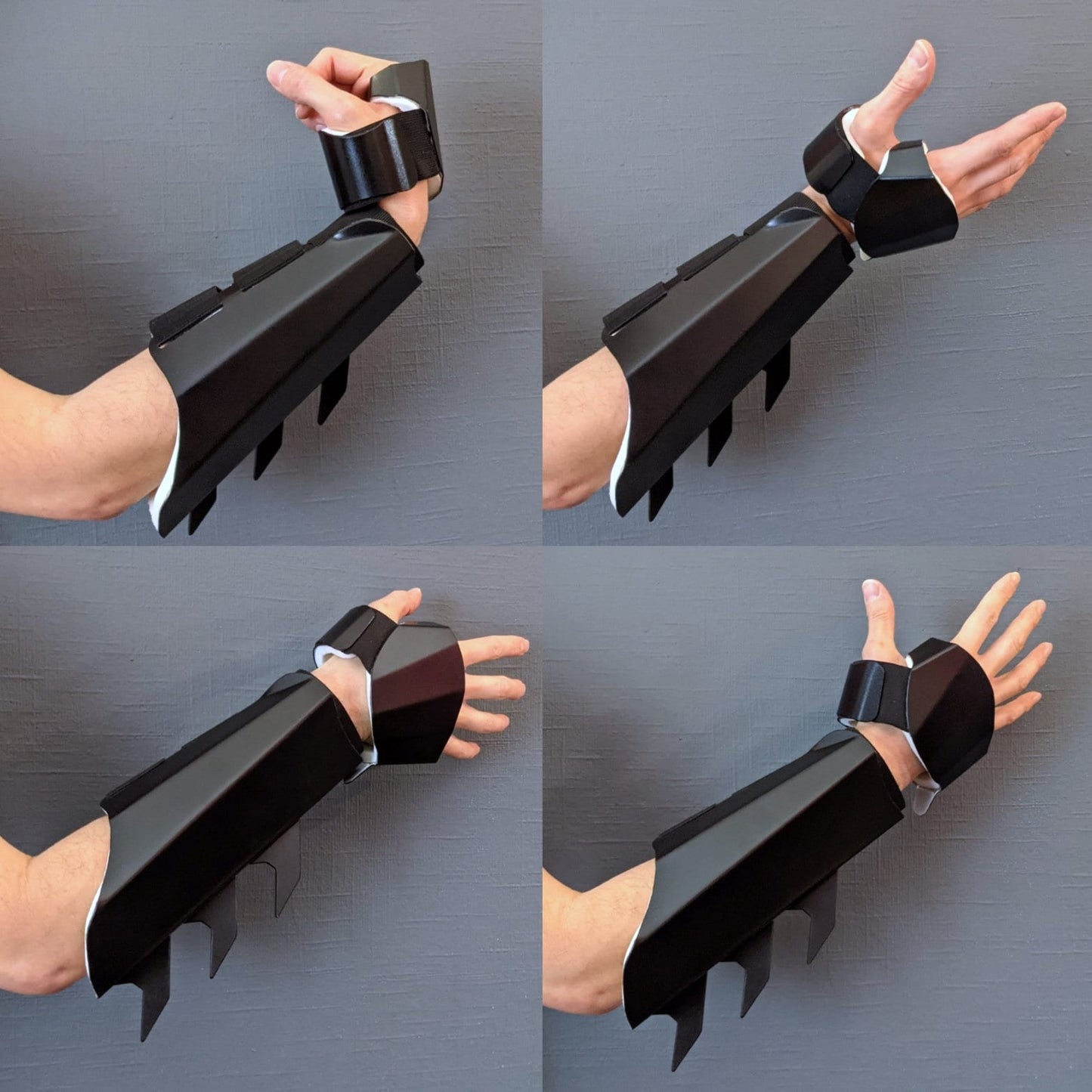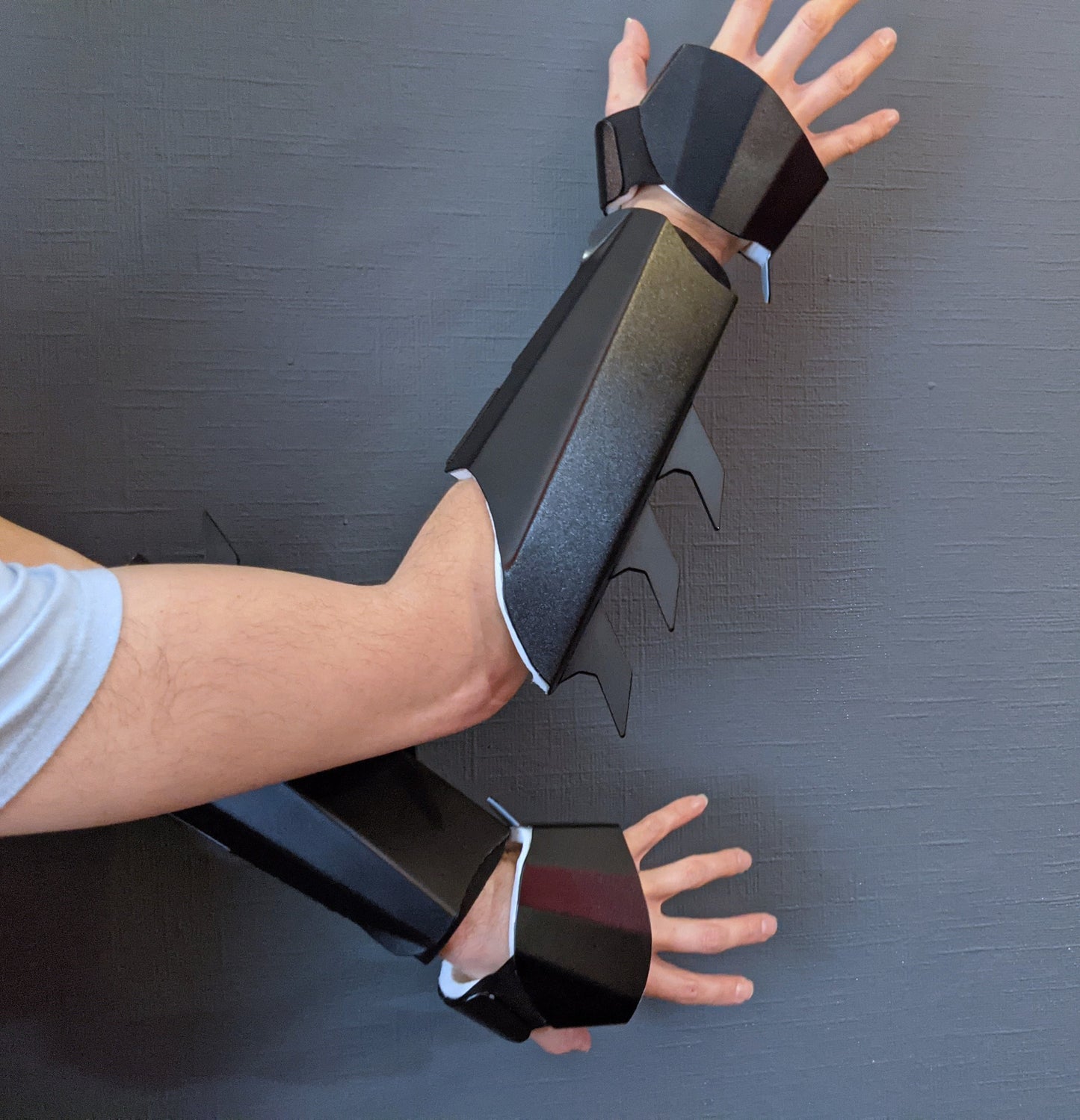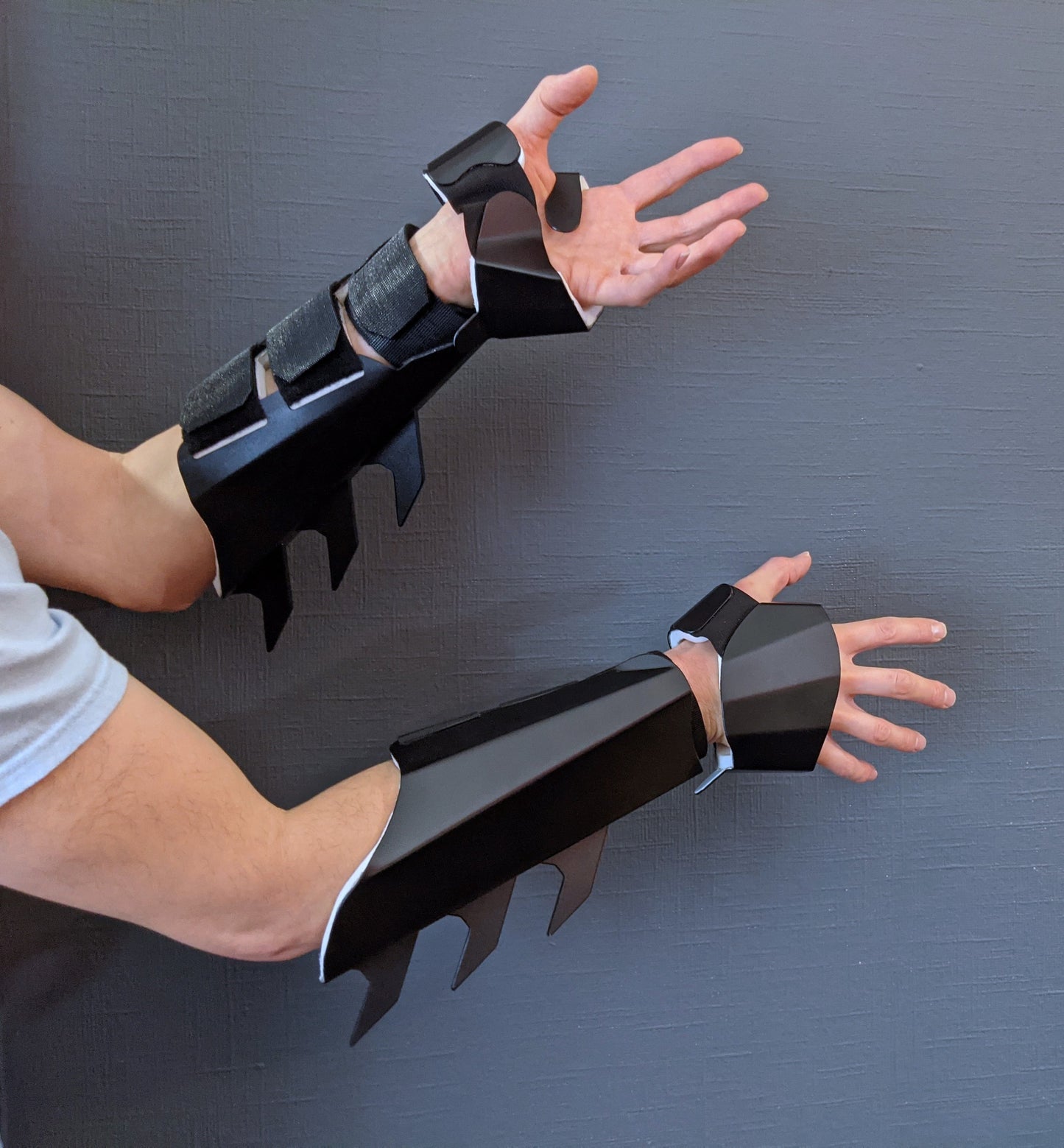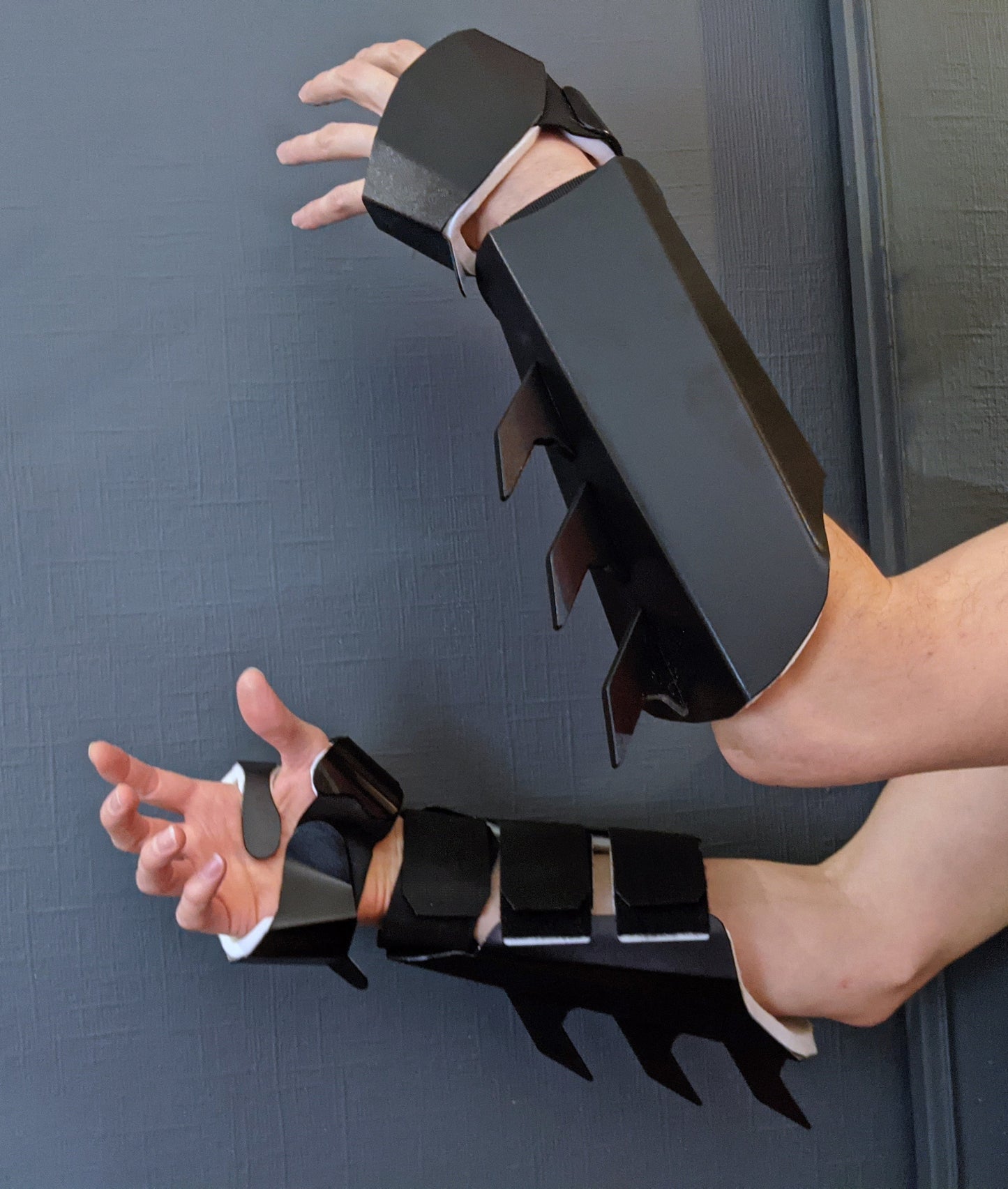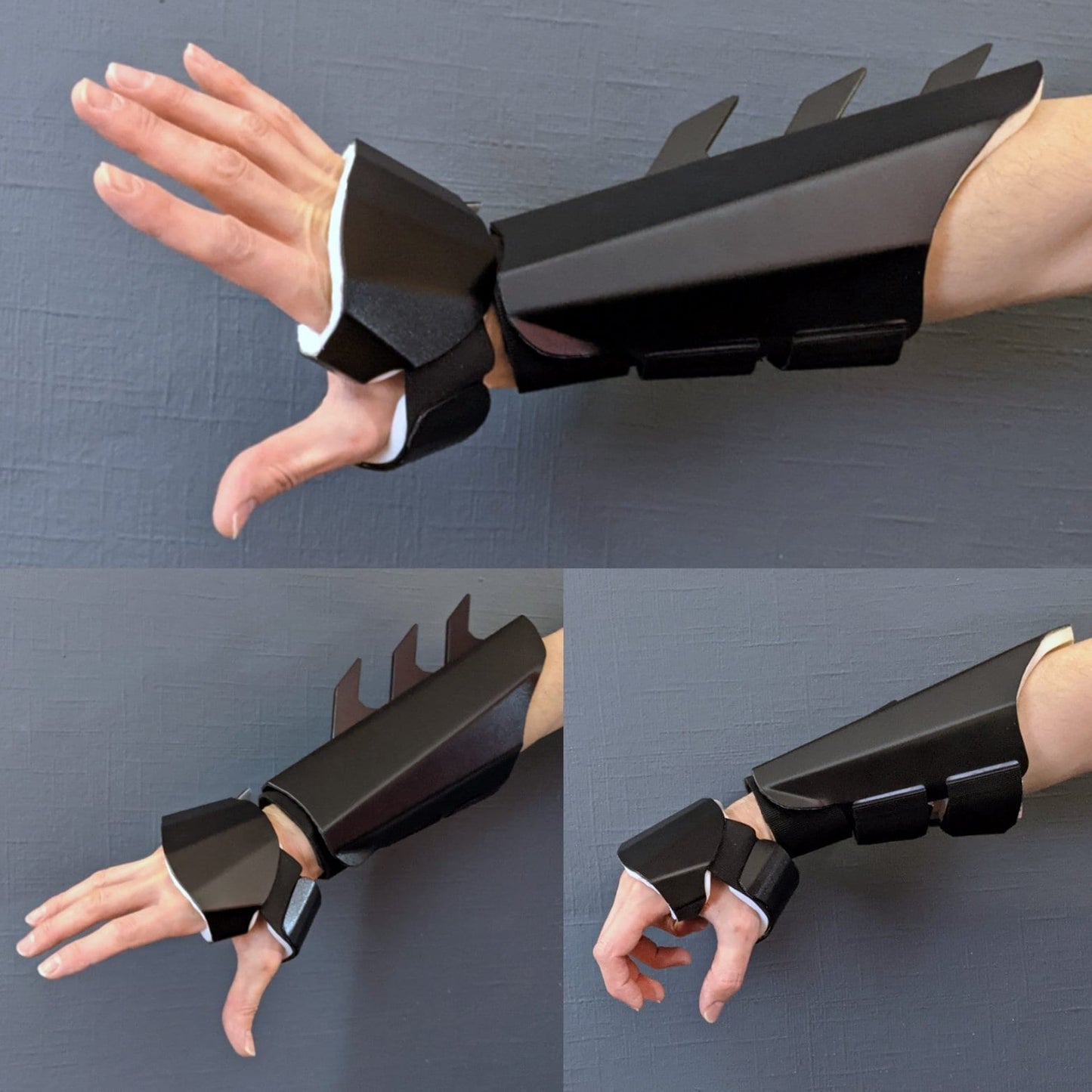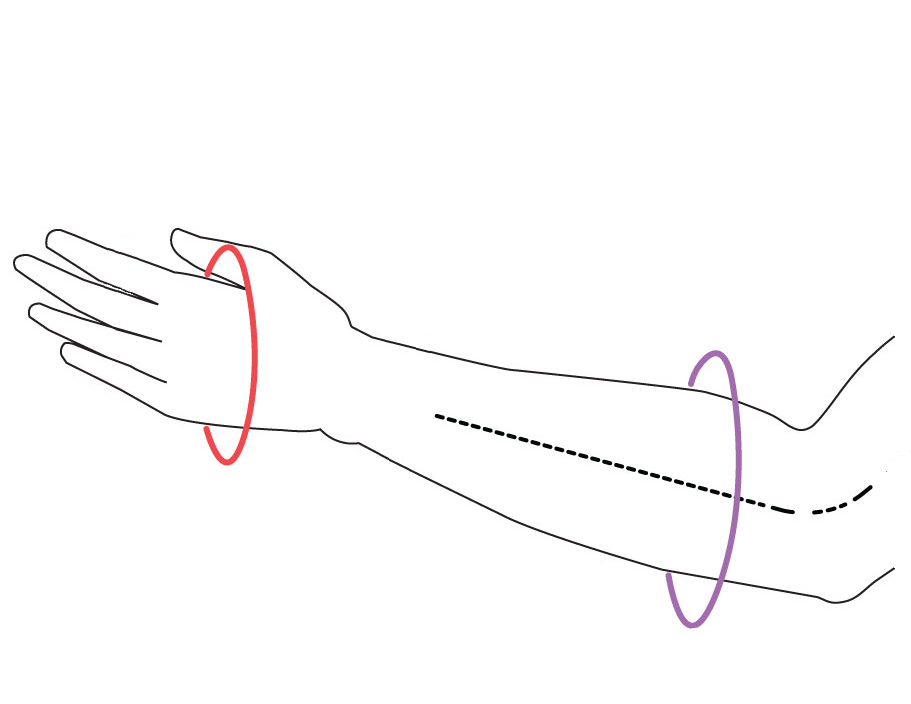 Great quality build and perfect fit. We iterated on the previous design to make the latest and greatest version yet. I love them! They look really good and are very functional and can be used in combat.
Oh these babies are beautiful! Great feel. The extra padding makes them truly sturdy. Looks great! Once again, a wonderful job, man! Keep it up!