Version 2.2 Mechanical Wings
Regular price
$1,899.95 USD
Sale price
$1,899.95 USD
Regular price
Unit price
per
Description
Cybertech Wings Version 2.2 - All metal servo powered mechanical wings open 6.5 feet wide. Takes 10AA rechargeable NiMH batteries. Highly durable construction with stylized "scalpel" wing blades and brushed aluminum finish. These wings close very compactly to hide behind your back. 
- 6.5 foot (1.98 m) wingspan while open
- Closes compactly to 18-19 inches! (0.47 m)
- Weight 15lbs (6.8 kg)
Used in new music video by Grimes - "You'll Miss Me When I'm Not Around"
Video: https://youtu.be/_IHaCyX6-Xo
Wing blade slots added for lowered weight and mechanism optimized for wider wingspan. Current version shown in the first 5 photos (this is the version you will get). Also includes thick foam padding on the backpack to make the wings more comfortable to wear. 
Complete aluminum construction featuring new contoured backpack. Conforms to your back for comfortable operation. Adjustable 2 inch wide straps with snap on buckles distribute weight evenly. Hand held control pad on 30 inch line goes over your shoulder and operates the wings allowing opening, or closing, and stopping at any position in between.
Build time 1-3 weeks. Ships worldwide in a week or two. 
Contact us for rush orders and express DHL shipping options.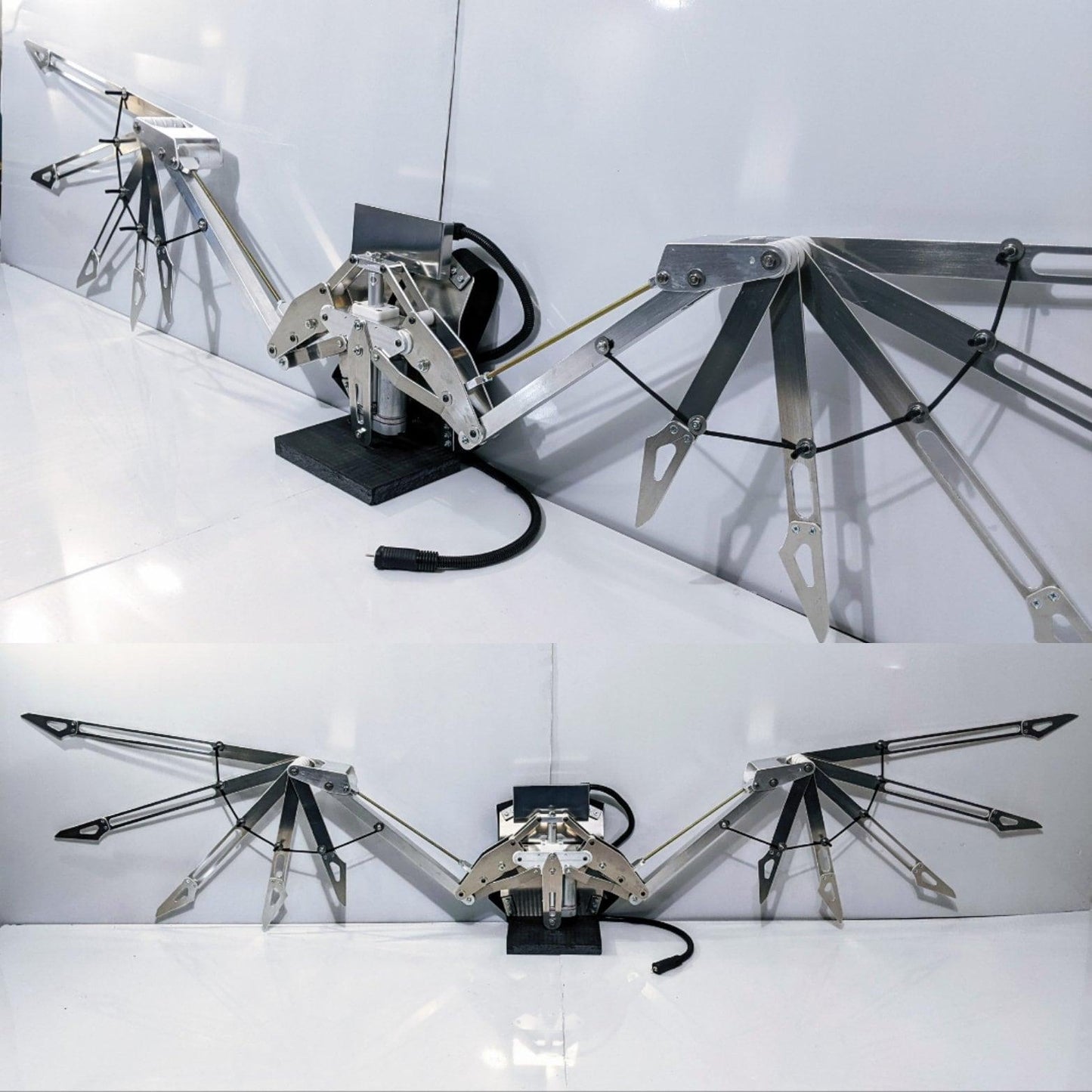 Very nice, good quality, great job
This guy is fantastic. And the work is excellent. Incredible. Will buy more for video shoots and staging.